When you choose to start a business it can be an incredibly exciting, yet overwhelming time. Early on there are a variety of important decisions to make, including narrowing down what your business will offer, who its target customers are, and choosing a name and logo.
However one of the one very first decisions you will need to make is what type of company it is that you will set up.
The most popular choices are either a sole tradership, or setting up as a limited company. A limited company's liability is limited – which makes it a common choice for the amount of benefits that it provides such as protecting your personal assets from your business.
So if you're thinking of starting up a limited company, here are the 5 most important steps.
5 Steps to Set Up A Limited Company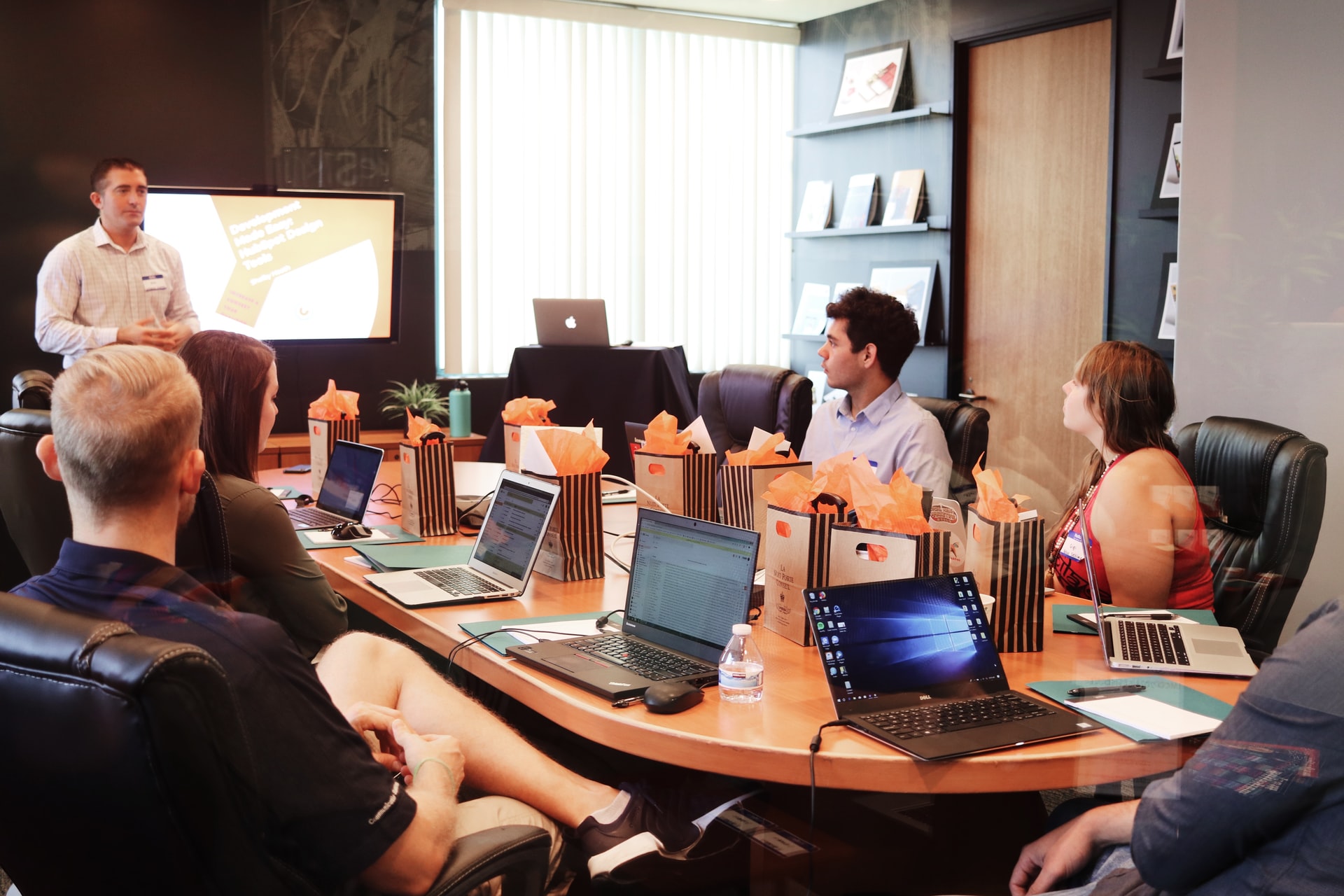 1# Choose which type of limited company you are setting up
There are two options to choose from when deciding on setting up as a limited company. These choices are either:
A Private Limited Company (LTD)
Or
A Public Limited Company (PLC)
A majority of start-ups and small businesses will initially choose to set up as a private limited company. This is because a private limited company contains benefits such as limited liability protection as well as tax and National Insurance dividend income advantages.
As well as financial benefits, selling or transferring the business ownership is easier in the case of a change in circumstance.
Alternatively, to set up as a Public Limited Company there must be an existing £50,000 minimum share capital. In addition, there must be at least two shareholders, two directors and a qualified company secretary registered with the business.
If your business is just getting off the ground, a Private Limited Company will be better suited to the business requirements.
However if your business has been established for sometime under a sole proprietorship or partnership and already has a share capital amassed, a Public Limited Company may suit your business better.
2# Choose Your Businesses Name
Just like their dream car, everyone has a fantastical name for their business should they ever be in the position to create their own. However when it comes to actually choosing a name and operating under it, there's a new added level of pressure to get it right.
The best thing about Limited Company names is that they are unique to businesses. No two businesses can have either identical, or similar names.
Whilst this is great for protecting the identity of your business, it can make the process of choosing a name even harder if you discover somebody else already has a variation of your idea.
Use name checker tools like this one from Companies House to check your name against the hundreds of others that are listed every day.
As you'll likely need a website, a good place to start could be researching domain names too to find out if anything similar appears in a Google search.
3# Register Your Company
While choosing your name may be the fun part, registering your business is where it gets serious. Just like choosing which type of Limited Company to set up, there are options to choose from when it comes to registering your company.
You can either:
Use a formation agent.
Register it yourself.
Or
Use an Accountant to register for you.
Register a limited company yourself
You can register your company online with Companies House. Whilst the process takes around ten minutes, the subsequent authenticity process will take around 24 hours. In total, the cost is only £12.
Details that must be supplied to Companies House include:
The submission of a SIC code (Standard Industrial Classification Code) which tells them which type of business your limited company will be and the duties it will carry out. To find your code, you can view the list online at Gov.uk to choose the most appropriate one.
A Registered Office Address and service address. This address will be made public and Companies House and HMRC will use the address to send official notices to the company. Additionally, it will appear on all company documentation.
For businesses who will be remote, using a home address can be avoided in the event of the business not having an office.
Registered office address services cost around £50 per year and will act as an address to receive official notices, where they will then forward your mail to your home, or other appropriate address.
The ownership structure of your company. How many shareholders there are must be listed, as well as the amount in shares that they will each have.
The official and decided business name.
Using a company formation agent
Company formation agents often cost more but as they are specialists in their field, they are quicker.
"Formation Agents guide you through the process required for registering your limited company and assist you in collating the necessary information. Make sure you choose a professional you trust who can complete the process smoothly and responsibly." says Damien Pearson, the owner of a limited company and editor at TrustMyPaper.
Agents can be found through the Companies House Company Formation Agents directory, but Google searches will also present you with local options.
Once you have selected your agent, they will complete all the required paperwork and then submit the documents to Companies House, sometimes within 3 hours.
In addition, some agents offer additional services like the use of a registered office so it is worth undertaking research to find your ideal agent.
4# File Your Documents
To complete the incorporation process, certain documents must be completed and returned to Companies House.
These documents include:
Your Memorandum of Association: Includes limited company name, location, business type
Form 10: Lists director's names, addresses and the registered company address
Form 12: States the company's compliance with the terms and conditions of the Companies Act
Your Articles of Association: Details directors' powers and any shareholder rights
Form IN01 (if applicable): A document that lists the details of the company directors, a company secretary if applicable, the company shareholders and details of the shares and share capital issued.
Once those steps are completed you will be issued a Certificate of Incorporation. This confirms the company's existence, displays the company's number and its date of formation.
5# Register for Taxes
Finally, ensure you are tax compliant by registering for Corporation Tax and VAT. Most new businesses register for Corporation Tax when they first register with Companies House.
However if you choose not to register at the exact same time, this must be done separately with HM Revenue and Customs (HMRC) within three months of starting trading or else you risk financial implications like penalties.
The most important thing to keep in mind when registering for taxes and arranging financial information is how crucial it is to have a good accountant and online accounting software.
Initially, online accountants for small businesses can make the process of registering for taxes and setting up a business bank account much less complex than it appears.
Once you've ticked off these 5 steps – that's it! You're well on the route to starting your business journey.
Resources:
Author Bio: Andrew Stephens