Cloud Computing is now one of the most important innovations in the IT industry. Big tech giants are funding this technology and its sure to dominate every part of the IT industry. Google, Amazon, and Microsoft are the leading organizations that are funding and promoting this innovation.
Although it can be expensive to shift your on-premise system to cloud infrastructure, the results are very satisfying. The most reputable organization in the cloud industry right now is Microsoft.
We will not discuss the other organization or why they are less reputable in the Industry. We will only discuss the services that Microsoft Azure provides.
Before you shift towards cloud infrastructure you should know about the services and benefits it will provide to you and your business.
The first thing that you should know is that who you should hire as an Azure specialist. Someone who is certified in Microsoft Azure. A candidate who is certified goes through a procedure of learning everything about that specific certification and at the end gives exam of that certification. I.E: AZ-201, AZ-203, and many others.
All these exams have different concepts and these candidates have different expertise to give these exams. For example, Developing Solutions for Microsoft will require the candidate to pass the AZ-203 exam.
To understand the fundamentals of Microsoft Azure, Candidates must give AZ-900 Exam.
8 Microsoft Azure Services & Its Benefits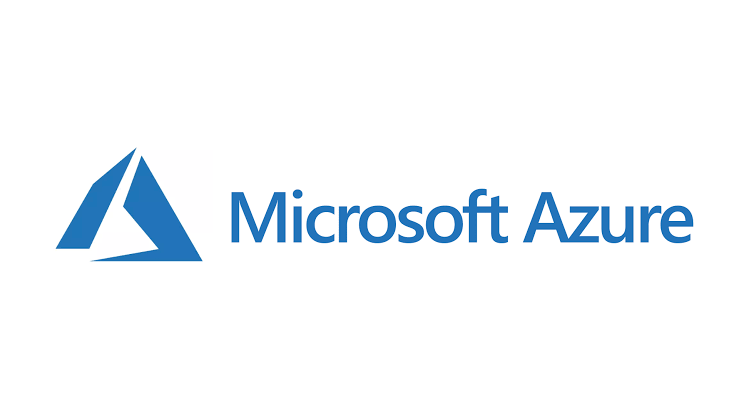 Some of the services that Azure provides are:
#1. Security
Due to the advancement in technology, there is a big loophole in the security sector. To deal with that Microsoft Azure security-related products are used to identify thefts and fraud activities.
These products are efficient in identifying cyber threats as well. Big organizations have a lot of sensitive data, these products are used to secure and encrypt that data.
#2. Containers
With the help of Azure Cloud, an organization can do different things. They can manage a great volume of data.
They can create, manage and register their data online. Docker is a very popular platform that performs these actions.
#3. AI and ML
Machine Learning and Artificial Intelligence are getting advanced with each passing day. Many researchers are still looking for ways to enhance this technology even more. A developer can use a huge range of Azure services for data sets to infuse Machine learning.
The advancement in technology has caused ML and AI to boost further. Most organizations these days require seed data, which they can insert in their ML program and after collecting an enormous amount of data that AI can give results that are even better than humans.
#4. Hybrid Integration
There are three types of clouds structures,
(i) Public
(ii) Private
(iii) Hybrid
Hybrid integration is used to combine public and private clouds. These actions are taken to back up the data.
In case of any system disaster and loss of data, you need backup to secure your data. There are many cases in which you can lose your data and recovering that can be a tough task.
With the help of hybrid integration, you can secure your data.
#5. Media and Content Delivery Network
Content delivery network (CDN) includes digital rights protection, on-demand stream, media playback, encoding, and indexing. A CDN is used for quick transfer of data across the internet.
This includes HTML pages, javascript, videos, and images. Today the majority of sites are served through CDNs.
#6. Identity and Access Management
Only authorized individuals can access the Azure services, you will need special authorization if these services are installed on the cloud.
Due to the security of data, these services protect important information and data on the cloud is secured with encrypted keys, and only authorized users can access them.
These services can deal with fraud and theft by Multi-factor Authentication (MFA).
#7. Internet of Things (IoT)
The Internet of Things services in the cloud is very important and very beneficial for the users. It helps the user to monitor, capture and analyze data.
This service includes many other things such as notifications and analytics. Additional support for coding is also a part of this service.
#8. Development
By using different services of cloud-based systems, developers can benefit a lot by its huge potential by sharing and application testing. These services can also track and detect potential issues in the application.
Many programming languages are supported by the cloud. Such as JavaScript, .NET, Node.js, and Python. Some additions tools support other platforms such as Blockchain and Visual Studio.
Conclusion
Many organizations think cloud-based systems can be dangerous and risky, they are scared to shift from their On-premise system to Cloud-Based systems. They will say that your data is in someone else's hand.
These reasons are baseless. Some companies spread false rumors so others can get benefit from this innovation. There are many reputed providers such as Google, Microsoft, and Amazon. These companies don't risk their reputation by manipulating the data of others.
If you want your business to grow with the latest trends and technology, then you should shift towards cloud-based systems. If you are a candidate who is looking forward to getting a good career in Microsoft Azure then you should follow one of its certifications that is relevant to your field and skillset.
The services that Microsoft Azure is providing to different companies will open doors for many candidates looking for jobs. So you should jump on this trend-setting train and get certified in any relevant Microsoft certification.
Author Bio: Anna Smith