Microsoft launched the Sure Step methodology in 2007 as a complete customer lifecycle methodology, which can be implemented with all Dynamics solutions.
Over the years, Microsoft's has stuck with its vision for the Sure Step methodology – and that is to help Microsoft Dynamics vendors with successful implementations for customers, that are within budget, timeline, and specifications.
In simple terms, Sure Step tells you who does what and in what order and who is responsible for what in project implementation. Sure Step defines the phases, milestones, roles, processes, and other project specifics.
Ms Dynamics CRM, the business and company profile should be determined including job name, project type in addition to number of users. About the basis of typically the provided information, Sure step methodology recommends an setup strategy.
Let's explore what the Microsoft Dynamics Sure Step methodology is.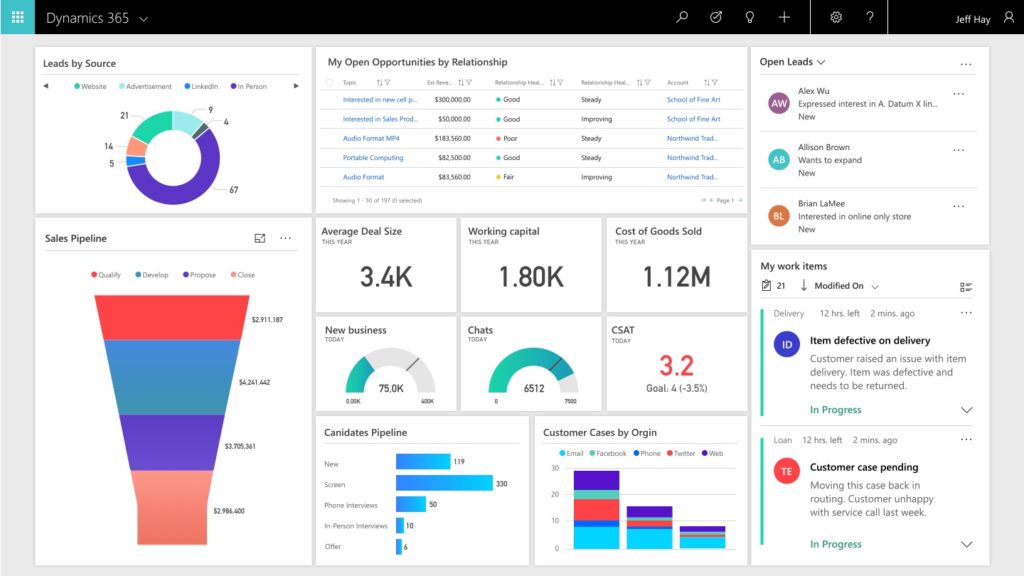 Microsoft Dynamics Sure Step methodology is an end-to-end, comprehensive customer lifecycle that outlines processes and disciplines necessary to execute Dynamics solutions.
Sure Step is a generalized methodology with a product-specific layer for each of the Dynamics products. The content describes phase by phase and Step-by-Step descriptions to complete each stage of implementation.
Here are a few project types where the methodology can be adapted and executed:
The standard project type can implement Microsoft Dynamics Sure Step methodology at a single site with specific features and medium to complex customizations.
Rapid project type can implement Microsoft Dynamics Sure Step methodology in situations that have a limited scope where the basic features are desired or a majority of the customers business processes are not complex.
The enterprise project type is a standard approach to implementing Microsoft Dynamics solutions in complex site deployments or in global organizations where unique business needs factor on top of a core solution.
The Agile project type is another area where Microsoft Dynamics CRM services solutions can be used to give customers greater control over the final solution as they can steer the development and implementation between iterations.
Any project upgrades can use Microsoft dynamics CRM services solutions to a subsequent release of that solution.
Dynamics Sure Step methodology is a holistic customer engagement methodology that describes the disciplines and processes required to implement Microsoft Dynamics products such as Microsoft Dynamics AX, NAV, CRM, GP, SL, and so on.
So, you can start from the business requirement and finish at testing with Sure Step.
The Benefits of Microsoft Dynamics Sure Step
Here's how you stand to gain from the Microsoft Dynamics Sure Step methodology:
Use a consistent methodology and project management tools with field-tested best practices that enable efficient deployment configuration and upgrades to Microsoft Dynamics CRM services solutions.
Drive productivity by offering a consistent approach and a standard set of tools and templates to help customers ensure their projects are completed with efficiency- which adds business value and promotes customer satisfaction.
The Sure Step model provides tools and templates that increase the consistency and success of projects.
Sure Step is a flexible and repeatable model which can fit any business and shows customers that you are following a standardized approach and correct procedures during a Dynamics integration.
Sure Step methodology can be applied to the projects of any shape and size in any industry helping fit unique business requirements in all implementation.
The typical project type can get used for implementing Microsoft company Dynamics solutions at a new single site requiring certain features and moderate-to-complex allow.
Every project type is chosen, Sure Step provides the particular relevant documents to match that project type. Files are provided for direction at specific industry ranges, including manufacturing, public field, retail and service.
Phases in the Sure Step Methodology
There are six phases involved in this methodology, each of which consists of a set of defined activities and tasks:
Diagnostic helps the customer determine the right solution to meet their needs and gain a deeper understanding of the solution requirements.
Analysis is the phase that defines activities needed to initiate and plan the entire project.
The design phase includes the configuration of the entire Microsoft Dynamics solution and the design of specific customizations to satisfy unique business requirements.
The development phase aims to build and test the system components defined and approved in the design specifications, including the development of customizations interfaces integrations and data migration processes.
The deployment phase outlines the success of the project team in bringing the project to a successful transition to the Microsoft Dynamics solution.
The operation phase consists of activities required to close the project provide support and translation the solution and knowledge to the customer.
Resources You Get in the Sure Step Methodology
Methodology content, which is a flow of implementation activities that starts at the initial business diagnosis and goes through implementation and handoff to operations.
Tools and templates, which are resources that help guide project activity and configuration for an end to end implementation.
The Sure Step client, which provides an interactive application with a large selection of templates that can be adapted to unique requirements.
Community resources, which are links to other resources in the Microsoft Dynamics community.
For your next Microsoft Dynamics implementation, we encourage you to consider the expertise of our specialists.
We are well-versed with all relevant methodologies of implementation and execution that come along with Microsoft Dynamics. We have been delivering Dynamics solutions to our clients all over the world.
Reach out to us for queries and concerns.
Read Also: The Office 365 Collaboration Tools: How It Works?
Author Bio: James Warner is an highly skilled and experienced software and mobile application system development manager at Nex Software. He has wide experience in IT industries to develop creative business system based on Java, .Net, Python, Microsoft Dynamics CRM Services, iOS, Magento and Android.