We live in a digital age where being productive is very important. Being productive simply means avoiding distractions and focusing on just the right things to get the work done in an efficient manner.
It might happen a lot of times when you try to do a lot of things at the same time but just cannot accomplish anything useful by the end of the day. Productivity tools, in such a case, come handy to help you save your time, money, and also the not-so-much needed efforts.
With so many productivity tools available, it really becomes difficult to choose the best amongst them. Here is a list of some of the best productivity tools available that can help you measure, track, and organize your work, avoiding distractions at the same time.
Let's get started!
14 Best Productivity Tools
Buffer is one of the best tools to manage your social media marketing. It makes it simple for you to analyze your performance, schedule posts, and manage all your accounts in just one place. You can easily schedule your posts for your social accounts and leave the rest upon Buffer! It will automatically publish them as per your posting schedule.
You can also track interactions and engagement on the posts you have shared. This way you can see how your content is performing on all your social media platforms and accounts.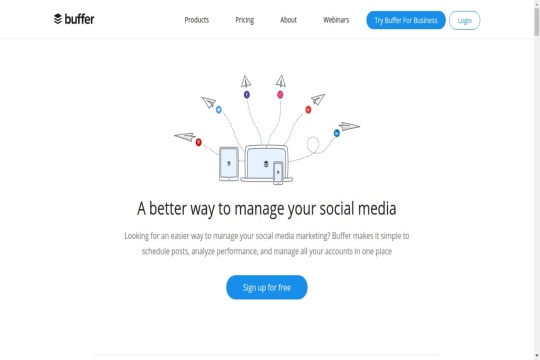 Features:
Browser Extension
Social Analytics
RSS Feed
Social Media Calendar
Pablo Image Creator
Video and GIF Uploader
Evernote is one of the best note-taking apps. It is literally your anywhere-access notepad. You can capture, organize, and share notes from anywhere. Always keep your best ideas with you and always in sync.
Collect everything that matters and find it when you need it, all in one place. Enhance your notes with attachments, links, audio recordings, checklists, and tables. You can even search for handwritten notes on Evernote.
HootSuite helps you manage all your social media in one place. You can save your time by scheduling your social posts, manage all your social content with ease, surface the conversations that matter, and track and prove social ROI.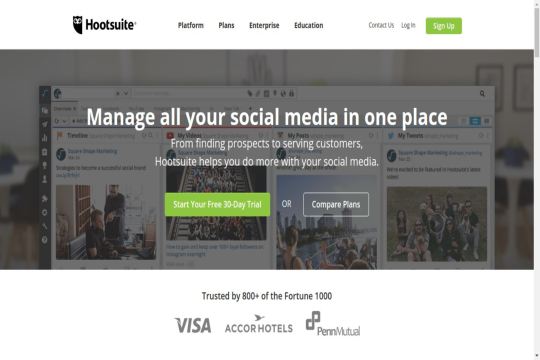 Features:
Scheduling
Content curation
Monitoring
Team Management
Boosting
Security
Analytics
ProofHub is an all-in-one project management software for all your growing business needs. With it, your clients, teams, and all the project communication stays in one place.
Now, you do not need to invest in too many different tools to run your business. ProofHub makes it easy for you to keep things organized, collaborate with teams and clients, deliver projects on time, and create plans.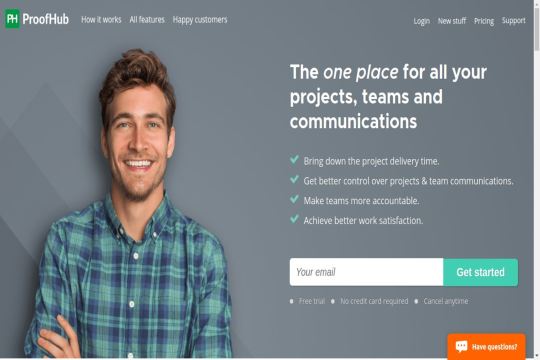 Features:
Multilingual
Custom roles
Proofing
Task management
Time tracking
Gantt charts
Lucidpress is a design tool for everyone. You can quickly create and share stunning visual content through it. Moreover, that you make on it can be shared through social media, published online, and printed with just a click of a button. The results will surely make you feel like a design genius.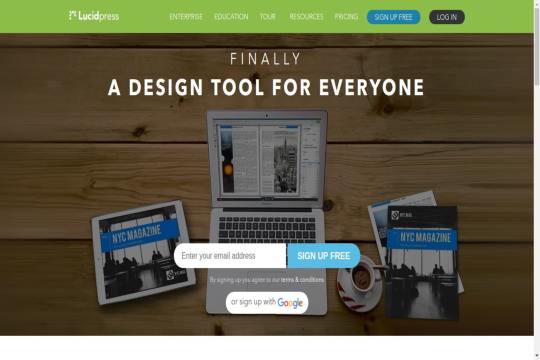 Features:
Drag and drop
Nothing to install
Flexible sharing
Easy import
Todoist is your one-stop place for keeping a track of everything so that you can get it all done and enjoy more peace of mind along the way. You do not have to worry about forgetting things now,
Todoist remembers it all for you. Get your tasks out of your head and put them on this to-do list anywhere and anytime. It works even offline.
The list would have been incomplete without mentioning this super amazing tool. Google Drive is a safe place to store and share all your files. It provides you with 15 GB free Google online storage.
You can literally store any file in it including, photos, videos, stories, designs, recordings, drawings and anything! It is synced from your Google/Gmail account so you can even access your stuff from anywhere from any device such as your computer, tablet, laptop, or even your smartphone.
Team members can also chat from within a document since it has a 'comment' feature as well.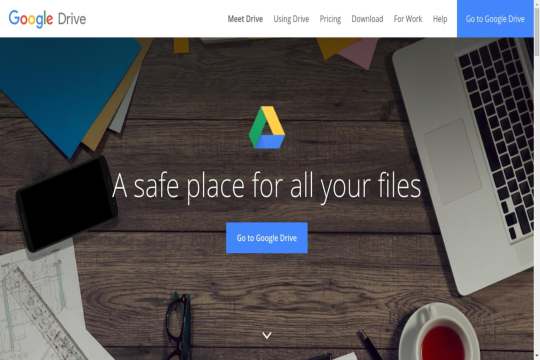 Trello lets get more done and work more collaboratively. Trello's cards, lists, and boards enable you to prioritize and organize your projects in a flexible, fun, and rewarding way.
It is the most visual way for teams to collaborate on any project. You can add attachments and comments directly on Trello cards and collaborate on projects from beginning to end. It also stays in sync across all your devices so you collaborate with your teams from any place.
Run your business like clockwork with this hassle-free time-tracking tool. It is one of the simplest time trackers to get the things done.
All your time entries in Toggl are synced across all your devices between all your desktop apps, phone apps, the website, and the Toggle chrome extension. It crunches numbers so you can focus on planning. Break down your hours into tasks, clients, and projects. This tool is ideal for freelancers, teams, and agencies.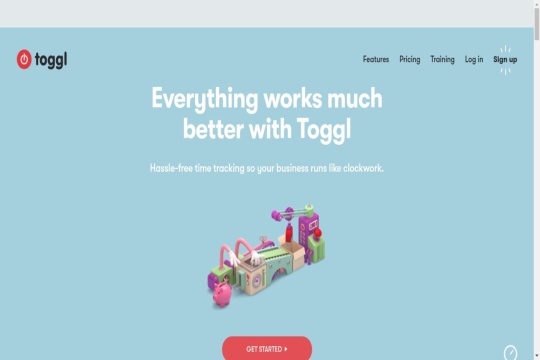 Features:
Flexible and powerful reporting
Super simple time tracking
Win back your time
Works everywhere
Actionable business intelligence
Automate timesheet management
Hustle Mode On is your one-stop place to find the best productivity tools across the world wide web. It is a curated directory of best productivity tools and resources that can help you save your time.
These tools help you improve your life and achieve a good work-life balance while you work for so many hours. Taking care of your health is also important, if you don't then your chances of being successful can drop drastically.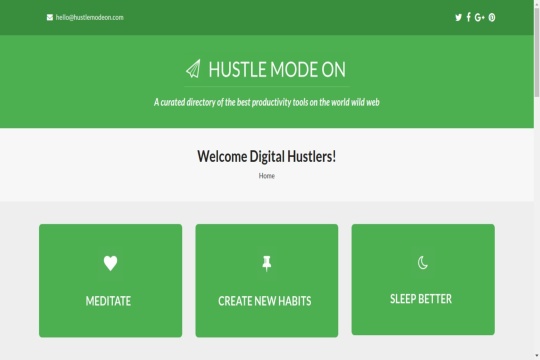 You can find tools and resources for:
Healthy lifestyle
Sleeping better
Creating new habits
Meditation
Mastering Gmail
Improving focus
Pocket lets you save stuff for viewing it later. Simply put the thing you want to get onto later in Pocket. You can directly save articles, videos, or any other thing from your browser and apps like Zite, Flipboard, Pulse, and Twitter. You do not need to have an internet connection to view the stuff that you have saved.
It works on all devices including your web browser, Android, and iPhone. It is a great option for saving videos, images, articles, or any content in one place.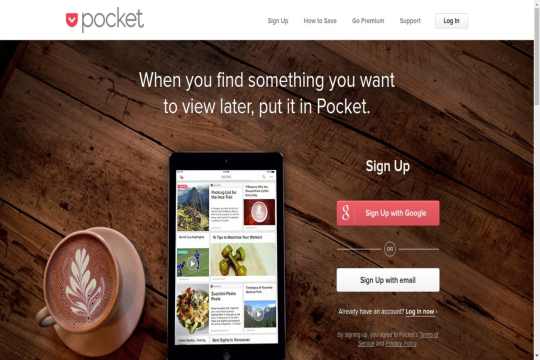 It is the only text-editor that you must use for a distraction-free writing. It is an elegant workspace for creating notes, to-do lists, writing texts and projects of any kind. At the same time, It has a clutter-free interface and all the features of a good word processor.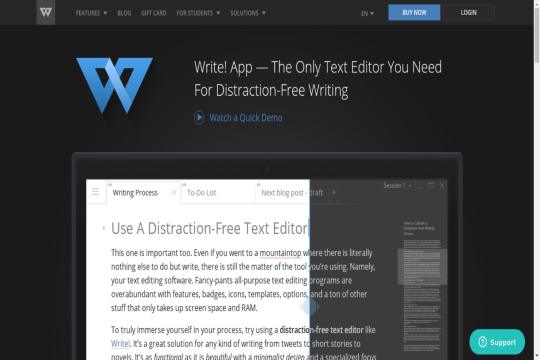 Features:
Share and collaborate
Minimalistic interface
Get rid of all distractions
Organize and navigate
Backup to secure cloud
Powerful writing tools
13. nTask – Free Online Project Management Software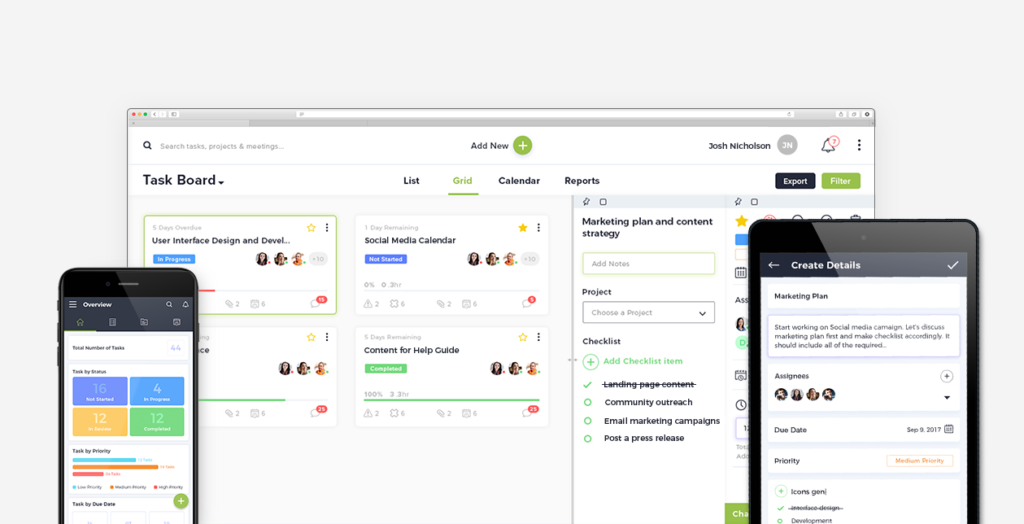 nTask is an intuitive project management platform designed and developed for teams of all sizes. Loaded with an intelligent feature set, there's nothing you cannot do with the software. The native modules of nTask allow you to track your performance from beginning till end without losing productivity along the way.
These native modules include tasks, projects, risks, issues, timesheet, and meeting management. The tool mitigates the need to integrate with complicated add-ons for getting a complete project management solution.
Features:
Elaborate tasks management
Due dates and reminders
Meeting management
Issue management
Risks management
Dedicated workspaces
Timesheet management
Gantt charts functionality
Third-party application access
14. TimeCamp
If you're looking for an ultimate time tracking software, give TimeCamp a try. It's a time comprehensive timesheet app that helps companies bill both their customers and employees accurately. 
Its unique project structure allows you to manage as many clients as needed, add as many tasks and subtasks the projects require to create a complex and transparent management system. What is more, TimeCamp offers budgeting, reporting and invoicing – all to help the teams perform better and deliver work results on time and in budget. 
Features:
Automatic time tracking,

Timesheets – daily and weekly, 

Reporting,

Project tree structure with tags, 

Guests,

Billing rates,

Attendance module,

Computer activity tracking,

Custom user roles,

Timesheet approvals – approve time submitted by users on their timelines
Wrapping Up
This concludes my list of 14 best productivity tools. I hope these will help you become more efficient and speedy with your work and keep you away from distractions.
If I have missed out on any other important tool or if you know any tools that you want to recommend others, then share them in the comments section below. Also, do not miss to read about these AI tools for boosting productivity.
Have a great day folks!
Resources:
Author: Hello, I am Vijay Nagar marketing manager at BetaPage, A startups & early adopters community. I am a Tech lover and helps new startups and small & medium businesses to grow their business. Also, loves music, adventure, family, and friends. You can connect me on Twitter, Facebook, and Linkedin.