A few months into the year 2019, we are finally having a good look at the new technological trends in the mobile world. Some of these trends are already dominating the discussions. Based on several announcements, product launches, and trade shows so far, we have made a list of six popular mobile tech trends to watch in 2019 including mobile monitoring app such as Xnspy and slim bezel displays that are ready to surprise us all.
6 Mobile Tech Trends in 2019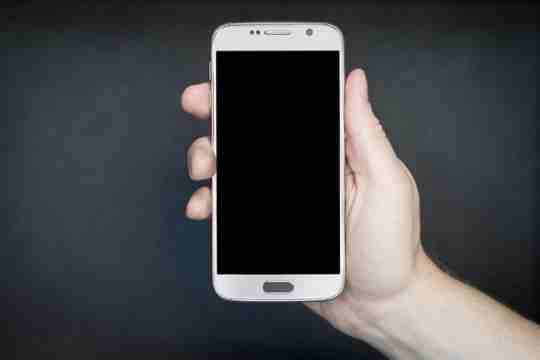 1. Processor Becomes Irrelevant
Smartphone processor is increasingly becoming a less significant talking point. We barely see smartphone manufacturers boasting about their new processors. Even during the hour-long launch event for the Galaxy S9 at the start of this year, Samsung completely glossed over the latest Snapdragon Exynos SoC in their phone. It did not mention any chip or other capabilities.
Many other vendors are also doing the same, omitting the SoC from their information cards. At this year's MWC, Nokia, Huawei, and others did not mention anything about their processor until asked. We are at the pinnacle of technology where all the high-end and even the mid-range devices perform adequately. New devices come with faster processors and beefier graphics. Consumers no more care about what chip is inside their phone as long as the performance is good enough. So what was at once a central point in deciding for a phone has faded away into irrelevance. It is only known to a niche audience.
2. The Rise of Apps for Android Monitoring
As we see more and more smartphones introduced every day, their security has become a concern for the users. Mobile phone users feel insecure after repeated news of data breach. Keeping your mobile phone secure is the utmost priority of the users nowadays. While there are advanced security features introduced by some companies, apps for Android monitoring are seen as a better option to keep a check on the smartphone. Parents and employers are using mobile monitoring app like Xnspy for extended monitoring. These apps are offering an array of monitoring features for better surveillance.
One example is Xnspy app that offers advanced monitoring solutions at different levels. You can monitor all the incoming and outgoing calls, access to the contacts and messages of the user. Social media platforms have particularly been a cause of concern for people. It's not just about the information breach, people are also concerned about the digital dangers associated with these platforms. Mobile monitoring app are a good option for monitoring major platforms like Facebook Messenger, WhatsApp, Instagram, Skype and many others. Besides monitoring these online and smartphone functions, these apps can be used to monitor the location of the phone.
In addition to all these features, the data collected by these apps is also a way to back up the important information using a third-party platform.
3. Slim bezel display is the new norm
Typically, it takes medium-range phones almost a couple of years to catch-up with the high-end technology. But in case of slim bezel displays, this period has almost vanished in the upcoming budget smartphones. Almost every new smartphone in the market is coming up with bezel-less displays. Manufacturers are implementing this technology in their entry-level products. It has become all too easy due to this being cost-effective.
Companies are eager to stay at the same level with the modern trends in the smartphone industry. Slim bezels and 18:9 are the new marketing buzzwords that every company wants to cash on. Those companies who failed to use these expansive displays may fail to create an impression in the market and attention of the consumers.
4. Faster internet with 5G NR
5G NR technology includes a combination of technologies that evolve on 4G LTE. It is built on two spectrum bands: mmWave above 24 GHz and sub-6 GHz. The spectrum chunks can be increased up to 100 MHz and a combination of beam forming and beam tracking makes it a huge upgrade over 4G.
5G technologies seemed more of a theory a few years back. It was discussed as a futuristic concept far from the real-world thing. But at the start of the year 2019, 5G NR (New Radio) technology is now known to be well on track for launch. Companies at MWC 2019 demonstrated their 5G strategies and gave live demos of their modems and related technology.
Qualcomm gave the most impressive demo by connecting a prototype smartphone to an actual 5G mmWare tower performing 4Gbps transfers. The demonstration displayed the full capabilities of mmWave. Qualcomm claims that their 5G technology is set for smartphone integration in 2019.
Intel and Huawei also showed their hardware prototypes laced with the 5G technology. Though they were less impressive than Qualcomm, both companies seemed well in the 5G tech race.
5. Foldable Displays
Perhaps people are fed up with the bland and flat smartphones. Although companies have tried to make some changes by curving the screen, they still all look the same. One company, in particular, is looking to create something less ordinary.
It is a tablet that would be foldable into a phone. If this becomes a reality, it would complement excellently with the multi-functioning phone trend. Companies have been pushing different ideas for innovation in cell phone development. The futuristic foldable device has been named as Folio. And some other companies are also working on this concept.
6. Improvements in Augmented Reality
Ever since iPhone launched its phone with augmented reality features, it has become a hot trend for 2019. Augmented reality is becoming increasingly popular not only with the computers but also with phones. Though the feature looks enticing at the moment, the current development of games with AR has been less impressive. There are a lot of avenues to be explored in AR and it is going to be more immersive with time.
Related:
Author: Andrew Carrol