Thanks to the Internet and digitalisation, the banking sector has undergone a revolution in recent years. Like any other industry, the world of finance is seeing major changes in the way business is conducted, along with the emergence of new players across the board.
How Are Fintechs Changing the Lending Industry?
Fintech or financial technology has become a buzzword today, with banks as well as NBFCs launching products and services powered by modern software. As consumers in every demographic grow more comfortable with mobile apps and online banking, Fintech providers are gaining ground as well.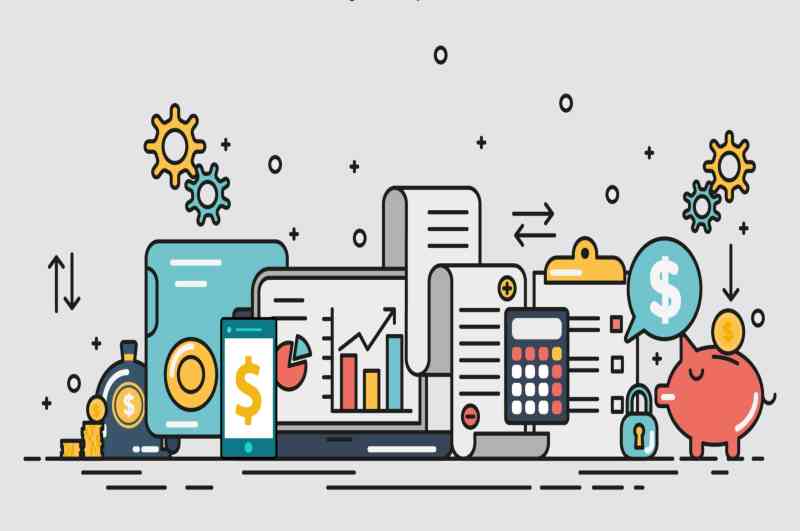 According to CapGemini's 2016 World Banking Report:
Fintech products and services are used by 2 out of every 3 retail banking customers, and 55% of them would refer friends and family to their Fintech provider instead of a bank.
Only 13% of banking executives reported having support systems for digital banking. However, 96% of them were aware they needed to evolve digitally and keep pace with fintech providers.
For consumers seeking personal loans or business funding, fintech growth has been nothing less than a blessing. Not only are unconventional loan products easier to apply for, but they also offer greater transparency and control than their traditional counterparts.
Why Should You Approach Fintech Providers for a Loan?
If you're looking for money to invest in a startup or grow an existing business, a fintech loan might just be the perfect solution. Here are 5 reasons why you should consider reaching for your smartphone or laptop the next time you need funding:
1. The Future Is Quickly Going Digital
There can be no question about our reliance on technology today. We're practically glued to our phones throughout our waking hours, and not without reason. Just about everything can be done online these days, from buying monthly supplies to managing investments, so why should loans be any different?
While banks are now making the move to digitalisation, most fintech companies developed as a result of it. As such, they are uniquely equipped to keep evolving and meeting changing consumer or industry demands. Backing this is a strong focus on customer experience and streamlined lending.
Fintech companies may never completely replace traditional financial institutions, but they are certainly leading the way when it comes to innovation!
2. Online Paperwork Is Quick & Easy
The days when applying for a loan meant running back-and-forth to complete the paperwork required by a bank, or standing in line for hours at a time waiting your turn, are gone. In today's digital age, online paperless applications and e-KYC options are replacing traditional documentation.
Not only are fintech apps and websites helping loan seekers save time and money, but are also making the application process simpler and hassle-free.
Applying for a loan or personal line of credit takes just a few taps on the screen or keyboard, and you aren't relying on anyone else to ensure your details are uploaded correctly.
Approval is faster too, and you will usually hear back from the loan provider within a couple of days or even hours after you submit an application.
3. Banks Are Partnering with Them
To keep up with changes in the financial sector and outpace their competition, many banks are choosing to partner with fintech companies instead of competing with them. By combining their unique strengths, both entities enjoy some powerful advantages through this kind of partnership.
For the fintech provider, being able to access an established customer pool is the primary benefit, along with the bank's experience with financial services, rules and regulations, etc. The latter also benefits by reaching a wider audience, improving the customer experience, and reducing its cost for loans.
Adaptability and flexibility are important tools for any financial services provider, which makes investing in fintech a smart move for conventional banks.
4. Loans Have Become More Accessible
In the past, getting a loan without offering some collateral or security was all but impossible for a majority of the country's population. Most banks still turn down loan and credit card applications because of a poor credit score or lack of credit history, low earning capacity, and various other factors.
Fintechs take a larger range of factors into account while deciding whether to approve a personal line of credit or loan. Interest rates may be slightly higher for people who seem like a risk, but you're more likely to get approved even if you don't have a good credit score or high salary.
This is especially helpful for business owners and self-employed individuals who are ineligible for traditional loans because they don't have a fixed income.
5. Fintechs Are Now Being Regulated
All over the world, banks and financial companies have to follow strict regulations, and the same applies to lending institutions in India. While most banks in the country are well-versed with regulatory guidelines, approvals and entry barriers for the financial sector, fintech companies are also picking these up.
These companies were not regulated to any particular degree in the early days of the digital revolution. As a result of becoming more mainstream, however, they have grabbed the attention of regulatory boards as well. As time goes by, we can expect them to be regulated the same way as traditional finance companies.
The process of regulation may be slow, but it shows that the financial world is steadily accepting fintechs as 'part of the family'!
Author Bio: Shiv Nanda is a financial analyst who currently lives in Bangalore (refusing to acknowledge the name change) and works with MoneyTap, India's first app-based credit-line. Shiv is a true finance geek, and his friends love that. They always rely on him for advice on their investment choices, budgeting skills, personal financial matters and when they want to apply for moneytap's personal loan. He has made it his life's mission to help and educate people on various financial topics.