According to the latest World Bank annual ratings, Brazil is 125th among 190 economies in the ease of doing business. Although this ranking isn't very high, the country's economy has been growing steadily in the recent decade thanks to the unbelievable effort of hard-working locals.
Brazil is also a country with a large student population. According to the latest data from Statista, nearly 8.1 million undergraduate students were enrolled in Brazilian universities in 2016, which represented a significant increase from 4.63 million student population of 2005.
If you're one of these students looking for a small business idea to start, we've compiled six options for you to check out.
6 Small Business Ideas in Brazil for Students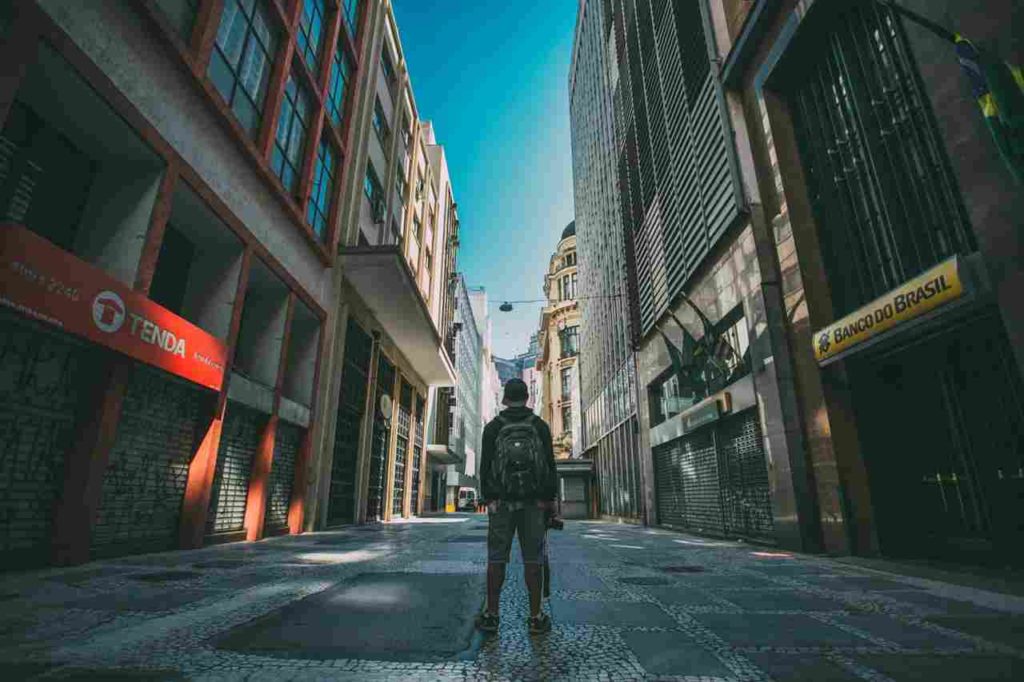 1. Dog Walking
If you're a student who loves animals and has at least a couple of free hours per day, you should consider starting a small dog walking business in your area. There are about 132 million pets in Brazil, and more than 52 million of them are dogs, so it's safe to claim that you have lots of prospective customers, especially in crowded cities.
Just print some flyers and post an ad on a website like OLX and let people in your area know that you're available for business. Tip: walking two or even three dogs at once is a more efficient way to make money!
Read: How to Start a Pet Business?
2. Blogging
The number of student bloggers has been increasing all around the world in recent years, and for a good reason. Blogging can be a good source of income; for example, the list of ways to make money from blogging includes selling affiliate products, offering writing services such as product reviews and research papers, using third-party ads, or providing SEO services.
For example, you can write detailed affiliate product reviews and include affiliate links (don't forget to let your readers about them!) or make video reviews. By doing so, you'll have the chance to increase your blog's traffic and earn some commission.
Read Also: Do You Want to Start a Career in Blogging? Here are my Top 20 Useful Tips
3. Freelance
Freelance isn't exactly a business, but it's a great way to earn money working online. There are a number of international freelance platforms such as Upwork and People per Hour that allow providing such as services as writing, logo design, web development, accounting, Internet research, social media marketing, and many others.
There, you can find jobs for any skill level and work for customers from all over the world or local Brazilian customers. The payments are made it USD and you can easily withdraw the money via international payment platforms or even local banks (check a freelance platform of your choice to get information about banks).
Related: How To Start a Profitable Freelance Business
4. Beauty Salon
This is another profitable and thriving business that many female students would enjoy being involved in. If you have some experience in the beauty business or think that you have a talent for it, then you should definitely try.
Of course, working in a beauty salon is time- and effort-consuming, so remember that you'll have to strike a balance to avoid hurting your academic performance. For example, you can service customers only on weekends when you don't have to work on your studies a lot.
5. A Waterless Car Wash
This business doesn't require any special skills but can be a good source of income for you. For example, a group of students from the University of North Carolina at Chapel Hill washed more than 8,000 cars a year and made about $120,000 in revenue. Not bad, right?
According to these students, being waterless allowed their business to achieve such amazing results.
"You just spray it on and wipe it off with a towel. It allows us to be mobile and go to different parking lots since we don't have a set structure," The Daily Tar Heel quoted one of the students as saying.
Another good news is that opening a waterless car wash doesn't require a lot of investments. For example, you'll just have to buy towels, sponges, buckets, washing solution, and some other various necessities,
6. Selling Articles
The Internet is hungry for quality content, and you can become a content writer and help websites to meet their content needs. For example, if you Google such requests as "write for us" or "guest post for money," you'll discover tons of websites ready to pay good money for content.
For example, in this article on Make a Living Writing found using the keyword phrases above, you'll find 92 websites that pay writers $50+ per article. You could earn this kind of money, too, just follow guest post writing guidelines for the site you've selected and write a quality and interesting piece.
The topics that are needed vary, so it's very likely that you'll find something you would want to write about.
Conclusion
As you can see, there are many things that you can do to make money as a student in Brazil, so carefully check your options. If you feel like you want to start a particular business, feel free to do it; who knows, maybe your business will grow to become a major source of your income!
Related:
Author Bio: Tom Jager is professional blogger. He works at A-writer. He has degree in Law and English literature. Tom has written numerous articles/online journals. You can reach him at G+  or Facebook.