Looking for profitable small business ideas in Qatar? Look no more. Here are best investment and business opportunities in Qatar you should think about while starting a business.
Qatar is a small country that lies quite close to KSA. Although in the terms of land area, the country is small, but still Qatar is very strong as far as the economy is concerned. It is a great place to start a small business as compared to many other countries of the world. There are lots of investment and business opportunities for business minded people in Qatar. 
Moreover, the openness of the country to the world of commerce globally, increases the country's possibility to become a leading business and financial hub. The business environment in the country is very conductive, favorable and welcoming for the new companies.
The government does not charge any sort of income tax over the businessmen. According to Forbes, Qatar is escalating its private sector greatly. Some of the best small business ideas in Qatar in 2023 are as follows:
Best Small Business Ideas in Qatar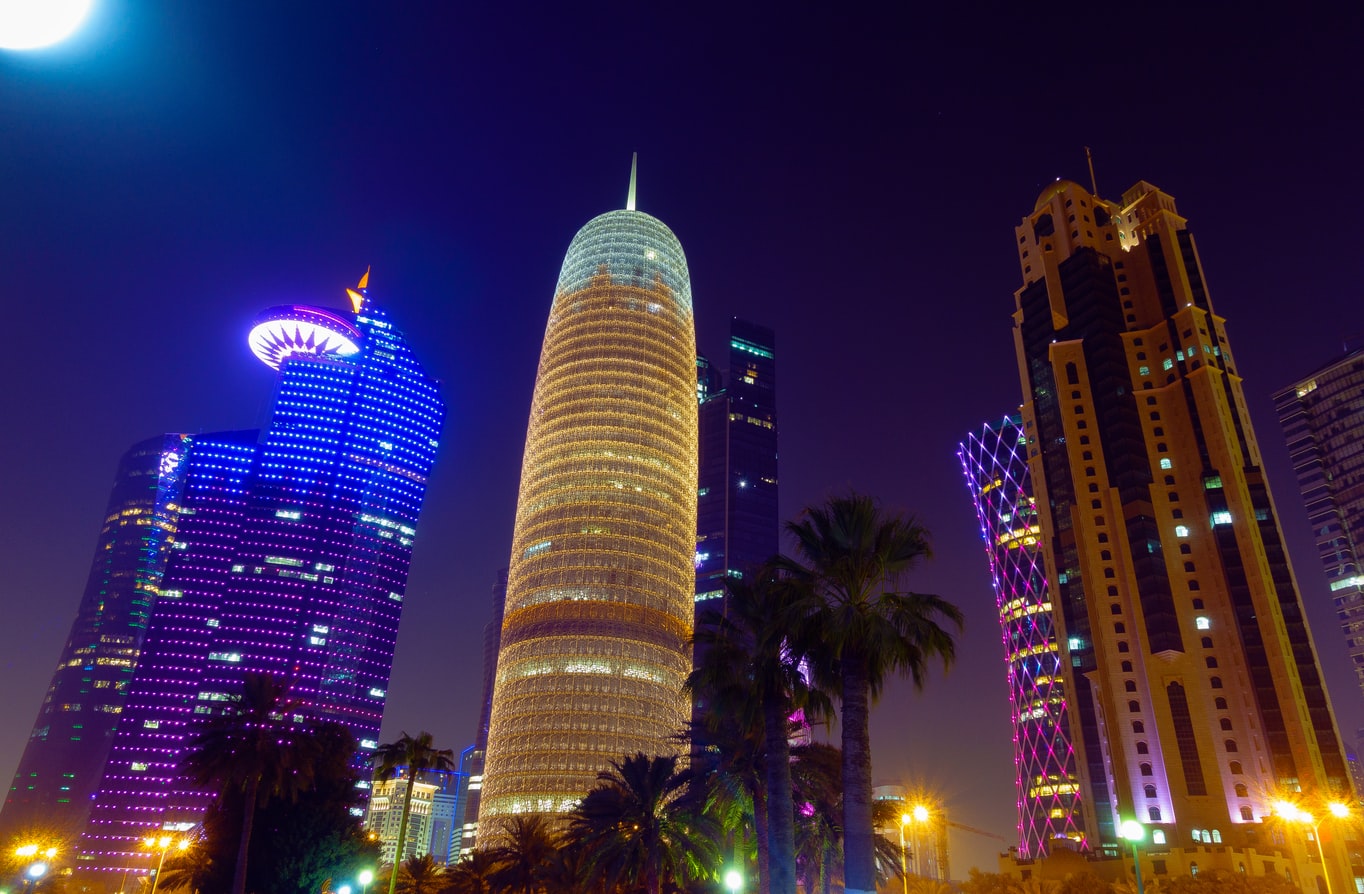 1. Interior Designing Business
Most of the people living in Qatar want to spend their lives full of luxury. Undeniably, having the best interior designing of their houses, offices and other work places is a must. So, this industry is continuously flourishing in the country.
Getting into this industry and starting an interior designing business in Qatar can be a perfect career decision especially for those individuals who always remain fervent about art, decoration and designing.
Any aged group individual has the option of starting a business in Qatar of this type. If you have a degree in the field of interior designing, it would be a plus point for you.
2. Photography Business
The industry of hospitality and tourism in Qatar has been building impetus since it the start of the decade's second half. Therefore, it can be one of the best business options to start your career as a photographer in the country. You can take a start with a single professional camera.
Later on, you can expand your business by hiring more photographers under you. You can advertise about your business through social media and bid on different freelance projects.
Related: How to Start a Photography Business?
3. The Business of Resume Writing
It is one of the best business ideas to start in Qatar in 2023. These days, it is one of the most lucrative businesses in the country. Any person with good resume writing skills can start this business on past-time basis.
Later on, if your business flourishes greatly, then you can also make it a full-time business. This business is purely bases on knowledge.
Therefore, the capital required for starting up this business is too low. Later on, you can also provide the other types of allied services including career counseling, interview guidance, writing a cover letter, etc.
Read Here: How to Start a Resume Writing Business?
4. Business of Laundry
It is a credit crunch-free business that you can easily start in Qatar. On average, the adults in Qatar remain busy in their office work.
So, they don't have enough time to do their laundry and such things. Most of the people prefer to get laundry services from the service providers.
You can start an online laundry business in which people contact you through their mobile app and you link them with the washers easily.
In this way, you will be able to earn a handsome amount of commission from both the parties. You don't need enough capital for starting this business.
5. Maintenance Services
It is one of the small investment businesses in Qatar for the year 2023. The mechanical as well as electrical installations are being made in the Qatar on a fast rate for the past few years.
With these installations, the maintenance services' needs are definitely increasing in the country. You don't have to spend a lot of money for providing these types of maintenance services.
6. Business of Greeting Cards
It can be a perfect business for the people, especially females who enjoy working with creativity and have a desire for turning their minds full of creativity into a successful project.
It is one of the best home opportunities in Qatar for business. Now-a-days, this type of business is literally a billion dollar industry. Lots of people need the greeting cards on various occasions like birthdays, business gatherings, anniversaries, etc.
7. Opening a Fitness Center in Doha
In Qatar, the fitness centers are continuously gaining a lot of popularity. The people in Qatar are very workaholic and thus they have to counter a lot of stress every day.
So, lots of people prefer to spend some time in fitness centers to exercise and stay fit. It is mostly a source of relief for them from the daily life depressions. Therefore, it can be a great idea to open a fitness center in Qatar.
8. Opening a Garage
Surprisingly, it is said that the number of cars in Qatar is even more than the number of people. It might be a myth but that what some people believe.
Most of the people find it difficult to deal with their car issues. Therefore, opening a garage in Qatar can be a great idea. It is one of the Qatar business opportunities in 2023.
9. Business of Corn Roasting
The business of corn cooking is gaining a lot of fame in Qatar and it is a lucrative business. Any person can start this business initially on a small scale.
It does not require a lot of capital in the beginning. It is a very popular snack throughout the globe and especially in Qatar and other Middle Eastern countries.
10. Business of Clothing
There are a number of people in Qatar who make contracts with the clothing administrations. This is because the people in Qatar mostly remain busy in their work and they don't have enough time for their wardrobe, especially the businessmen and elite class of the country. Therefore starting a clothing business in Qatar can be an amazing idea.
Some of the other best business ideas in Qatar in 2023 are as follows:
Business of Mobile Car Wash

Services of Financial Consultation

Transport Business

Innovation Products Business

Leasing Business

e-Commerce Delivery Business

Business related to IT and Computer
More Read: 
10 Most Profitable Business Opportunities in Qatar in 2023
How to Register a Company in Qatar?
How to Open a Bank Account in Qatar?