Does working with wood make you happy? Do you look forward to projects that involve wood carving and making items such as tables, shelves, chairs, cabinets, etc. for daily utility? Does the idea of starting a woodworking business thrill your insides?
Well, we think you are ready to convert your passion into a profession!
Why & How To Get Started With A Woodworking Business?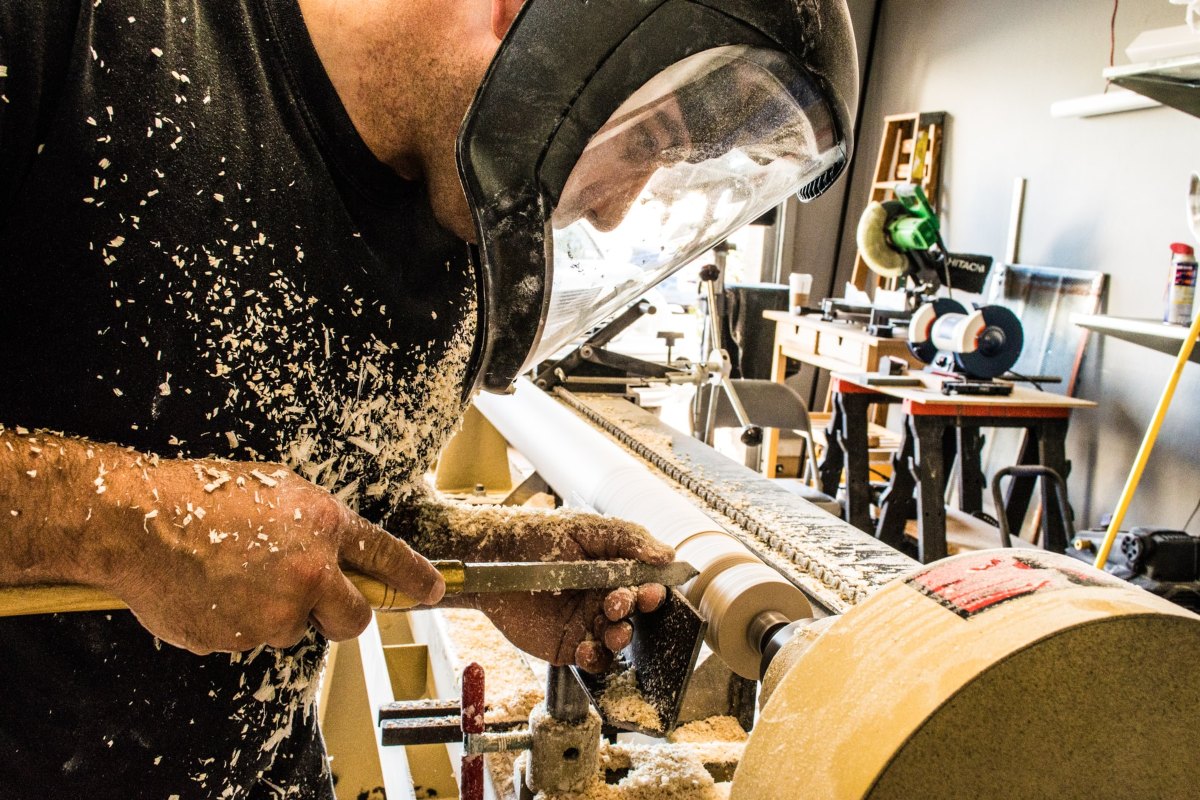 A woodworking business can be quite easy to setup if you have the zeal and the skill to make money out of your hobby. The best part about this is that you can start at home and save a lot of time and money that would otherwise be spent on commute. The business will give you flexibility and pleasure – something that not everyone can boast about.
To get started, you will need all the necessary equipment, but we are sure you already have it. You can buy additional equipment as and when you see the need for it. You really don't have to get everything in one go.
This would make the business a low-cost affair, to begin with. You don't have to worry about staff, inventory, and other details just now. Those are later aspects that you must focus on once you have enough projects or clients to scale.
Things You Must Do Initially
It is time to think like an entrepreneur now and not an individual who carves wood during his/her free time. Here are things that you must take care of in the beginning:
1. Write A Business Plan
Every business starts with a detailed business plan that covers goals and the road to those goals. You may have to do a few test projects in order to determine the best business model.
For example, is it better to carve products and put them on sale or is it better to make items on order basis? Can you afford to offer both these services? A clear-cut plan will make sure you are not confused or baffled in the later stages of the business.
2. Competitors Analysis
Your business plan should also include a close analysis of your competitors. Understanding their mode of business will help you stay one step ahead of yours. Ignoring them could cost you dearly. You must also decide the pricing model based on this.
3. Study Your Target Audience
Define your target audience. You can sketch this based on geography, interests, age group, and other factors. This will make it easy for you when you start advertising.
4. Marketing Plan & Strategies
Along with the business plan you must also focus on marketing. Remember, no business does well without the right form of marketing. Think about it – how will your target audience know about your business? You can use offline and online marketing strategies to reach out.
A simple website and social media pages are good enough to start, especially if you are bootstrapping. Once you have a couple of projects in the bag you can start spending money on advertisements depending on which platforms your audience is active on. Local (offline) marketing will also help you attract potential customers.
5. Business Registration
Around the same time, we urge you to register as a business. This may call for initial paperwork but it is a one-time hassle that will help you protect your brand and make a clear demarcation between personal and professional assets. During tax time, this will serve as a blessing to you!
6. Niche Hunting
Find your niche. We advise that you take this step once you have warmed the waters and understood the industry. What type of orders do you get the most? Home utility? Craft supplies? Jewelry boxes? Crates?
If one niche is standing out, you could specialize in that and explore creative options within the niche. Niche sellers are quite popular and do very well, provided they understand the market well.
The key here is to take things slowly and not rush into every process mentioned above. For example, advertising itself can take you months and even though it helps immensely, you shouldn't try pasting yourself everywhere online. Think about every step you take closely and then take action.
Is A Woodshop The Only Woodworking Business Model?
Nope!
While carving and selling products is the most common form of woodworking business, it is not the only option. If you are not keen on selling your products, you could become a teacher!
Teaching woodwork like how to use a jointer, selecting the best stationary or handheld planer, or any other technique can be a thriving business because there are so many people eager to learn the art of wood carving and making items.
Another idea is to shoot online tutorials and upload them to YouTube. However, with this plan, you will only be able to earn once you have enough followers and viewers. You can club this idea with the first one, though, and leverage accordingly.
If you are a pro at woodworking and are a decent writer, you could even publish a book! Of course, this idea is totally on a different pathway, but it is quite a good option.
Conclusion
Starting a woodworking business is a great option for woodwork hobbyists interested in entrepreneurship. It could feel difficult in the beginning, but once you get started, you will be able to get good returns. It is all about staying focused, enjoying your work, and understanding your audience.
All the best!
Read Also:
Author: Niki Tech