A majority of entrepreneurs and marketers strongly believe that profit comes in the form of new consumers, so they invest most of their time and budget in lead generation. While it really seems like a logical move, the truth is that loyal customers make the biggest portion of your sales.
These are the buyers who keep coming back because they build a strong relationship with the brand. A recent study proved that:
The probability of selling to an existing customer is between 60% and 70%, while new prospects conduct purchases in only 5% to 20% of cases.
Around 80% of your future profit will come from just 20% of your current clients.
If you want to keep the business sustainable in the long run, you must try hard to win over new consumers, but you should try even harder to build a wide base of loyal customers. In this post, we will show you 10 customer retention strategies that could work well for your company.
Ten Best Customer Retention Strategies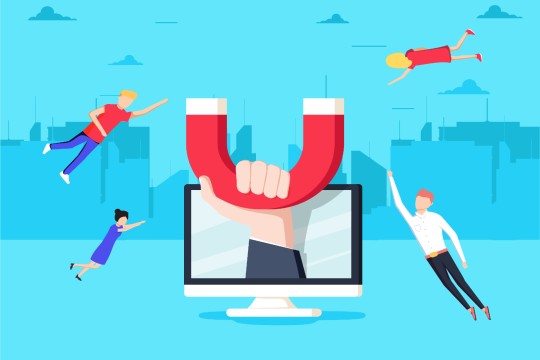 1. Promote specific values
A business without a mission is sterile and futile. It won't inspire prospects to engage and strengthen the bonds with your brand, which is a big mistake since emotionally connected customers can be 50% more valuable.
Therefore, you should promote a set of specific values and build customer experience around it. Let people feel your style and realize that they share the same vision.
Let their ego come out and say – this is exactly what I stand for, so I'm going to stick to this brand for a long time.
2. Meet their expectations
The easiest way to increase retention rate is to meet consumers' expectations by delivering flawless service in a timely manner.
Almost 90% of buyers are willing to pay more for an improved customer experience. This should be an anchor of your business – keep the promises and don't disappoint clients.
If you guarantee a 24-hour delivery, don't let them wait for more than a day. Make it 20 hours instead and you'll thrill purchasers with precision and quality service.
3. Perfect customer experience
An average buyer is expecting occasional improvements in user experience. You should make the purchasing process easier empowering customers with convenience.
For instance, Starbucks designed a mobile app that allows users to order and pay before they actually enter the store. This way, they don't have to wait in line and waste half of their daily break just to get a cup of coffee. The app is simple and easy to create, but it really takes customer experience to the new level.
Also Read: How to Promote Android Apps to Get More Downloads and Reviews?
4. Upselling
Upselling is an old business technique, but it deserved a fresh start with the rise of e-commerce. According to Jacqueline Rogers, a customer service manager at Careers Booster, upselling works well in pair with website analytics: "Using Google Analytics or any other business intelligence tool, you can discover the preferences of your clients and offer them products similar to the one they had previously bought.
This method makes upselling highly precise and increases the odds of convincing a buyer to come back and conduct another purchase".
5. Utilize Gamification and VR
It's a well-known fact that gamification elements motivate users to engage with the brand. New technologies offer various possibilities in this field, with Virtual Reality being among top choices for many companies.
With its 360-degree test drive, Renault gave us a perfect example of VR experience that impressed customers and increased retention rate.
Presenting the new Koleos, Renault let clients feel what it's like to drive this model. It was a state-of-the-art user experience and a huge success for Renault's marketing team.
6. Offer multichannel support
The way you organize customer service can make or break your client retention plans. Every channel of communication matters in today's business, so you must provide users with consistent multilevel support.
There are many important channels, but these are crucial:
Email: One of the oldest communication methods still remains important, particularly in the B2B niche.
Phone: Phone service is very demanding but quick, which is why some users prefer this type of interaction.
Live chat: Chatbots reduce operational costs and offer customer support 24/7.
Social media: Social networks used to be channels of informal communication, but now most businesses answer user demands on Facebook and other platforms as well.
7. Use the power of social proofs
Word of mouth has become a powerful marketing mechanism because people tend to trust their peers more than brands or companies.
You should exploit the power of social proofs to show a buyer that he is not alone – there are many others who confirm the quality of products or services.
You can hire social influencers or brand ambassadors, but real-life testimonials should be a top priority. At the same time, you should follow the same path and make the testimonials no less convincing than this.
8. Introduce VIP members
In case you have something special to offer to your regular buyers, you can introduce a VIP unit for the most precious customers. It's a good way to differentiate between loyal and first-time purchasers, but also to give a touch of exclusivity to your brand.
Airline companies do it all the time with their "Frequent Flyer" programs. The tactic is simple: travelers who use their services often get all sorts of small perks and privileges, thus getting an extra motive to use the same airline provider.
9. Customer satisfaction surveys
Every customer wants to feel acknowledged and appreciated. You must prove that their opinions matter and ask them from time to time to assess the quality of user experience.
Using tools such as Survey Monkey, you can easily create online surveys to let people share impressions about your customer service. That way, consumers will engage with the brand and see that you care about their attitude. Of course, you should analyze their inputs and try to improve service accordingly.
10. Don't forget to thank your customers
Sometimes a simple "Thank You" note is enough to make a customer happy. You should send them emails of appreciation upon purchase, but it would be even better if could send handwritten "Thank You" letters.
It's a more personalized gesture that reveals your effort to approach a concrete buyer. Besides that, you can use insert packaging to send small but valuable gifts – nothing says "Thank You" better than the free giveaway.
Conclusion
Customer retention is one of the most important drivers of business success. You should always try to attract new buyers, but increasing consumer loyalty must be your long-term strategy.
In this post, we revealed 10 customer retention strategies that work. Don't hesitate to give them a try and feel free to write a comment if you have additional suggestions to share with our readers.
About the author: Eva Wislow is a career coach and entrepreneur from Pittsburgh. She is focusing on helping people break down their limits, find a dream job and achieve career success. Eva maintains a strong interest in bringing the digital revolution into human resources. She finds her inspiration in writing and peace of mind through yoga. Follow Eva on Twitter.