With a need to manage huge amounts of data from customer preferences to property or apartment details, realtors require digital applications to simplify their work. This may include e-mail or marketing platforms, Real Estate CRM software, or a scheduling application for noting appointment timings.
Though it may seem you have the best digital asset needed to manage all of your tasks, there are other tools available that can simplify some of your jobs and enhance your productivity levels.
Below are 6 tech tools for you to try that can make your real estate tasks easier:
6 Best Tech Tools For Real Estate Agents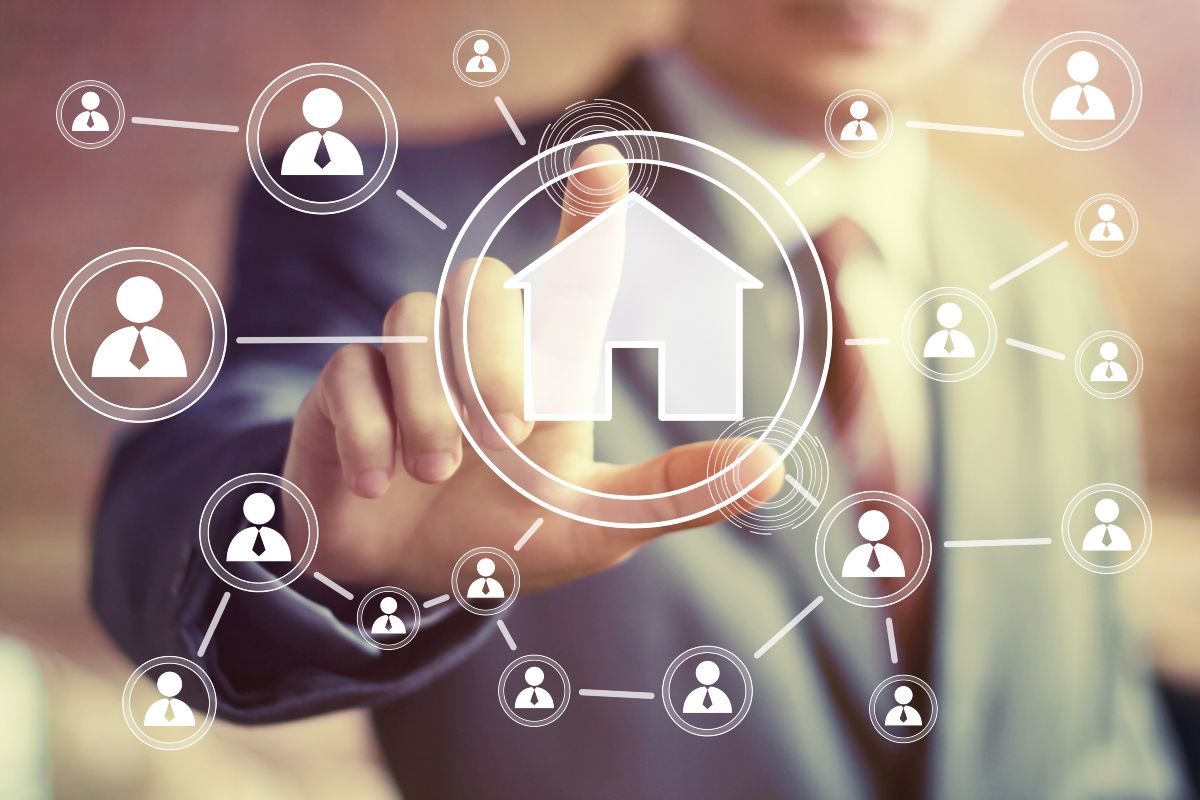 1. Asana
This project management software enables you to handle all of your real estate tasks. How? It's called a cooperative application that enables teams to keep track of their work, including workflows, tasks, and even projects. Though resource management tools and budget tracking are absent, it's still known as one of the best apps for project management.
Asana provides dashboards, timeline viewing, and even allows the setting up of milestones, and deadlines. The organization provides four basic plans, including a free version that enables access to only core features. The premium version costs $13.49 per person, and for businesses, it's $30.49 per person.
The business version includes portfolios and enables you to integrate the system with restricted applications such as Salesforce and Adobe CC. Another cool feature is the custom rules builder, aka 'automation'. For example, sending an automated notification related to a change in the due date of a team's task.
2. Canvas
If you find difficulty in using the right blend of colors and images in your marketing campaigns, then this graphic designing tool can help. Not only can you edit photos, but you can also create documents and advertisements.
It has a simple drag and drop interface and provides a variety of themes. To enhance the designing stage, the application provides a vast collection of images and font styles, along with the option of importing your own.
They have a template design for several businesses including real estate, and their template categories include postcards, flyers, and brochures.
Canva provides subscription offers at $12.95 per month, and also a free plan.
3. Google Workspace
Do you use Google applications for conducting most of your daily tasks, and require their access at your fingertips? Google Workspace can fulfill the role, giving you an online workspace experience.
It provides a central point for accessing Gmail, Google Drive, Docs, Sheets, Slides, Forms, and many other Google applications. Through the use of cloud software, all of your business data can be updated anytime and anywhere. It stays safe and secure from any form of cyber-attacks due to constant updates and security features added by Google.
Google Workspace allows teams to collaborate in a single project simultaneously, continuously updating any changes made, and provides a built-in chat app for communication. A small drawback is that it depends on an internet connection.
Its monthly subscription offers start from $6.00/user, and go up to $18.00/user with enhanced features, including a 5TB storage per user, and allows recording of Google meetings, which can include a maximum of 250 participants.
4. LenderLetter
Real estate agents require approval documents from house or apartment lenders to provide them to their clients. LenderLetter is an excellent application that helps to access and share such documents between your respective clients and lenders.
Lenders who make an account can share a pre-approval document with realtors who can edit it according to their customer's price preferences and conditions of the agreement. This is a useful feature for realtors who are considering offers during weekends or after work hours.
5. Zoho Social
If you're using multiple social media platforms to promote houses or apartments, it can become difficult to open every platform to check for interactions and leads earned. To help ease this task, you can take the advantage of Zoho Social, a social media management application.
It consists of a publishing calendar that displays a basic outline of your scheduled posts. Also, it provides a pause post feature that can be used in times of business emergencies.
The social media manager supports basic social media platforms such as Facebook, Instagram, Linked In, Twitter, and Google My Business Listings.
Once your account has been made and your social accounts are connected, the software shows data metrics such as your total following base, engagement rates, and the number of posts created. It also shows percentage change over a weekly period in these metrics.
6. Rescue Time
Time management is key for completing all your tasks on time. It's what helps to enhance your productivity levels and pushes you out of your limits. Rescue Time helps you to analyze the time you spend on your smartphone or computer.
It's not an employee monitoring software nor a time tracker for freelancers. Actually, it's a tool that shows how you spend every minute of your time on your mobile or computer device.
Once you run it on your computer device, it'll automatically discover the applications you use, the folders, and the websites you visit.
It records how much time you spend on them, and it gives you the option of turning the recording off on days that you desire. Further, it also allows you to set break times of a minimum of 15 minutes or a maximum of 1 hour and stops counting time.
It provides a 14-day free trial for you to test out the application, though it also provides a variety of affordable subscription plans which you can check here.
Wrapping Up
Realtors require deep exploration of locations for finding the best lenders with the best homes or apartments that can benefit their clients.
With various tasks on their hands, it's essential they use the best digital applications that can make their daily tasks easier. With these 6 lesser-known tech tools you can simplify many processes of your real estate agency.
Read Also:
Author Bio: Muhammad Abdurrahman is a computer scientist with a passion for writing, mobile application development and UI/UX design and anything tech-related. His educational background in the technical field has given him the edge to write on many technologies and computer software related topics. He occasionally writes blog articles for real estate CRM.