Every venture, whether an eCommerce store, a specialized blog, a portfolio website, or a company's official website, needs analytics.
Finding the appropriate eCommerce reports and learning about your customers might mean the difference between steady growth and exploding earnings. However, having an inexhaustible supply of good data to mine can be a challenge.
ECommerce reports provide vital data that allows you to make informed business decisions about how to increase sales and revenue while enhancing the customer experience.
Importance of Regular Monitoring in e-Commerce Business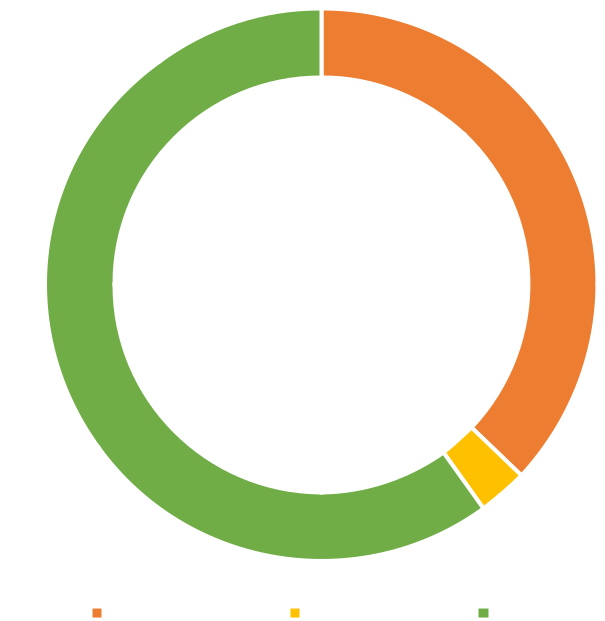 Depending on the type of your subscription, Shopify, Magento, or Woo Commerce all feature a wide selection of reports, ranging from conventional overview dashboards to more granular reports. You can't keep track of every other eCommerce report on the marketplace. This just dilutes important information, which can easily escape your sight.
So, to help you avoid this problem, we've compiled a list of the most crucial eCommerce reports that you should be monitoring. To demonstrate how you can unlock and exploit the full potential of your eCommerce store data, let's start with the reports provided in the standard Shopify subscription.
1. Overview Dashboard
The report allows users to compare data and identify patterns all in one place. By clicking the "Compare to previous dates" option and selecting the dimensions for comparison, the data can be compared to a specific period or the same date range from the previous year.
You may also see the number of sales made in each of your point-of-sale locations, also the number of sales looked after by each member of the staff, if any.
The overview dashboard makes it simple to see which traffic sources are most effective, how your marketing efforts are going, and what your current repeat customer rate is, so you can act on this information and consider retention methods.
2. Finance Reports
This report summarizes your sales, payments, liabilities, and gross profit. It organizes your sales and returns, as well as the taxes you must pay, to make book keeping easier for you. You can select the period that you need and download the data in a spreadsheet for that month or quarter.
You can also customize the reports by adding or removing metrics, dimensions, and filters to meet your individual needs. If an order has multiple commodities, each commodity appears in the report as a distinct sale or return. The same can be said about shipping expenses. The specifics of an order become available when you click on the order number.
3. Product Analytics
Product analytics reports show you how different products in your portfolio have performed over the last 90 days. This way, you can learn who is buying what, which sources drive the most sales for a specific product, and more about the company's past performance.
Net sales: This value is derived by multiplying the price of each commodity unit by the total number of unit sold, minus the discounts and returns; it can then be compared to the preceding 90-day period's net sales value.
Breakdown of sales: This is the breakdown of all the values that result in net sales when added together.
Net sales by channel: The channels that account for the majority of a given product's net sales.
Customers: The percent of customers who made their first purchase from your store versus those who had previously made at least one purchase.
4. Marketing Reports
Only the Sessions Attributed to Marketing report is available on the Shopify Basic package. This report shows number of people that visited your store as a result of marketing initiatives like UTM campaigns, Google ads, social network ads. Google Analytics must still be used to track marketing campaigns, and Shopify gives instructions on how to do so.
5. Behavior Reports
Knowing your customers' behavior opens up a plethora of opportunities for optimization, retention strategies, and marketing tactic improvement.
Online store conversion over time: It displays the percentage of visitors who made a purchase on your website during a specific timeframe; You can choose a timeframe and then see the sessions that occurred during that timeframe, out of these sessions, how many of them led a product to the cart, you can see how many of them led to the checkout page; finally, out of the sessions where the checkout was completed.
Online store speed: This is crucial for the customer experience, but it is also a criterion that Google considers when deciding how to index and rank web pages.
Online store searches: This shows you which terms your customers used to search for a product on your online store the most frequently. Use these to update the name and description of the products if necessary, so that your customers can find what they're looking for more easily. This report assists you in understanding the specific terms that customers enter in the search bar. Furthermore, they may reflect trends in search query trends on search engines, making this report an excellent resource for search engine optimization. If you notice repeating patterns, you can use these terms in your ads as well.
Sessions by landing pages: In this report, your see on which page your website's sessions begin.
Sessions by device: This report displays the devices that were used to access your website. The Overview Dashboard also includes the Sessions by landing page and Sessions by device reports.
6. Acquisition Reports
The acquisition reports track sessions over time, sessions by referrer (how users arrived at your store: directly, through search, or through a referral; this metric is also included in the overview dashboard, but the Session by referrer report provides more detailed information and insights), and sessions by location.
It's crucial to know where the visitors are coming from so you can better target potential new customers. If we see the number of session over time, this is a critical metric to consider when analyzing the overall performance of your eCommerce store: are you getting enough visitors? Are you keeping up with industry standards?
7. Inventory Reports
The inventory reports may come in handy at the end of the month because this can be the reference of the inventory and track the quantity and percentage of stock units sold each day.
Month-end inventory: shows how many of each product variant you had on hand at the end of each month
Average inventory sold per day: shows the average number of product variants sold per day over the selected time period
Percentage of inventory sold: the percentage of the product variant sold during the chosen period as a percentage of the total starting quantity
ABC analysis by product: A-grade, B-Grade, C-grade where A represents the source of 80% of your revenue, B represents the next 15% and C represents the last 5% of your revenue.
8. Live View
Who wouldn't want to know what's going on with their eCommerce store's website in real time? Shopify users can get real-time insights from all over the world with live view. There are two kinds of dots on the map: white ones and orange ones.
The white dots represent a recent session, while the orange dots represent recent sales. The dots pulsate constantly and then fade away after a certain amount of time. Every 10 minutes, Live View will display a visual representation of your customers' behavior during the checkout process. This type of visualization is especially important during peak times like the holiday season or Black Friday.
Visitors right now: shows how many visitors have viewed a page, clicked a button, added something to their cart, etc. in the last 5 minutes on your online store; to be active, the visitor must engage in some way with your website- view a page, click a button, add something to their cart, etc. Note that this number may differ from what you see in Google Analytics because Google does not disclose the mechanism by which they estimate the real-time visitor count.
Today's total: shows all of the current day's sessions, orders, and sales. The count begins again at midnight in the time zone of your store. The total value of sales is calculated by adding gross sales, discounts, refunds, shipping, and taxes to purchases placed on your web store and through other sales channels since midnight.
Real time page views: indicates how many pages of your website have been viewed by visitors in the last 10 minutes; each bar represents the number of page views for a 1-minute time unit; the last bar represents page views in the current minute.
9. Sales by billing country
This report will show you which countries contribute the most to revenue. The data can assist you in deciding where to invest in new markets.
You can even dive down into a country to observe which provinces or states perform better in terms of future ad targeting.
10. Sales tax reports
You'll very certainly have to pay sales taxes on anything you sell, regardless of what you sell or where you sell it. The methods of taxation vary depending on where your consumers are located.
However, they are also determined by the volume of sales in each destination. When it comes to setting up your store, make sure to seek advice from a certified financial specialist.
You may focus on improving all of the crucial components of building an online store by tracking these Ecommerce reports. Make it a habit to review the data on your eCommerce dashboard on a weekly or monthly basis and make informed decisions based on it.
Read Also:
Author Bio: Ekta Patel is a technical writer and digital marketer at Selected Firms – detailed analysis of top IT, mobile, web, digital marketing and E-commerce development companies. Skilled digital Marketer with 7 Years of experience in eCommerce SEO marketing, Google AdWords, and social media content building. Successfully increased organic traffic by 70% for small and medium sized businesses in the eCommerce sector. Has also built content for the company websites/apps, blog and case studies. Has profound experience in working for IT organizations and is responsible for introducing the latest eCommerce trends to the team.