The last couple of years has been defining when it comes to accessibility in web development. We've got new compliance regulations that affect both government and private websites, and you have to restrict them no matter where in the world you are.
It seems that the internet is changing for the better, but the developers will have more work on their hands because of it. And for companies, it means that they'll have to spend more money making their pages more attainable. There are two groups you belong to, you'll want to hear more about the website accessibility trends for 2022.
Of course, accessibility has been among the top UX design trends for years, and it isn't surprising that we hear more and more about it. Still, some of the things we'll talk about today will surprise you. So, without further ado, let's dive in and see what this year has got in store for us all.
5 Website Accessibility Trends For 2022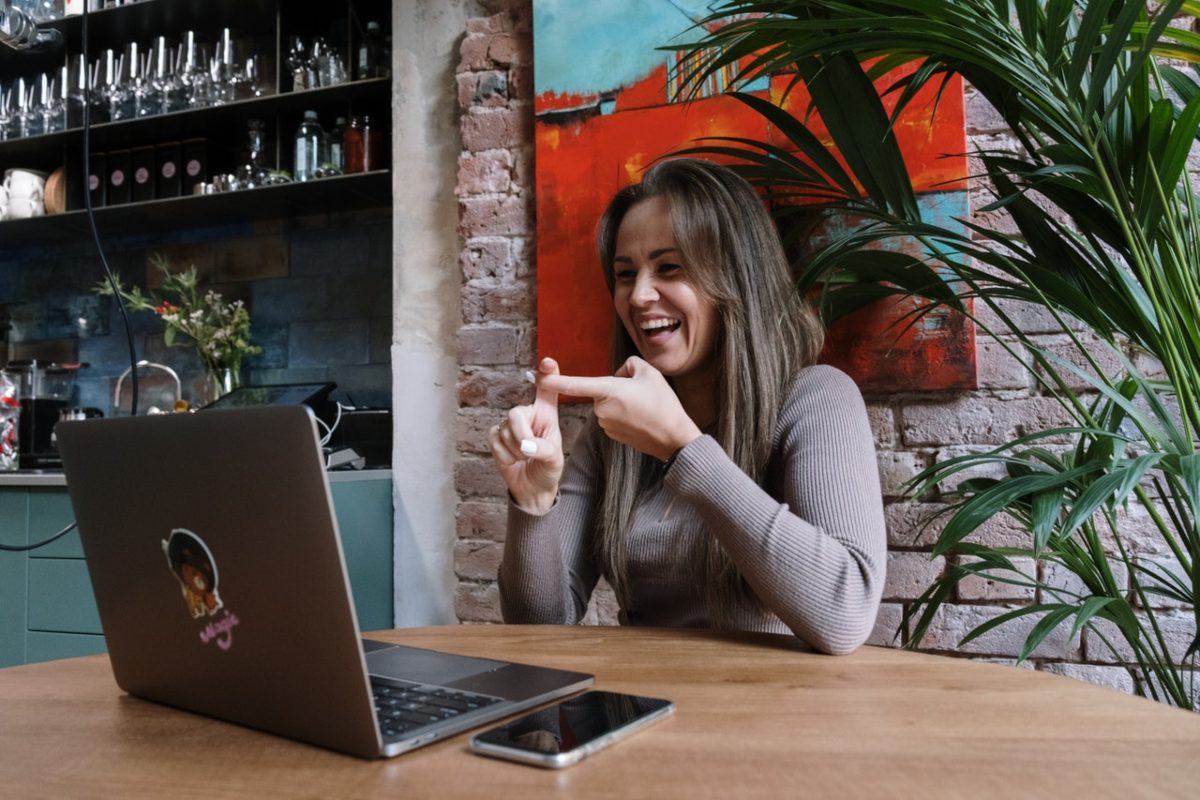 1. The web is becoming more accessible, but it's not in a rush
Since there's so much talk about it, one might think that most websites we visit these days are accessible. However, the truth is far grimmer than we would like.
The reports such as the one from WebAIM show us that the internet isn't as fun nor usable for people with disabilities as it is for the rest of us. Don't get us wrong — we're moving in the right direction, but we're taking our time.
According to the WebAIM report, at the beginning of 2021, 97.4% of website home pages didn't pass the WCAG 2 testing. A year before that, this number was 98.1%, so there isn't much improvement here. At this rate, we can't expect a fully accessible web until the 2070s.
On the other hand, more than 60% of the websites are now accessible to screen readers, a hefty 20% increase from 2020. That is good news, but if we dig a bit deeper, we get to the problem.
Big companies are more likely to be sued thanks to their big pockets, so they're putting more money into accessibility to ensure it doesn't happen. Clearly, they've got the budget for it, and they should be leading the pack.
However, smaller companies that may not have the funds to do it can also get sued, which leads us to the second trend on our list.
2. We'll see more website accessibility lawsuits
In the US, all websites must be ADA compliant. It's the law, and if your business website isn't accessible for people with disabilities, you might get sued because of it. In 2021, more than 4000 lawsuits were filed, and that's a 12.7% increase from the 3550 cases in 2020.
About 84% of companies say that they actively work on accessibility. In a way, it makes them a tad more protected.
However, the remaining 16% are painting targets on their backs. That said, know that you can get sued even if:
● You've already entered into a settlement agreement with another party
● You've got remediation efforts underway
Hence, until all your pages across websites and mobile apps are accessible, you can become a defendant in a lawsuit. Of course, you don't want this to happen, so we advise you to check and improve your ADA compliance as soon as possible.
3. Fewer websites will use accessibility overlays, plugins, and tools
According to accessibility overlay vendors, millions of web pages use their tools. These come with a hefty price tag, but you're thinking about the web accessibility benefits for your business, so you go for it. It's a logical train of thought, but reality paints a different picture.
Last year alone, more than 200 overlay customers were sued for lack of accessibility on their website. So, it's clear that their overlays didn't do the job they paid them to do.
As more and more settlement agreements and counterclaims roll in, people will start avoiding these plugins and tools. It will be one of the biggest website accessibility trends for 2022.
On top of that, the Department of Justice will carry on in 2022 with its renewed accessibility activity. The chances are that they'll be interested in sites containing COVID-related info or that deceive people with disabilities into paying more for their products or services.
4. WCAG 2.2 will become the new standard in the private sector
WCAG 2.2 is a working draft at the moment, but by the schedule, it must be complete by the end of June this year. When WCAG 2.1 became final, it only took a couple of months to become the standard. So, we can expect the same thing to happen once again.
Now, if you want to stay ahead of the curve, you may have already looked into what new criteria WCAG 2.2 will bring. One of the most difficult work is to implement is accessible authentication. It's the A-level criterion, and it means that you'll need to enable password-less login for your users.
Regarding government sector sales, we don't expect to see any upgrades from the WCAG 2.00 this year. This is a long process for them, and there will be many hearings and comment periods before they can accept it. These haven't started yet, so it's safe to say nothing will change for them in 2022.
5. Big companies will start working on WCAG 3.0
Although WCAG 2.2 isn't complete yet, the big names are ready for it, and they're already preparing for its successor. This step might seem premature for you, but the WCAG 3.0 will come with a couple of definite departures. The changes in color contrast measurement are what these companies are worried about.
With WCAG 2.2, the contrast is still measured through brute force and based on font size. On top of that, it doesn't matter what color the text is and what color the background is. According to the current version of the WCAG, color is color, which allows for some creative uses of trending fonts of 2022. 
However, with the 3.0 version, this will change. It takes into consideration that most people these days browse the web on their phones and that humans perceive the text differently depending on the color of the background. So, the update will fix the WCAG 2.x's basic approach to color, but it'll push many websites into the redesign. 
We're not saying you should start your re-branding campaign just yet, but if you plan on following website accessibility trends for 2022, you can start thinking about what it would take to bring your site up to date when the WCAG 3.0 rolls out.
Read Also:
Author Bio: Russell Conway is a web developer with a background in writing. Currently, he's working with WP Full Care on improving and maintaining WordPress sites all around the internet. When he isn't in front of his laptop coding, he loves to listen to vinyl records from the 70s and 80s.