Buy, hold, or sell?
WeWork stock appears like a mystery to you? Can't make trading decisions regarding WeWork stock? Don't worry, investors. We'll answer all these questions here.
Presenting to you an ultimate guide that will dissect the WeWork stock into digestible pieces, present authenticated facts and facilitate your decision-making process. Makes sense, right? So, does our research!
Hence, if you're interested to invest wisely, continue reading.  By the end of this read, you'll know exactly what to do when you see the WeWork stock symbol. Let's get started with the analysis.
Back to the basics: Fundamental analysis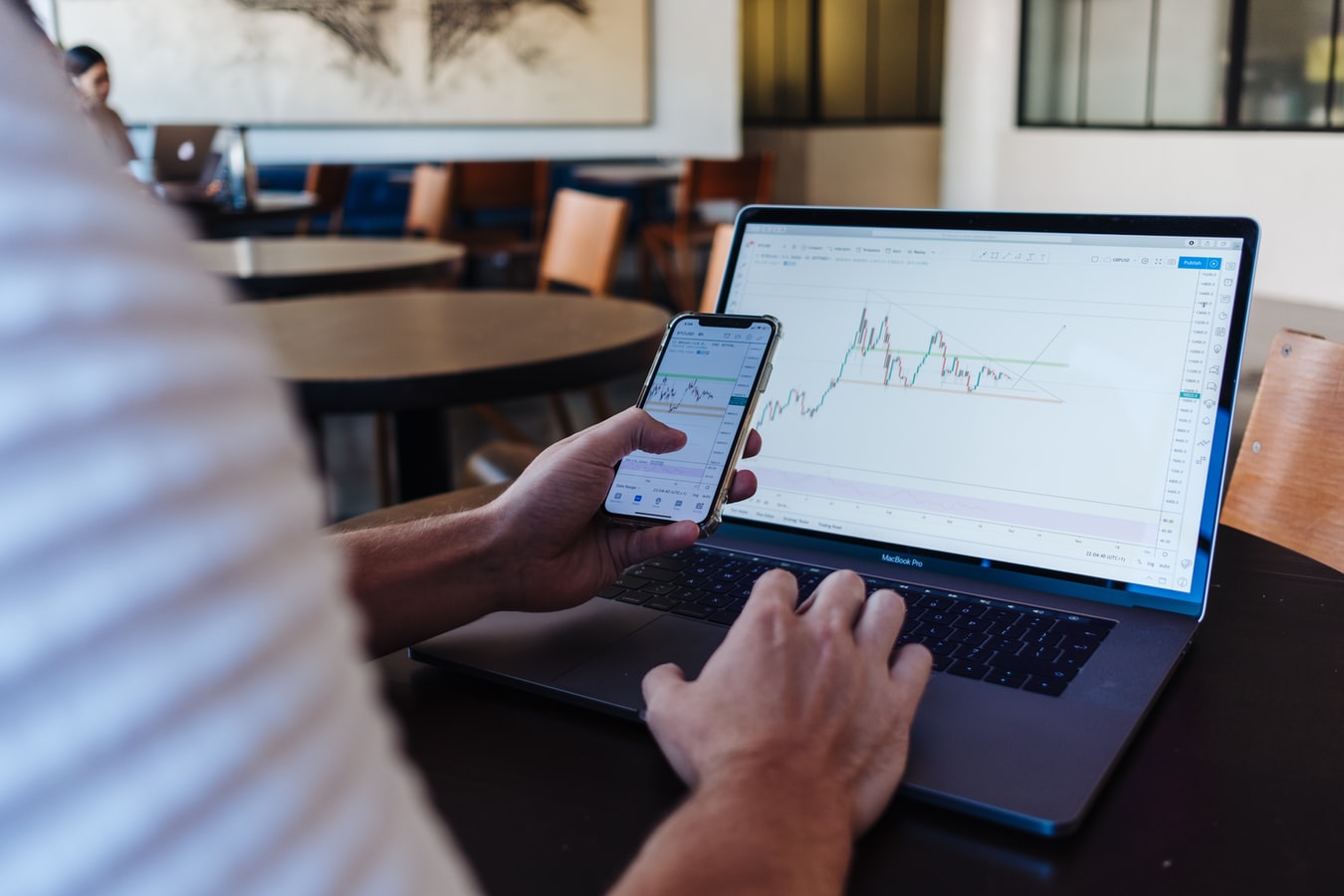 So, before you invest or liquidate investment in any stock, you must know what the corresponding company does. That's the investors' biggest power against herd behavior. Now, gear up as we take you through the business model of WeWork.
As you know, WeWork is a renowned company operating in the real estate sector. Adam Neumann and Miguel McKelvey came together and laid its foundation in 2010. For a decade, the business has been provisioning workspaces for clients.
You may ask who are these clients? Who are the actual drivers behind the WeWork stock price? These are young entrepreneurs, freelancers, student led startups and other small business owners. Basically, anyone and everyone who is looking for a productive workspace without investing in one.
Looking at the bigger picture: Industry analysis
Investors interested in the real estate sector closely look at the WeWork stock. And rightly so! The real estate market has just bounced back, and the fluctuations have got our heads spinning.
But WeWork stock is your savior in such circumstances. With the growing demand for brick and mortar workspaces, WeWork stock ticker has been soaring high. Woot woot!
Consequently, WeWork has been growing leaps and bounds. It now operates in 846 locations in 123 cities spread over 37 countries. With all this good name in the industry, WeWork is building its own community of co-workers collaborating over meals and projects.
Core of the core: Intrinsic value
But hold your horses, before you get carried away by the WeWork stock chart, let us point the actual value drivers, if any. If you've the WeWork stock in your portfolio already, we've bad news for you.
As you might know from basic finance theories, a firm's intrinsic value is the present value of its funds from operations. Apparently, there's no such fund from operations in case of Pure real estates like We Work. Scott Galloway has told the unsaid truth: the market capitalization of thirty billion is merely a hoax.
Is that a disappointment for you? If yes, then the entire real estate sector might be a disappointment for you. All these property businesses rent out spaces to each other. Hence, your seemingly unrelated property stock might also be indirectly connected to WeWork.
Pushing the limits: Sensitivity analysis
Like all investors, you might want to know about how'd WeWork save you on a rainy day. After all, recession-proof is the recent buzz word. For this very reason, let's try and gauge the WeWork stock value in a gloomy period.
There's a bit of bad news here too! WeWork's business model has failed to prove itself recession-proof. Sadly, it's all hype and fluff.
And the current pandemic has only enforced this argument. Consumers can easily give up their need for office space and telecommute to work. Who'd drive twenty minutes to work when they have a work desk in reach of twenty steps! Would you ever, eh?
What's in it for you? Certainty is a dream
To deter all your above-mentioned complains, WeWork has done a bit. Let's now take you to WeGrow and WeLive. WeGrow is a school while WeLive is a chain of furnished abodes available on rent. Diversification? There you have it!
But does that make you buy WeWork stock? That should definitely make you get into the customers' list. Why? Because you get the flexibility to terminate the rent agreement and walk away as and when you want.
That's good news for a customer. But for an investor, this is bad news again. You don't want your asset's value to fall every now and then, right?
How's 2020 been treating WEWK? Technical analysis
Keeping it short, the WeWork stock has been dipping and dipping! That shouldn't surprise you though. The stock nosedived right after its Initial Public offering in October 2019.
Then the pandemic struck shareholders have been meeting and reviewing performance, virtually of course. But no luck! The only way out has been a bailout by SoftBank Group Corp.
Sigh. Word about WeWork's bad governance and silly ambitions have spread in the market like wildfire. With work-from-home trending, the space-as-a-service approach seems to be overvalued to the brim. Market correction is expected.
Show me the money: Dividend payout
No matter how greedy this sounds, investors like you deserve the returns. The capital gains of WeWork have been good enough. That's probably why investors have let go of the dividends for so long.
And that's what you can expect to happen for the years ahead as well? Why? Because, WeWork's rentals have stop coming in. Despite that, the outflows won't stop!
Most of the space portfolio has been leased out for offering. And those long-term lease contracts can't be terminated now. So, WeWork is expected to be in a credit crunch as clients downscale business operations further.
Final word
Finally, it's time for you to hear it loud and clear what we've been trying to communicate more subtly throughout this read. Major shareholders like Softbank are worried as tables are turning against WeWork. As cherry on the top, the firm has also got into a regulatory probe.
Amongst all this, Softbank has injected around five billion dollars to keep WeWork breathing. It's okay if you feel that's just another short-lived attempt to save the company from the disgraceful death. Sigh.
All in all, we have only one piece of advice for you. If you're not looking for a lot of adventure, sell!
Read Also:
Author: Sobiya