There's no arguing that email marketing is very effective. Still, it can be a real challenge to ensure that your emails arrive and are opened. It's even more difficult to get readers to answer your call to action.
What's the biggest roadblock? That's simple. It's volume. People are inundated with marketing emails. So, they route them to spam or the 'promotions' folder, or they simply swipe them away without opening them.
If you want your email marketing efforts to gain traction, you'll have to stand out in a good way. You can start by composing better emails.
8 Steps to Write a Standout Marketing Email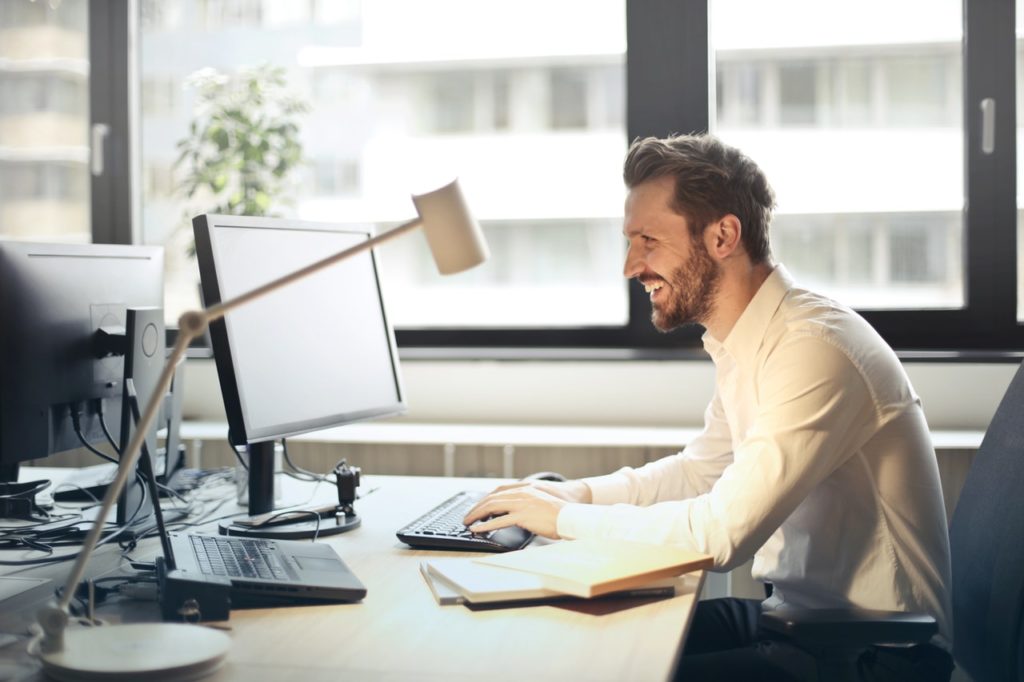 1. Write Compelling Subject Lines
Your subject line is the first thing the recipient sees and will influence whether or not they open your email or swipe it away. To get the best results, keep subject lines short. Seven words or less is a good word count. Focus on your value proposition, not on features or other details.
For example, imagine you own a heating and cooling service. You want to send out an email promoting your winterization service. This service includes inspecting the customer's furnace, replacing the filter, and conducting a safety check. That's great, but none of these details should go in your subject line. Instead, focus on the benefit: 'A Warm Comfortable House All Winter Long'.
2. Write-Web Friendly Email Copy
If you write your own web copy or blog content, you'll have a pretty easy time with this. If not, you'll need to learn how to structure your emails so they are easy to read from a computer screen. More importantly, you'll want to be sure they can be easily read from a smartphone.
Web friendly copy uses:
Short sentences and paragraphs
Lots of white space
Bullet points and numbered lists
Subheadings
3. Send Your Emails to The Right People
Personalization is key. It's no longer a nice 'bonus'. Your audience expects it. What's the best way to personalize your marketing emails? No, it isn't using the customer's name. In fact, that can be a bit creepy. It's simply sending people emails with information and offers that are relevant to them.
It's imperative that you create detailed customer profiles, and then target those personas with emails that were composed just for them. Once you know who you're addressing, writing great email copy becomes that much easier.
4. Write Emails That People Want to Read
No, you aren't writing a novel. In fact, the most effective emails are written in a casual, conversational tone. Still, the quality of your writing matters, and if your emails are a pleasure to read, that's even better. A good marketing email should:
Use power words to evoke emotion
Be free of spelling and grammar mistakes
Make compelling points by using analogies
If you don't have experience in this area, you might consider bringing in some professional help. Check out a few reviews so you can find the best editing service.
5. Create a Sense of Familiarity
Forget about generic email addresses like 'customer_support', 'sales', or 'Noreply'. Instead, give customers the name of a person they can contact. Then, give them a face and bio to go along with that. Readers are much more receptive if they know the person contacting them.
6. Be Consistent
When a customer reads your marketing email, that's just one stop on the customer journey. From there they may go to your website to learn more about your company, jump to a landing page to learn more about a special offer, or head off to read some of your product descriptions.
As they continue their customer journey, it's very important that you ensure that everything is cohesive. For example, if you send an email touting your next sales event, then the landing page you link in that email should contain the same offers, same phrasing, even the same visual elements.
7. Bank on Popular Topics
If you decide to go with an email newsletter, you can earn more opens and click-throughs simply by covering topics that are relevant to your target audience. To stay on top of what's meaningful to your audience you can:
Use BuzzSumo or other tools to learn what's trending for your competitors
Pay attention to conversations on social media
Set up Google Alerts for topics relevant to your industry
Query your customer support tickets for common questions and concerns
If your subscribers know they can count on you for emails that address their interests and concerns, your open rates will increase accordingly.
8. Avoid Spammy Techniques
This may seem obvious, but it's something marketers do more often than they realize. In an effort to generate enthusiasm or compel people to click, they include things in their emails that raise red flags with readers. These include:
Overusing exclamation points!!!!
All CAPS
Exaggerations And Overstatements
The last one happens quite frequently. In fact, you've probably been targeted with this technique more than once. You get an email that promises you will save thousands of dollars, get something for free, or cure any number of ailments.
Then you read further, and there's a catch. The thousands of dollars in savings is a pie in the sky figure that won't apply to you or most other people. The freebie obligates you to sign a long term agreement. The cure-all isn't proven in any way. Before you try to hook readers with a bold claim, ask these questions:
Is it accurate?
Is it provable?
Does it apply to the vast majority of my readers?
Final Thoughts: Close With a Great Call to Action
Always end your emails with a powerful call to action. Decide on a primary action you want your readers to take, then write copy that leads them to that call of action. Then, make your CTA button prominent.
Author's Bio: Daniela McVicker is a passionate digital marketer. Daniela is interested in everything related to SEO and blogging. She collaborates with Trustmypaper and Topessaywriting where she shares her experience and helps marketers make their name in the online world.