Searching for a job is difficult especially if you are looking forward to landing your first job or if you have no college degree. Employers are reluctant to hire trainees with no job experience or degree but how can people develop skills and gain experience if no one hires them? It almost seems like there are no high paying entry level jobs available for beginners and for those people who have no university degree but that is not entirely true.
There are actually a lot of high paying entry level jobs that require no prior experience or college degree. Employers understand that in most cases even the university degree graduates lack the skills required for most jobs.
That is why some employers prefer to hire hard-working people on apprenticeship and other training jobs. These jobs usually have extensive growth potential once you get into them. Moreover, they pay well too.
Now the question is how to find such highest paying entry level jobs? Well, all you need is good research skills and some effort and you'll find such jobs on Google. But in case you don't want to waste your time looking up jobs and then put effort into confirming that they are legit; you are in the right place.
I will be listing 20 Best High Paying Entry Level Jobs that also offer above-average promotion potential and require no previous experience. So let's start without further ado.
20 Best High Paying Entry Level Jobs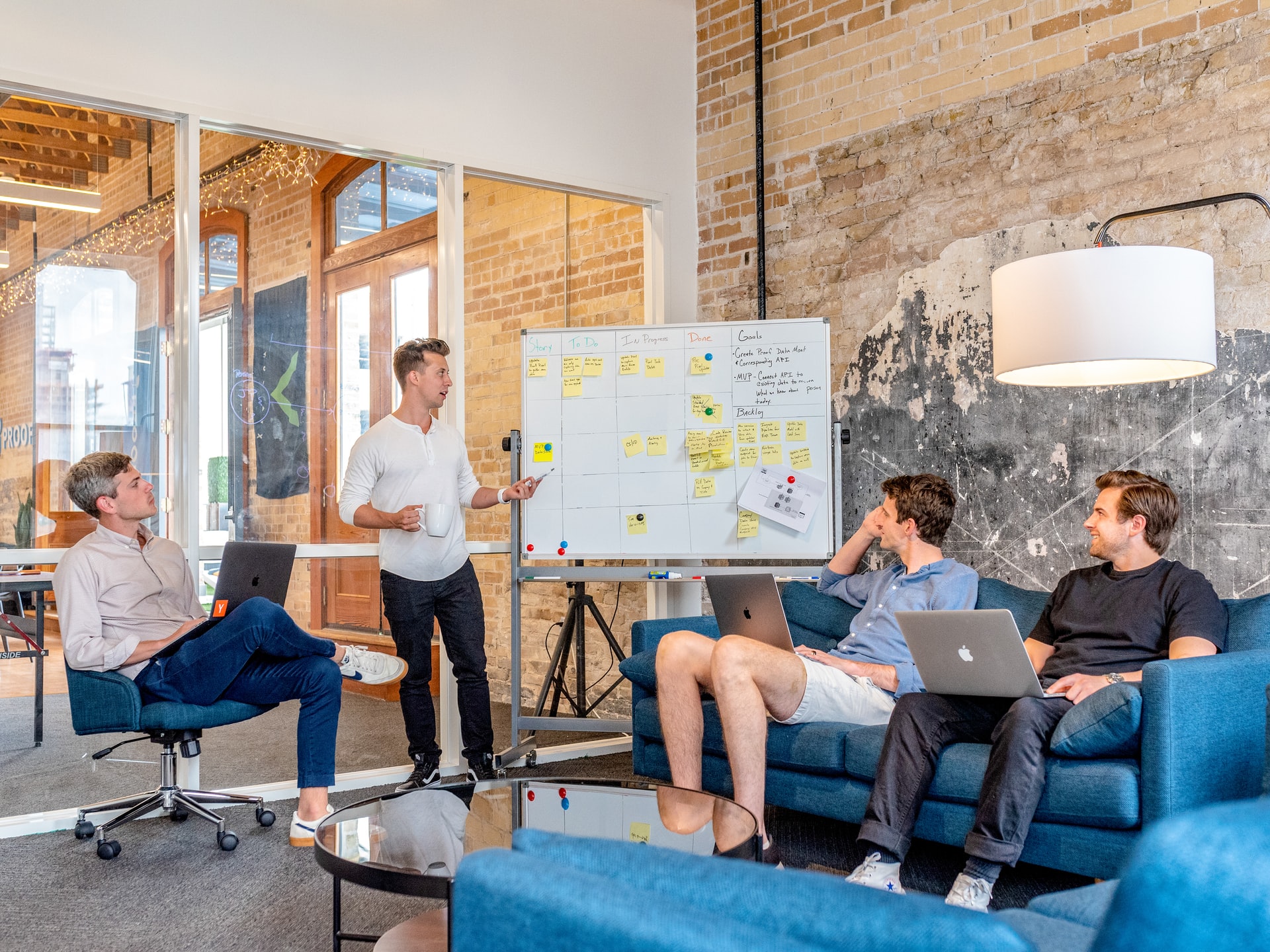 1. Real Estate Agent
The real estate agent even at the entry-level that can earn 100k yes, 100K!. No bachelor's degree is required to become a real Estate Agent. However, you'll need to do an apprenticeship or take job training initially.
The Median salary of a real estate agent is $50, 730 but they can earn anywhere between $23,000 to $178,000 based upon their abilities. A Real Estate Agent also gets commission out of every sale so if you are good at convincing people then this is the career for you.
Read:
2. Elevator Installer
Elevator installer earn about 80,000-85,000 per year. They get paid generously because elevator installers work in dangerous conditions and they are required to do at least a 4-year apprenticeship however no formal education is required to start the apprenticeship.
3. Sales Representative
It is one of the best entry-level jobs of 2021. The median salary of a sales representative is $60,000-$65,000. However, if you are a skilled salesperson you can even earn six figures per year since sales representatives also get the commission.
4. Claim Adjuster
Claim Adjuster is one of the highest paying jobs. They earn on average $64,990 annually however if you are good at it you might end up earning $90,000 or more per annum. No college degree is required to become a claim adjuster.
Claim Adjusters are required to manage the claims related to property damage and health injuries. They investigate the claims and decide whether a claim is legit or not.
5. Solar Photovoltaic Installer
Solar energy is the future and hence the demand for Solar Photovoltaic installers is expected to be increased by 50% in the next ten years.  It's a job that pays well without a degree.
The Median Salary of a Solar Photovoltaic installer is $44,890 but again installer can earn about $41,500 to $63,000, Moreover, the solar employees are happy to train newbies so landing this job is not hard at all.
6. Pest Control Worker
You'll only need a few months of the job training to become a pest control worker. A pest control worker earns between $40,000 to $50,000 a year.
However keep in mind that you'll be required to spray pesticides in people's basements, closets, and other filthy places. So if the thought of this makes you uncomfortable then this is not the job for you.
7. Taxi Driver
You can become a taxi driver for companies like Uber etc if you have a clean driving record and a driving license. Taxi Driver is one of the highest paying entry-level jobs that require no degree. The Median Salary of a Taxi Driver is $25,000 per annum however experienced people earn more.
8. Flight Attendant
A flight attendant can earn on average about $56,000-60,000 per year. Plus, no formal education is required to land this job. However, you'll be required to take three to six weeks of on the job training.
9. Office Administer Assistants
Offices hire Office Administer Assistants for various kinds of different works. No college degree is required however assistants are usually trained to do the office work.
Their pay depends upon the work assistants are required to do but on average they earn $39000-$43000 annually.
10. Masons
The Median Salary of Mason is $45,000. Their salary is high as compared to other construction workers because they go through rigorous apprenticeship and training to become skilled.
11. Commercial Truck Driver
If you have a commercial driver's license and can remain on the road for days then this is the job for you. It is also a high paying entry level jobs. Commercial Truck Driver earns about $45,000-50,000 per annum.
12. Roofer
Roofers do manual labor i.e. they construct roofs. Since this job involves physical labor hence the employers usually aren't concerned about educational background and even experience.
If you are willing to learn on the job and can tolerate heights then this is the job for you. The Median Salary of a Roofer is $42,000-45,000 per annum
13. Floor Installer
Floor installer earn about $40,000-$43,000 on average. Depending upon the situation novice might have to train for a few weeks to 4 years but that pay rate is worth the effort.
14. Oil & Gas Field Roustabout
Oil & Gas Field Roustabout maintain and repair mechanical and hydraulic equipment that are used to extract oil and gas.
This job does not require any bachelor's degree but the newbies would be required to take on the job training. Oil & Gas Field Roustabout earns about $38000-$42,000 per annum.
15. Landscaper (Grounds Maintenance Worker)
Landscapers tend to grounds and make sure they are attractive and in proper order. Just a week of on-job training is enough for most Landscaper posts.
However, some more skill might be required for more professional posts i.e. golf course management. They earn about $30,000 to $33,000.
16. Customer Service Representative
You don't need a degree to become a Customer Service Representative however the company would require to take training sessions first to learn about company policies etc. On average a Customer Service Representative makes about $30,000-$33000 per year.
17. Construction Laborers
Construction Labor is perfect for those who love doing outdoor work. No formal education is needed for this job but proper training is required. The workers earn about $35,000-$38,000 annually.
18. Delivery Driver
Delivery Driving can prove to be lucrative. Nowadays, people just prefer to stay home and order food hence the delivery drivers are in demand. Delivery Driver can make about $25,000-$30,000 per annum.
19. Security Guard
If you have a clean criminal record and you are physically fit then you can become a security guard. On average a guard earns about $29,000-$33,000 per year.
20. Restaurant Server
A restaurant server earns about $22,000 (including tips) and this job has 6% growth potential. Plus you just need a few days of on the job training to become a server. The tips also help the servers in earning a substantial amount of money.
Wrapping Up
Now you are familiar with the 20 best High Paying Entry Level Jobs. They'll pay you well and you do not necessarily need a degree and even experience to get these jobs.
Remember eagerness to learn and honest work are the most important requirements. I hope you found your dream entry-level job in this list. Good luck.
You May Like To Read:
Author: Mehak Sohail