Are you looking for business opportunities in Brazil in 2020? Good choice!
The country is currently ranked 109th among 190 economies in the ease of doing business, suggested by the latest data gathered by the World Bank. This means that it moved from the previous 125th position to 109th, which demonstrates the success of the recent reforms undertaken by the local government.
In fact, the World Bank report showed that the country implemented the most reforms in Latin America, with most important ones being digital certificates for import, online system for opening companies, improved access to credit, and electronic system for managing power supply.
Michel Temer, Brazil's president, has also repeatedly emphasized the government's commitment to improving the business environment in the country, especially for small and medium-sized companies.
Sounds like a good time to look for business opportunities in Brazil, and it is. In this article, let's see what some of the best ones can give you.
6 Business Opportunities in Brazil in 2020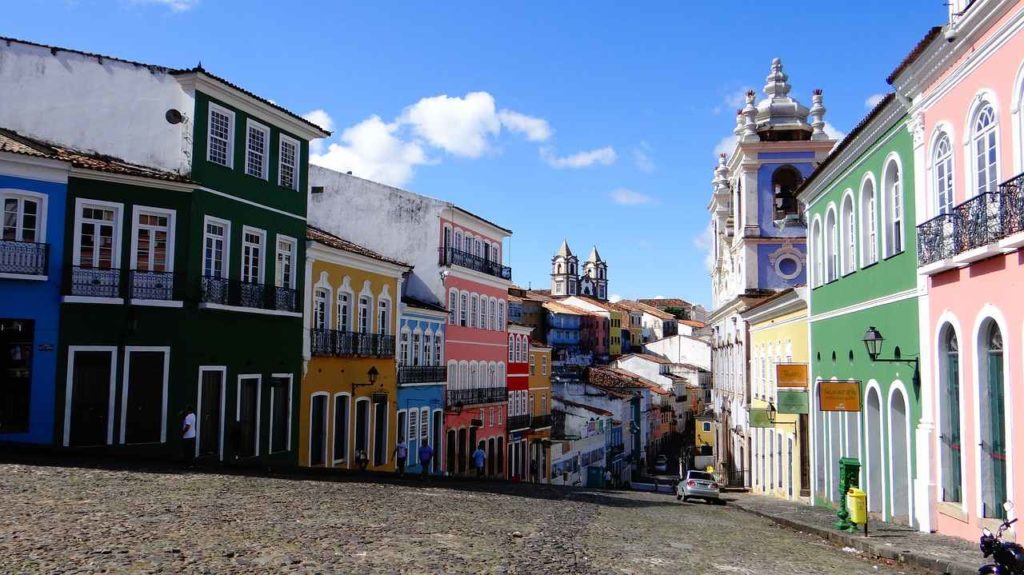 1. Freelance Business
Freelance isn't exactly a business, but you should definitely consider it because it provides maximum freedom to work on other projects; moreover, if you get good at this, you'll be able to start your own online freelance agency.
The number of freelancers around the world is growing rapidly, and Brazil is no exception. According to Renan Thompson, a freelancer and a contributor at Bestessaytips, many companies in the country prefer to hire independent workers – freelancers, that is – instead of hiring a registered employee to minimize their tax spending. So, you can create a profile on such popular websites as Upwork and People per Hour to become an independent worker as well.
Given that international payment platforms such as PayPal and Payoneer work in Brazil, you'll have no problems withdrawing your earnings without significant fees.
The most popular freelance jobs at the moment are web development and design, translation, writing, research, digital marketing, and others, so if you have some experience in these areas, feel free to try freelancing.
Read: How to Start Freelancing?
2. A Language School
With more and more international businesses appearing in Brazil, the demand for workers speaking French, Chinese, Spanish, and, of course, English. "
"Starting a language school can be an excellent business idea to help people get better jobs both in Brazil and abroad, so chances are high that your school will have a lot of clients," says Gareth Emerson, a recruiter of English speakers from Essayontime.
Since Brazilians don't generally speak English and other foreign languages, just imagine the business opportunity that you'll have when you set up a language school. Although there are no official statistics, this British Council report claims that only 5 percent of the population knows how to speak English.
3. Cosmetics & Personal Care Company
Brazil is among the world's top five producers of cosmetics and personal care products with an enormous market. All market reports and research papers on the cosmetics market prove that this business is booming in the country.
For example, according to Statista, revenue in this market amounts to $31,023m in 2018, and it's predicted that it'll grow by at least 1.2 percent annually. The largest segment here is skin care with a market volume of $11,428 million in 2018.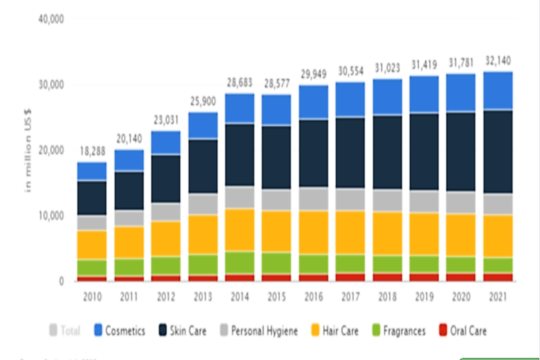 Revenue in the Brazilian Cosmetics & Personal Care market. Source: Statista
So, consider joining this market by setting up a cosmetics salon. Since the market is poised for continuous growth thanks to both domestic and international demand for Brazilian-made products, taking advantage of this opportunity makes a perfect sense.
4. A Craft Beer Shop
"Brazilians are huge beer lovers, so the relatively recent introduction of mass quality craft beer on the country's market was a success," says Marina Agassiz, a market researcher and a blogger from Assignmenthelper.
Indeed, the craft beer segment is rapidly gaining its share on the beer market, so starting a craft beer shop business could be a great idea.
According to the latest data from Statista, the share of the craft beer segment in Brazil was just 0.7 percent, but it's predicted that it'll grow to 9 percent in 2022. Clearly, more craft beer businesses will be established in the next years, so being among them could actually be an excellent opportunity to earn significant revenue.
5. Luggage Delivery
Brazil is a well-known tourist destination, with millions of people visiting its sunny beaches and stunning cities every year. It's always a good time to invest in the country's booming tourism sector, and one of the best opportunities that don't require a lot of investments is luggage delivery.
Since flying to Brazil can mean a long flight for many, chances are that a lot of tourists won't feel like carrying their luggage. So, you can make some good money by offering to make sure that this is not a problem for them.
6. Water Purification Services
The recent "Brazil Water Purifiers Market Forecast & Opportunities, 2020" report by Research and Markets suggest that the country's water purifier's market is growing steadily and is driven by a number factors, including increasing urbanization and water consumption and rising health awareness.
Since the market is projected to grow through 2020, staring a water purification services business could be a great idea. Low price and maintenance costs of the purifiers mean that you don't have to have a large budget to start this business, too.
Time to do Business
Brazil is a good destination for business, and the available opportunities aren't limited to the ones described above. However, we tried to bring you the ideas that don't require a lot of investments, so you can start them easier. Hopefully this list has inspired you to become an entrepreneur.
Read Also:
Author Bio: Tom Jager