Cash flow can be difficult for any business to balance. A study conducted by Experian found that the average U.S. small business owner possesses around $195,000 in debt. While debt in itself can be healthy, cash flow takes a beating when debt is too high or sales are too low. A recent survey found that 30% of small businesses are currently losing money year over year while an additional 30% are only breaking even.
The last thing any business owner wants to do is run his or her company into the ground. There are many ways to cut costs when money is tight. However, most cost-cutting techniques reduce quality and detriment sales. Thankfully there are changes owners can make to reduce costs without sacrificing quality.
7 Ways to Cut Costs Without Reducing Quality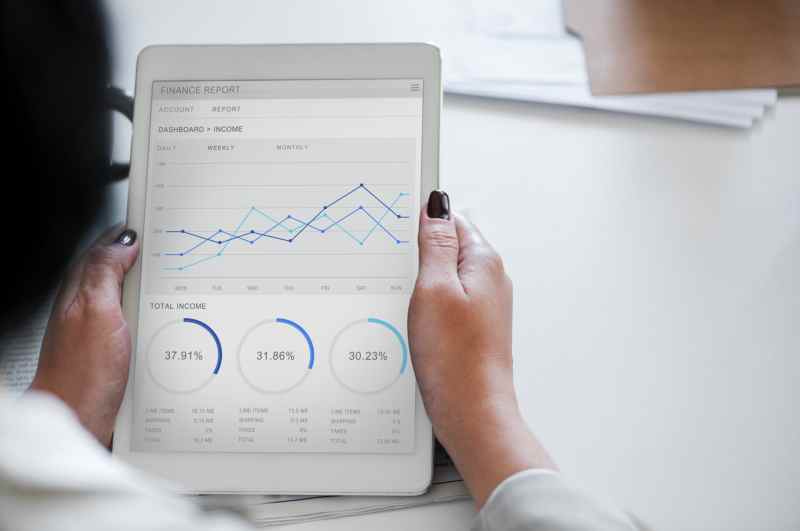 1) Implement A Virtual Receptionist
Is your phone constantly ringing throughout the day? You may be tempted to hire a full-time administrative assistant to handle the workload. However, you can reduce your administrative costs by over half when you outsource the work to a virtual receptionist. You can pay as low as $50 a month and actually receive more value than you would hiring an on-site receptionist.
Virtual receptionists are staffed to handle calls 24/7, which means you'll never suffer a loss of business from a missed call. You can even invest in packages that will handle all of your online chats. Pricing is largely dependent on the volume of calls and messages you receive, but the expense will always remain less than the costs tied to a full-time staff member.
Also Read: 101 Tasks You Can Outsource To Virtual Assistant To Grow Your Business
2) Evaluate Your Insurance
Depending on the size of your small business, you may not have much to evaluate in terms of insurance. Businesses could be paying into liability insurance, property insurance, workers' compensation insurance, business auto insurance, etc.
If you haven't recently, it's worth reviewing your insurance and shopping around for quotes. You may find cheaper rates without reducing coverage. In certain cases, you may even conclude that you can reduce coverage and still meet your needs. Altering providers or coverage levels is an easy way to reduce costs without impacting quality.
2) Becoming An Expert Instead Of Hiring Them
Experts are never cheap and that's for a good reason. Experts come packaged with years of experience, knowledge, and an established process. An expert can help to mitigate your workload and improve internal functions. However, the costs may not always justify the benefits.
If you have the bandwidth, you can significantly reduce costs by learning to handle business aspects that aren't currently in your wheelhouse. For instance, learning to build your own website could save you anywhere from $5,000-8,000. Learning to maintain your own accounting records could save you $50-300 a month.
There are a number of online learning sites such as Udemy and Lynda that offer extensive libraries with a plethora of topics ranging from finance to graphic design. While Udemy and Lynda cost money, there are free resources such as Coursera.
Becoming an expert on important business functions is worth it for owners that have additional time. Those operating a business on a packed schedule may not benefit from taking on additional responsibilities.
In cases where time is tight, taking on more work can reduce output quality and also creates scalability challenges. For owners with a packed schedule, the best route to take is to find individuals who can get the work done at a low cost.
3) Build A Freelance Team
Freelancers are a great resource for getting work done on a tight budget. Unlike working with agencies or companies, freelancers often don't have the same level of overhead expenses and can therefore perform the same work for a reduced price.
For many aspects, hiring a freelancer also makes more sense than hiring a full-time employee. If you don't have enough work for a full-time role it makes more sense to contract the work out on a need-basis. Plus, you don't have to pay into benefits such as retirement or health insurance.
Of course, there are potential downside to working with freelance talent. The turnaround times can be slower than work performed by in-house staff and the quality of work varies. Thankfully, freelance platforms like UpWork and Thumbtack offer rating systems to weed out the good freelancers from the bad ones. If you plan, hire, and manage properly, working with freelancers will be no problem.
4) Negotiate With Vendors
Every business has at least one vendor. Even if your small business is extremely small, you're still paying for internet service at the very minimum. Vendors are typically willing to work with loyal customers.
If you've been working with the same provider for years, you may have the power to negotiate lower service or product costs. The key is to negotiate reduced bills without reducing the quantity or quality of goods and services you're currently receiving.
6) Build A Barter Network
If negotiating lower costs with vendors still breaks the budget, you could always try offering a bartering system. There are a number of things you could offer in exchange for products or services.
If you don't feel like giving up inventory, you could always offer up your time and skills. You could perform free consulting or offer up some other form of service work.
The drawback to building a barter network is that you are giving up time in place of money. Like taking on additional business tasks, bartering doesn't make sense for business owners who are strapped for time. A tight schedule will only lead to a reduction in business performance. Bartering only works if you have time to spare.
7) Consider A CRMs
It might seem counter intuitive to spend money when trying to save money. However, investing in a CRM (Customer Relationship Management) is an investment that usually pays off. Instances where invoices are lost or misplaced occurs with greater frequency than you'd imagine. A CRM can flag lost invoices for immediate chasing, so that you can collect on outstanding account balances.
Marketing is an important function in every business, but too many businesses funnel money into campaigns that yield little results. When cash is tight, it's crucial that every dollar spent on marketing is being put towards activities that are eventually going to generate sales.
A CRM will help you evaluate your campaigns to determine how effective they are. Most CRM tools average anywhere from $50-100 per user a month, but you can find options for as low as $10 per user a month. That's a small price to pay when the tool could save you over $100 in wasted ad spend.
Keeping finances in check is a difficult task. Maintaining a healthy budget begins with a thorough analysis of expenses. From there you can determine if any of the cost cutting methods above make sense for your business and implement accordingly.
Author Bio: Michael Benson is the founder of A Bankruptcy Law Firm, LLC. Michael helps St. Louis individuals develop stronger money management skills and eliminate debt.