Coronavirus has upended businesses within a few months. Social distancing and quarantines have shifted almost every business to the digital landscape. This is the reason why we can see a drastic increase in remote working. Though helpful in maintaining the routine business activities, remote working brings along a heavy risk of cyber-attacks.
Software like Zoom, Microsoft Teams, Slack, Skype and other productivity tools are commonly used for working from home. Among them, Zoom is the most widely used tool even though it has a high probability of being hacked. Yes, the tool is not end-to-end encrypted, which makes it highly vulnerable for cyber-attacks.
It is alarming to know that cyber criminals are making the most of this time. They are busy finding out new tactics to hack our devices, accounts, and data. Though most of us are working from home these days, we should be vigilant while using our private as well as business information.
One mistake can take down the whole business in minutes. For instance, if our business account gets hacked, we will lose valuable financial information besides bearing the hefty financial loss. Similarly, the risk of losing private pictures, banking information, and other useful data is also high.
We cannot stop working from home. However, we can equip our devices with multiple cyber security strategies for working safely. Let us learn how to do it:
5 Best Cyber Security Tips While For Working From Home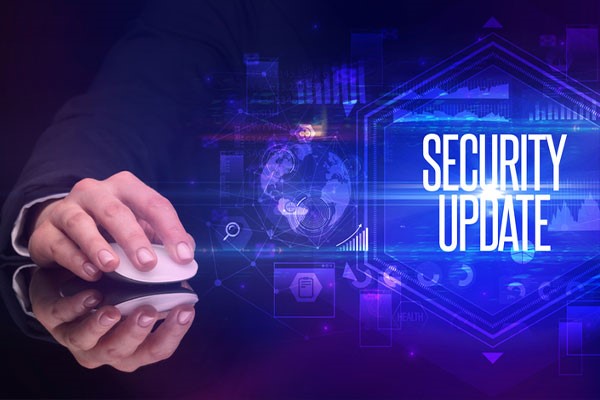 1. Keep Your Antivirus Updated
You will be shocked to know that 32% of Americans have experienced cyber-attacks during the coronavirus pandemic. Therefore, you should be hyper vigilant regarding cybersecurity. One way to do so is to keep your antivirus software up to date.
At times, we are so busy with the work that we keep on postponing the updates. This risk can cause some serious disruption to our computers. Many antivirus software updates themselves automatically. However, we should always keep our eyes on it.
Additionally, do not fall for phishing emails. Always verify the email before providing any sensitive information. Are you aware of the audio mimicry tactic used these days? The audio message asking for your financial information, may not be from your boss. Thus, clear all your doubts whenever you feel something suspicious.
Do not think that the software update will slow down your computer. This is a great misconception among people. Give priority to the software update. You can also go for Microsoft Defender and Bit defender for the best security against cyber-attacks.
Whether you are using the computer of your employer or the one at your home, antivirus software is essential. Once you have good antivirus software, protection against malware is guaranteed.
2. No Compromise on Encryption
Remote working makes it mandatory to encrypt the network because of the public network. When you are using the corporate network, you are in a safer mode. However, working safely from the home network is also possible.
Are you aware of the common weakness that makes us the prey of hackers? This is the default password of our WiFi.
Many of us do not bother to change this password. Hackers find it easy to take this route of hacking your system. Once they get successful in finding out the right password, they get control over everything that you have sent using the router.
Never make this mistake. Always change the default password and keep it critical. All you need to do is to encrypt the WiFi. Go to the WiFi configuration page, now check the network security settings option, > WEP/WPA 2 > put a critical passphrase, and your network is now fully secured.
Apart from these things, you also need to use high-quality hardware for data protection. For instance, use the best coaxial cable for the wireless network for the ideal protection of your data.
Bonus Tips:
Use strong passwords that contain symbols and numbers along with alphabets
Renaming the SSID of the router
Selecting a specified limit of the router
Selecting https/SSL encryption for the digital tools
3. Employee Training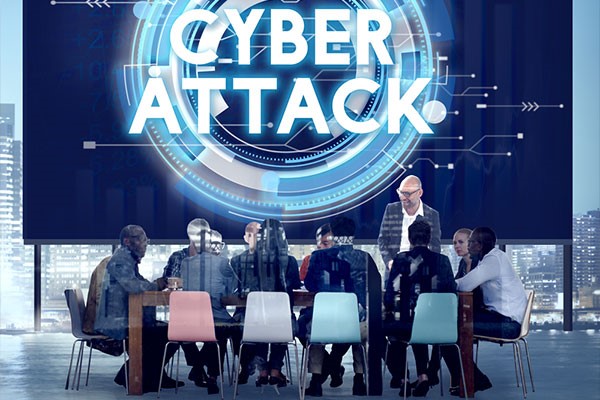 Many of us are new to remote working. Though it comes with a bundle of benefits, it also has several pitfalls. We need to educate ourselves and our team members to ensure a secure working environment.
Most data breaches are the result of human error. Getting trapped by scams, leaking passwords, and inappropriate software handling are common. Thus, companies need to train their employees on cyber security.
A brief training on the best use of antivirus software, security against data theft, and safe use of digital tools can go a long way in securing your company against cyber criminals.
During the quarantine, companies can use YouTube channels and online forums for learning about data encryption, network security, and antivirus software, and so on.
Similarly, getting trained to keep a backup of files is a plus point. If you have a team of remote workers, you can conduct an online session to train your employees about the best security measures.
Tip:
The safest option is using the cloud. However, you can also save your important files in a USB drive or a hard drive.
Cloud is free for the initial storage, so it is the best option for home-based small businesses. Dropbox, Google Drive, and Microsoft One Drive are some ideal options for the cloud.
4. Using Safe Devices and Authorized Access
There is no use of taking all other precautionary measures if your devices are not safe. Since you are working from home, you are at high-risk.
If you are an employee, ask the employer to provide you a secure device. However, if you are your own boss, make a one-time investment of buying the best devices for security.
Provide secure devices to your team members, especially if your data is highly sensitive. Competitors might also come into action and try to hack your useful information. Don't let them get successful in their plans. Use all layers of security and work in peace.
Tip:
Tie one tip with a knot that the best antivirus software, along with a Firewall, is mandatory protection against cyber-attacks.
Now, if you have a small team of workers, give authorized access to everyone. Be sure that they have strong passwords that are a mix of characters, symbols, numbers, and letters.
You can also put an additional layer of protection through face recognition. If the passwords are strong, hackers will get a tough time gaining access to your information. You can also use password manager tools, which several businesses are using these days.
5. Do Not Overshare
When you are working from home, you must have been sharing your screen with your teammates. We often get so involved in our work that we do not worry about what extra stuff we are sharing.
Be always careful in what you are sharing and what needs to be hidden. Close all the extra windows and show only the relevant content. We do not know how someone can mishandle our information. Use all the tools for sharing information with ease but keep the precautionary measures in mind.
Whenever you are starting an online meeting, always close all the unnecessary tabs or limit the screen from the screen –sharing option. Though it might seem awkward, but it is essential to stay protected.
Secondly, do not share the password of your WiFi router with anyone other than your family or trusted friends. Sharing your password with a lot of people cancels the purpose of a password, as it may fall into the wrong hands!
Conclusion
Remote working is not going to end; it will only bloom further in the future. Make the most of this digital shift, but keep all the precautionary measures in mind.
Cyber-criminals have equipped their strategies with more powerful tools. So, you should also take appropriate actions. Use the best antivirus software, keep your passwords strong, encrypt your network, and go for the best hardware. Last but not least, always check twice when in doubt.
Useful Resources:
Author Bio: Arslan Hassan is an electrical engineer with a passion for writing, designing, and anything tech-related. His educational background in the technical field has given him the edge to write on many topics. He occasionally writes blog articles for Shireen Inc.