A sales pitch is an art which has drastically transformed in recent times. The buyer of today has more access to information than ever before and is educated about your services.
Business to Business (B2B) sales is tough. Unlike Business to Consumer sales where you're selling your products and services to novice users, B2B audience is generally industry experts. These people might also happen to know about your business domain inside out.
For effectively targeting, selling your services and closing B2B deals, you'll need a killer presentation pitch. Where bad presentations turn an opportunity stone-cold, engaging presentations can help you close more deals.
The key to creating a successful Business to Business (B2B) presentation is to adopt a customer-focused approach during the sales pitch. At some point, we all have sat through terrible sales presentations having too much text, irrelevant content and next to no visualization.
A poor presentation not only bores the audience but also discourages them from sales. To woo your audience you'd need a well-executed, data-driven and customer-oriented presentation.
Your Business to Business (B2B) presentation should be persuasive enough and should convince people why they need your products or services. Out of the box slide deck templates can help you achieve just that.
Let's dive into a detailed 4-step guide for creating out of the box B2B sales presentations which can effectively seal the deal in your next meeting:
4 Effective Tips For B2B Sales Presentation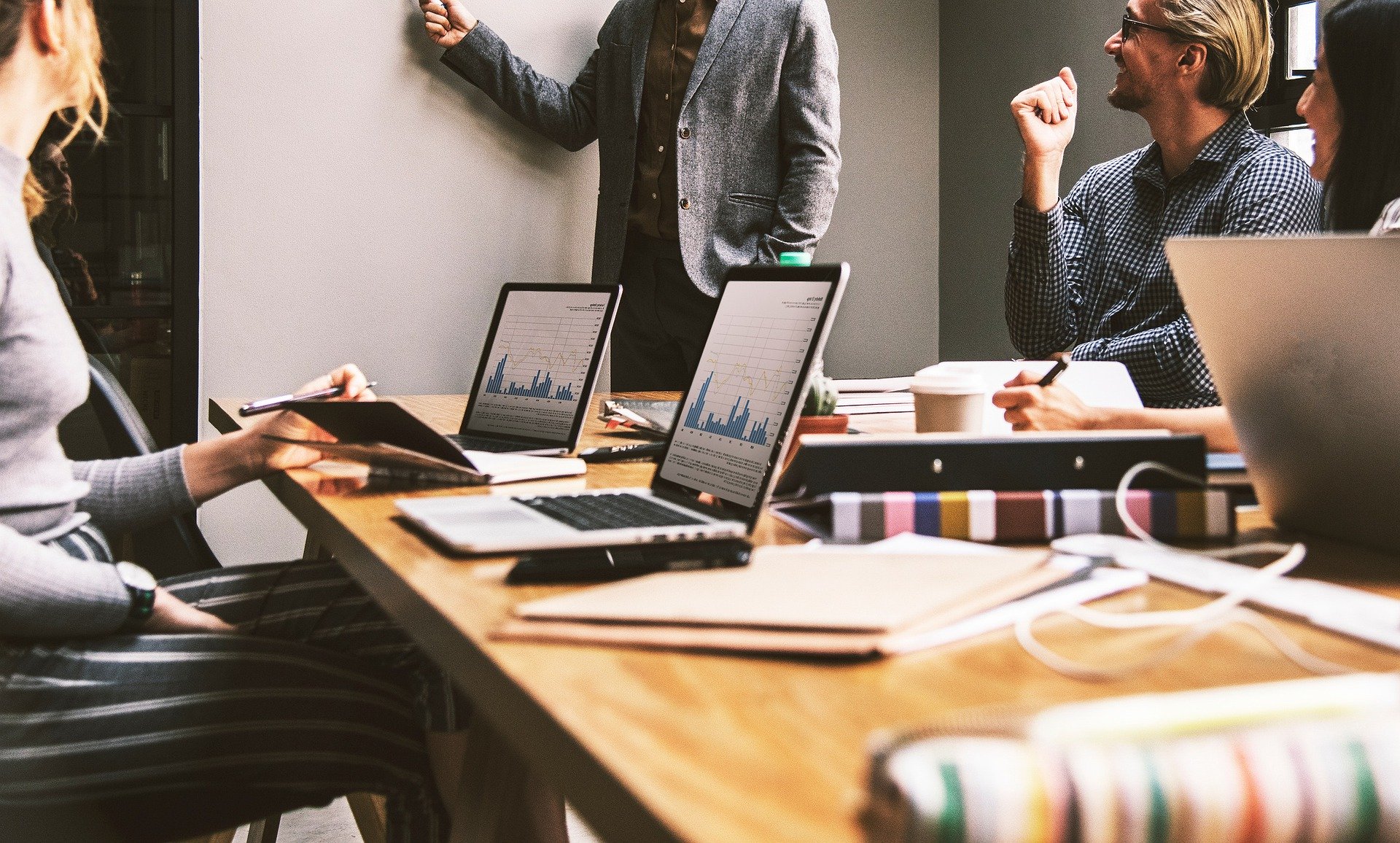 Who Are You Pitching To?
Before you gather a bunch of slides and start creating a presentation, you should draft an outline for your Business to Business (B2B) sales presentation. The outline will help you prioritise, order the content and save a huge amount of time.
Since it'll serve as a roadmap for your pitch, you'll stay focused while creating the presentation. Start your outline by researching a bit about your potential customers. You should ask questions such as:
Who are the customers?
What's their brand identity?
Also what product are they currently using?
What solution would be suitable for them?
What are their brand values?
Once you answer these questions, you'll be able to imagine and outline the big picture. It is only then you can determine what's in it for your audience. Companies look for products and solutions that contribute to their growth on a long-term basis.
Ask yourself how your service will help them 10 years down the road. Successful B2B presentations can make people realize how investing in your product is investing in their success.
Priority Should Be Personalization
Once you have got the outline ready with you, it's time to create slides which revolve around your message and the big picture.
Your Business to Business (B2B) presentation should include a value proposition, background information about your company, products and services you offer and every other relevant information that might make a difference.
Since not everybody has a knack for corporate design, using readymade slide deck templates can be a game-changer for your sales presentation goals. SlideModel.com provides some of the most amazing B2B sales templates which can make your presentation visually appealing.
You can include and edit infographics, graphs, charts, statistics, pictures and videos. The templates help you keep your presentation short since you'll be featuring less text and more attractive visuals. The goal is to keep slides simple, clutter-free and attractive, all at the same time.
Always remember that you should be the focus of their attention and not the slides. Your presentation is there to support your claims and not vice-versa. When your audience believes that you actually understand their problem, they are more likely to hear your solutions and actively participate.
Ready to use slide decks are 100% editable and hence, you can attune your presentation according to your audience.
Provide Research
Supporting your slides with internal and external research can help you establish authority and presentation integrity. Generally, research is an amalgamation of several keys and hundreds of values.
You should break down the industry information in digestible pieces. You can leverage charts, graphs and infographics to transform raw analytical data into engaging stats. Always remember that your stakeholders are counting on the return on investment (ROI).
Presenting your research clearly and concisely in tabular, graphical form can help your audience deduce conclusions. It is only then they can compare-contrast between data and decide whether to come aboard with your product or not. No one wants a business investment which doesn't forecast sales.
With your Business to Business (B2B) sales pitch, the roadmap should be crystal clear. You should be ready to talk about how your customers' companies will gain market share, make more money, reduce costs and increase productivity, sales at the same time.
Visualize the solution
Now it's time to picture the solution for your potential customer. Your slides should depict what life will look like if they come onboard and purchase your product. The visualization is responsible for showcasing how your core solutions can help your customer meet short and long term challenges.
Visuals boost the effectiveness of sales presentation manifolds. You need to tailor your sales pitch with regards to the particular needs of the audience. An overview of your value prop should be clearly visible.
If you successfully offer personalized selling experience at scale with your presentations, your sales team can outperform the competitors. Your slides should complement the sales pitch without taking the prime focus from you.
Wrapping Up
As a matter of fact, the human brain processes visuals much faster than ordinary text, including infographics, charts, videos and graphs can be a win-win for your Business to Business (B2B) sales goals. You should leverage the power of storytelling.
One of the hardest parts of any sales pitch is to keep the audience engaged. Storytelling elements can elevate your presentation and transform it for good. Stories appeal to emotions while providing context.
You can also pitch-in success stories through storytelling. Your customer will listen more carefully to you if you can simulate the journey to success. People will appeal to the creative, emotional and engaging side of your pitch. You should leverage data analysis to back your points.
You May Like To Read:
Author: Kenny Garcia