If you own a fashion business and are focusing to boost your sales, the best marketing strategy is Catalogs!!!
It will attract certain types of customers and merchandise categories. It will also bring sales for your business as it enhances the visual shopping experience. Catalogs prove to be more eye catching and trustworthy to the customers than online shopping sites and e-commerce sites.
But before starting with catalog marketing we need to understand the following to improve the buyer's experience with catalogs.
Catalogs are Dead! Who Says?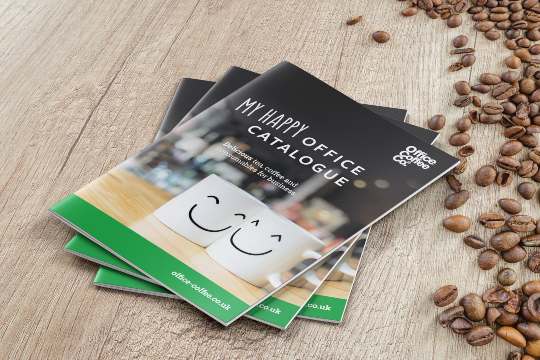 Most of the brands now consider Digital catalog as a medium to publish their products to their customers.
For an eCommerce product catalog, we quite often see a message 'the color & design may vary', but when it comes to print media, we can be rest assured of the design & color that is printed.
'There's usually a spike on the website when print catalogs are delivered' says Lois Geller.
Business owners strongly believe that print has the tendency to drive more sales than digital. When it comes to our personal choice, we often buy when we see a beautifully printed catalog than seeing it on a website.
Business Brand Identity

Catalog circulation & it's success completely depends on Who You Are, your Brand Identity. The more popular you are, the more successful, you can get at Catalog Marketing. But if you are a newbie, you need to be mindful of the following factors:
Name of the catalog, mostly business name in order to improve brand awareness
Theme of the catalog
Design & Layout
Size of the print catalog
Choice of graphics
Feel & texture of the catalog
Remember, your catalog speaks a lot about your brand.
Who Are Your Customers?
Finalize your mailing list
The first question to ask yourself while starting with catalog marketing should be who your buyers will be and what are they looking for.
What are their likes and dislikes? Once we get answers to these questions we can start with designing the catalogs.
We also need to be clear about the places where we will distribute the catalogs. Therefore catalog circulation management should be a planned activity for better results.
Niche Catalog is the New Market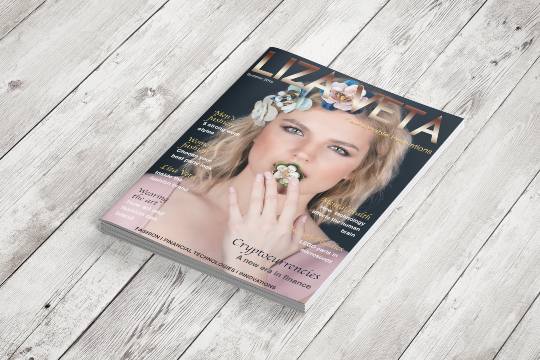 Traditional business catalogs would talk about numerous titles targeting a wider audience. However as our audience is getting more and more selective of what they want to read, business marketers are adapting to these changes.
Most of the business owners are therefore drifting towards niche catalog with viable business models that take advantage of a more selective consumer base.
Plan the monetary funds for the Production and Distribution of Catalog.
We also need to focus not only on the user behaviour, but we need to plan the quality, quantity and distribution strategy for Catalog circulation. Mailer list to be created based on the intent of the users.
List may include user type/ products or categories purchased, users preferences etc. Once the number of users is finalized, the next step will be to identify the budget and modes of distributing the catalogs.
As printing & circulating catalogs are expensive, some businesses prefer to keep them at the store for the store visitors.
Orvis fishing catalog, first established in 1856, is one of the oldest circulating catalogs in the U.S. Therefore catalog marketing can be effective, if done rightly.
Survey to increase your sales
Once the basic metrics for catalog circulation are identified, we need to forecast an approximate sales revenue that can be generated from potential buyers.
It is very important to have an estimate of profit and sales we will be going to generate from the catalog marketing.
We can carry out a survey of our clients and buyers and the market for which we will be carrying out the catalog marketing campaign. E.g. If we are doing catalog marketing for the fashion world we need to carry out a survey of the buyers, the sellers, distributors and the top fashion influencer's.
After the results of the survey, we plan accordingly and then can design our catalog. The survey helps to develop a sales forecast for the orders and business we are going to generate after starting the catalog marketing. This will help us to analyze the cost and the profit from the catalog campaign.
Surveys also help users to understand the needs and likes of our customers thus giving them a better user experience from our designs. This will increase the sales as customers will purchase what is shown to them if it meets their choice.
Review management to improve sales.
Catalog marketing is a continuous process. Once we are done with the first round of the catalog distribution we can ask for customer reviews and feedbacks. Based on the feedback we can make changes for future campaigns.
From the feedback, we get we can make changes to the design, product, category displayed etc. This will help to increase the sales as customers will be attracted to relevant information & choices.
Along with the customer feedback, few other metrics that can give a better insight are:
Average reponse rate
Average order value
Total spend on catalog marketing
Minimum customer acquisition cost
Seasonal impact
A YoY data can help us identify the performance of our catalog campaign.
Thus, catalog marketing if planned and strategized properly can help to improve your sales and enhance your customer's shopping experience.
Author bio: Adam Smith is a marketing director at Mixam who loves to motivate entrepreneurs and startup holders. He writes for magazines and blogs on topics pertaining to leadership and success. While not at work, he is either on vacation or binge-watching series on Netflix