Within the past decade, the importance of IT in day-to-day activities has increased considerably. Be it work or gaming or shopping or entertainment, the online world is now an integral part of our lives.
Needless to say, many businesses have moved to the internet to capitalize on the ever-growing online consumer base and digital marketing techniques.
Be it big or small, every business today needs a sound tech support to weave its way through the nitty gritties of modern e-commerce.
Running a successful business is hard work as it is, but imagine if you also have to take care of cyber security, and software updates, and data management! It simply isn't feasible.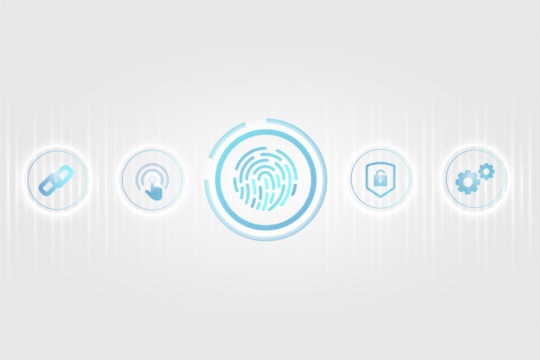 Thus, it always helps to have a team of experts from an IT support company to take care of all your IT needs. Not only will such support help keep your systems updated, but proper IT services can boost your business and increase sales.
Here's looking at the different ways in which an enhanced IT support from an IT Consultancy can help scale your business.
1# Cyber Security
Cyber threats are a serious issue and the threat gets worse by the day. Having a fully-equipped security system, including antivirus software, firewalls, email and internet security, is essential to secure your business against risky security breaches.
Proper cyber security helps create data backups, prevent security access and saves your firm from financial losses.
It can also protect your organisation from the almost irreparable damage that cyber attacks can do to your brand image and reputation.
2# Database Management
With the growing amount of organisations and companies across the world, there is ever-growing data. For any firm to function seamlessly, organised data management is a must. IT support companies can help you build robust, efficient data storage and retrieval systems.
Secure databases ensure that all sensitive information like client files, employee details, sales proposals etc. remain confidential.
Even when it comes to maintaining cloud-based database systems, your team of IT experts can guide you through the process and set up a secure, confidential, easy-to-access cloud backup for your company. 
3# 24*7 Customer Service
Effective customer support can go miles in boosting your business. Having a team of experts to communicate with clients, works wonders.
They can deal with customer grievances, provide tech support, and explain the workings of all products and services.
As they are already trained in dealing with people, you needn't spend any extra resources for training your staff. A great round-the-clock customer service also ensures loyal customers and increased sales, along with building brand value.
4# Online Presence
In the virtual world, the only way to make a mark is to have a veritable online presence. If you're not on the internet, you're almost non-existent, no matter how good your product is. Your online competitors will always have an edge as their reach is wider.
As such, having some online presence, be it through a website, e-commerce platform, social media pages and posts, or blogs is vital.
Contact any service provider of IT support in St Albans and they'll come up with suitable packages to mark your brand presence in the virtual world.
Good digital marketing will not just help generate customers but will also allow you to showcase your products and services, and stay in touch with the latest trends.
5# Brand Marketing
With advanced digital marketing techniques and pay-per-click advertising, you can steadily build your brand with a sound IT support team.
Attractive offers, contests, and free giveaways are some of the marketing techniques you could use to generate a sense of brand loyalty, and in turn, garner sales.
In a constantly growing competitive market, having your brand can certainly set you apart and take you places.
6# Decision Making And Problem-Solving
A successful business is all about making good, sensible decisions at the right time. There are several algorithms and modelling software that can generate viable business models for you and help you in detailed analysis to enable you to take a guided decision.
Not just this, when it comes to problem-solving, or glitches in any computer system, having an in-house, on-site IT team is priceless.No more wasting precious time in figuring out potential problems, or paying exorbitant amounts every time a slight malfunction occurs.
Your round-the-clock IT service experts can tackle any untoward glitches, and get your systems up and running without any significant loss of data. A sound decision making and problem-solving system will truly help in scaling your business.
7# Business Monitoring
Even after you've set up your systems, monitoring your business is incredibly important too. While you're concentrating on scaling your business, there needs to be someone monitoring, managing, and updating your systems.
Regular software checks, security updates, and data backups are necessary for every company to thrive. An IT Consultancy can help you stay abreast with all the changing trends and developments in the world of technology, can perform timely upgrades, and ensure that your system is equipped with the best.
All in all, IT can work wonders for your business. With the right kind of tech support package, your small business could well be on the way to becoming a robust, booming venture rising with leaps and bounds.
Another advantage of having an IT team assist you at your workplace is that they can also train your staff in basic technology related know-hows.
For example, it would be much safer and beneficial if your staff knew the right protocols required to perform basic system updates; Or if they knew not to click on suspicious-looking emails, or not to leave sensitive data lying around. An IT team could help you set up VPNs (Virtual Private Networks) at your workplace to create a safer environment.
Final Words
You could implement effective access control using RFID tags, and biometric authentication. With IT at your disposal, you could transform various aspects of your business simultaneously, be it sales, marketing, branding, security, and data management among others.
And you could have them all functioning seamlessly to bring together the comprehensive, sustainable, and scalable growth of your company.
Author Bio: David has held positions as Operations Director and Head of IT in legal and professional firms for more than 10 years. He is a Director and co-owner of Amazing Support, a Microsoft Silver & Cyber Essentials accredited specialist Managed IT Support and Cyber Security Company. David actively helps SME businesses receive better Managed IT Support and Cyber Security Services in the London and Hertfordshire areas.