The field of marketing is an exciting place to be a part of. When it comes to fostering and growing a business, being part of the marketing team can feel as if you're on the front lines of internal growth operations.
But, whether as a new freelancer or a recent college graduate, getting your foot in the door to become part of a marketing team can feel incredibly difficult—there are a lot of candidates moving through the marketing space, and it can be hard to stand out.
As a young marketer, you should set aside time to learn, craft, and hone the necessary skills to make your presence known within the field of marketing.
7 Must-Having Marketing skills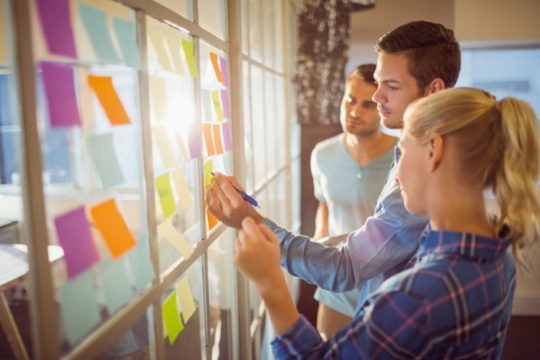 Here are some of the best skills you can begin mastering to impress any interviewers you might meet in the near future.
1# Content or Copy Writing
Basic writing skills can go a long way. No matter your particular field of interest, you will greatly benefit from learning the basics of copy and content writing. Although some people use them interchangeably, they are different modes of writing.
Think of them like prose and poetry: Content tends to be longer and more narrative-driven, wherein you, the writer, can explore a topic and discuss it ad nauseum, providing readers with an overall understanding of a topic; copywriting is short, snappy, and emotional, playing with words and structure to convey a brand's ethos and messaging as simply as possible.
You'll be sure to impress almost anyone if you can receive a topic, quickly read it over, and then write an article describing said topic in a clear and effective way.
Storytelling still goes a long way and there's still no replacement for the type of emotion and care that a writer can imbue into a piece of writing.
2# Visual Editing
Whether it's a video or picture, you will greatly benefit from having a background in basic visual editing. Even if you think it's not worth learning unless you plan on becoming an expert, there is much to be said about having some editing literacy.
Knowing your way around Adobe Premiere or Photoshop can go a long way. You'll never know when someone needs an image or video cut or edited with a short turnaround time. Even if it's not part of your described prescription, you can prove your worth by helping wherever possible.
Whether it's an Adobe Creative Cloud app or an Apple-based product like Final Cut, you can expand your list of skills and provide worth to potential employers around you.
3# Social Media Management
Nowadays, it is imperative to have experience with social media. Instagram, Twitter, Facebook, LinkedIn—it's important you understand how each of these platforms works and how content is best curated for each.
Social media management is a bit more complicated than running your own social media profiles, as it requires a good deal of backend knowledge, from analytics to social media advertising, but having a deep knowledge of the platform can be a great benefit to any marketing team.
If you understand the type of content that works best on Instagram or the best voice for Twitter, you can help a marketing team craft their content for each audience, giving them a flair that might otherwise overlook.
4# Search Engine Optimization
Marketers need to understand the recent SEO changes. It is critical to learn how to write copy to satisfy a searcher's intent. Most marketers hand off SEO and don't really learn the art of writing good copy and optimizing it for search.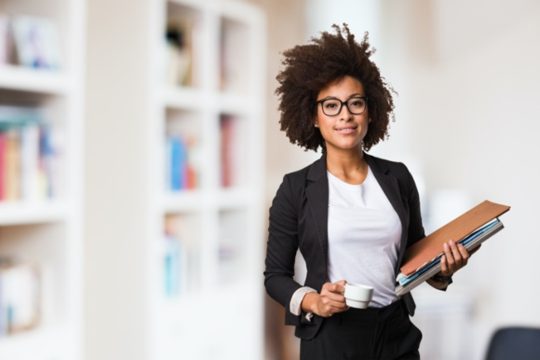 Publicists, in particular, need to understand this to provide more value to clients. If your web copy isn't optimized, it isn't satisfying Google and Google rules all.
5# Affiliate Marketing
Often known as partnered content, affiliate marketing is the process through which brands entice customers to act as partners that refer their own digital followers over to the brand's website.
You've probably seen this before on Instagram, wherein an influencer is sharing their experience with a product and telling their followers to check it out.
If you understand the basics of affiliate marketing, you can effectively help a company understand the importance of converting influencers into brand affiliates.
Moreover, if you can acquaint yourself with an affiliate marketing software, you can further entice a marketing team to explore the implementation of an affiliate marketing plan.
6# Content Scheduling
Although vague, there's a benefit to being able to aptly schedule content on a regimented timeline.
Whether it's understanding and managing your own schedule or being able to oversee the schedules of others, there's a strength in being able to effectively produce content with various moving parts.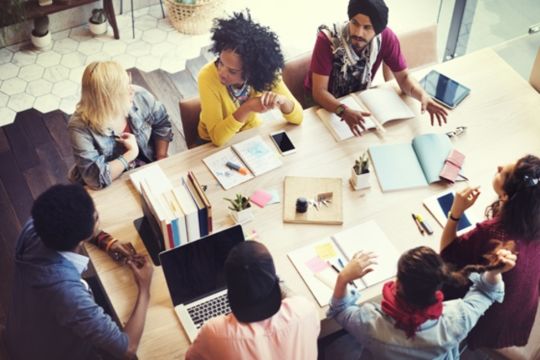 Showing others you can handle stress and produce results is a great way to deliver a positive impression of yourself.
7# Understanding an Audience
If there is anything you want to do to stand out from the crowd, it's being able to effectively communicate with audiences en masse.
Marketing is about reaching one or more core audiences, where you can take a brand to market and speak directly to consumers you want to entice to become customers.
Part of reaching an audience requires an open mind, and, through this, you need to be open to experimenting with the way you communicate with others.
Just because you're comfortable speaking or writing in one way doesn't mean that's the only way you should ever present yourself; truthfully, you should make efforts to communicate in ways that are more comfortable with others.
Beyond just understanding what an audience wants, you need to be able to talk to them about it. If you can speak to them on an emotional, personal level, you can effectively tell them why they need a specific brand in their life.
In the End
There's no way to be a perfect marketer; marketing has many moving parts, and there are many different roles that numerous people have great expertise in—but if you can become acquainted with the many facets of marketing, you can get yourself in the door to begin working with others, starting off on the right foot toward a prosperous career.
Read Also:
Author Bio: Nick is a digital strategist with over twelve years' experience in planning and executing marketing plans for B2C/B2B brands. Currently, he's the Marketing Manager for Refersion, the advanced affiliate marketing platform that helps brands manage, track, and grow their affiliate network.