Digital marketing has grown beyond the control of a single person or even a team of professionals. The only way to plan and administer a comprehensive marketing strategy is to use automation tools and let the smart machines do the dirty work on your behalf.
Almost 50% of companies are now using marketing automation platforms, while 63% of those teams are outperforming their direct competitors.
Another study shows that marketing automation drives a 14.5% increase in sales productivity and a 12.2% reduction in marketing overhead. These are not the only benefits as you can also use the system to:
Minimize operational costs

Boost the average deal size

Set your agents free from repetitive work

Generate verified leads only

Grow revenue long-term
The advantages of marketing automation are evident, but it's not easy to choose the right product for your organization because the Internet is filled with hundreds of more or less similar platforms.
Our job is to help you minimize the number of options, so keep reading to learn about the best marketing automation software in 2020.
9 Best Marketing Automation Software of 2020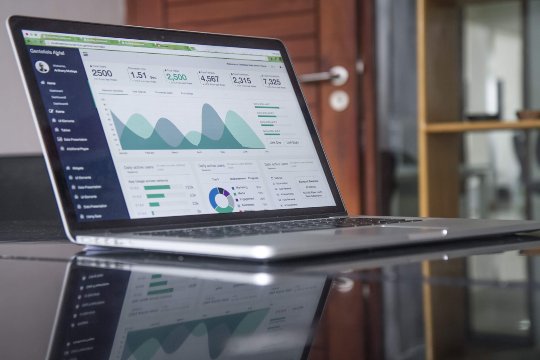 1# HubSpot Marketing
HubSpot Marketing is a complex automation tool developed as part of a larger customer relationship management platform.
It's an all-around provider of marketing essentials that perfectly fits everything from small-sized teams to enterprise-level organizations.
HubSpot Marketing enables users to accumulate information, analyze data, prepare promo activities, and execute campaigns in a matter of hours. It allows you to build and improve websites, publish attractive content, and drive traffic to your landing pages.
The best thing about HubSpot Marketing is that you can use the basic features free of charge, but we bet you'll opt for a paid plan as soon as you realize its benefits. 
2# Zoho Campaigns
If your strategy depends on email marketing, then we strongly encourage you to test Zoho Campaigns. It's a goal-driven email automation tool with a wide range of beautiful templates designed for all sorts of different industries.
Jake Gardner, a digital marketer at uk.bestessays.com and RushEssay, believes that Zoho Campaigns have the simplest interface: "The platform makes it easy to customize and rearrange email templates, so you can tailor campaigns in a way that corresponds with your business goals."
3# Active Campaign
Active Campaign is a marketing automation platform that takes care of the entire consumer journey, thus allowing you to turn leads into full-time customers and full-time customers into repeat buyers. Active Campaign divides the workflow into four categories:
Awareness and intent

Nurture and educate

Convert and close

Support and growth
It's a strategic approach that covers every single aspect of modern marketing. You can try the Lite package for $9 a month, but we suggest taking the Plus plan for $49 a month.
4# Marketo
If you are supervising a large team of marketing professionals, then Marketo might as well be the most appropriate solution for you. The platform is not suitable for small businesses, but it does miracles for enterprise-level organizations.
What makes this tool so special? Well, it is the sheer number of functions combined with the top-notch quality of services. With Marketo, you'll get the following features:
Lead management

Consumer and customer base marketing

Mobile advertising

Revenue attribution

Account-based marketing
5# Sendinblue
Contrary to Marketo, Sendinblue makes a precious marketing toolbox for businesses of all sizes. The system focuses on customer interactions, so you'll get to boost email, SMS, and live chat services simultaneously.
Of course, Sendinblue also offers a broad scope of personalization and CRM features. It comes in five different packages starting at $0 per month.
6# Drip
Online retail is one of the fastest-growing industries worldwide, which is why eCommerce stores need specialized marketing automation such as Drip. This software delivers superior audience insights and enables powerful consumer segmentation.
There are all sorts of other functions such as behavior tracking, email automation, chatbot support, simplified contact forms, and many more. You can try Drip for free and choose a paid package later.
7# Ontraport
Ontraport is an all-encompassing platform that brings together all the digital marketing features a business may need. That includes easy-to-set-up automation, CRM, email campaigns, SMS outreach, landing pages, and many more. 
Besides that, Ontraport has a complex reporting dashboard where you can analyze even the smallest details of your marketing activities.
It does take some time to get used to so many options, but rest assured it is a valuable resource for diligent entrepreneurs.
8# Keap
Keap (also known as Infusion Soft) has been one of the elite players in the marketing automation game since the early 2000s.
Although the platform contains all the marketing tools you might want to use, the truth is that Keap excels at automating follow-ups.
With this function at your disposal, you can:
Send fully personalized messages to your leads

Create reminders and notifications

Store and control all interactions with a given customer
9# Get Response
The last item on our list is Get Response, a simple but highly efficient marketing tool designed for marketers who don't require complex automation features.
You can use it for everything from landing page creation to upselling, but the platform achieves the best results in the email marketing domain. The basic package costs only $15 a month, so feel free to give it a try.
Conclusion
Marketing automation platforms have become a major business tool of our era, creating benefits such as cost reduction and long-term revenue growth.
However, the biggest challenge is how to distinguish between good and bad systems and find the one that suits your needs the most.
In this article, we discussed the nine most productive marketing automation tools in 2020. Have you ever used any of these platforms? Which one do you believe to be the best? Share your experiences in comments – we would love to see it!
Author bio: Kurt Walker is a digital marketer and a member of the top essay writing services called UK writers, Bestessaytips, and UK dissertation. Kurt's expert writing skills make him a superior analyst who can quickly create pages like the EduBirdie review. Kurt is the father of two kids and a passionate long-distance runner.