Delhi is an ideal to start a business. We've handpicked best small business ideas in Delhi which you can start with low investment.
Delhi is one of the biggest commercial centers of India with different industries including telecom, IT, tourism, banking, hotels, etc. Some other services including health, construction, community services, etc. also play a remarkable role in the economy of Delhi.
The city is indeed the hub of the fastest growing and the greatest retail industries of India; all these things give amazing business opportunities to the people who have good business plans to start in Delhi. Some of the best small business ideas in Delhi are as follows:
10 Profitable Small Business Ideas in Delhi 2020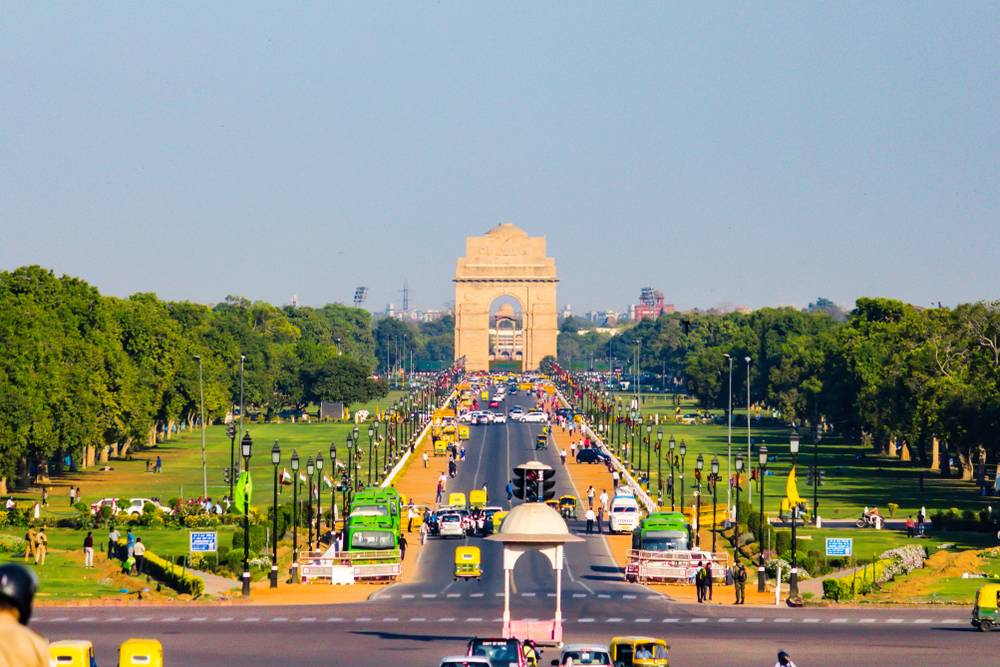 1. Party Planner Business
Delhi is such a place of India in which people love to throw parties at different events. Arranging parties is a fun business idea and there is a lot of potential in this idea.
Since, the people of Delhi love to enjoy these kinds of parties, so they are never reluctant to spend their money for enjoyment and having fun with their friends and colleagues. This business is considered to be one of the Delhi's most lucrative businesses these days.
2. Making a Coaching Center
According to a report recently published by the NSSO, there are greater than 700 million students who are enrolled in various tuition centers throughout the different cities of the entire India.
There is still more need for the coaching centers, so it is one of the smart businesses to open such a center in Delhi. Although it takes some time to establish your coaching center, but once it gets established, you would surely be satisfied by your profits. However, you have to be patient in the beginning.
3. Selling handmade gifts and bakery items
This can be one of the great business ideas for housewives in Delhi. The skilled women and girls can easily start a business of selling home-made gifts, birthday cards and much more.
Along with this, they can also provide the bakery services. In fact they can provide complete packages for delivering cakes, cupcakes, birthday present and greeting cards on different occasions. You just have to be a bit creative for running this kind of business.
Once your business gets a bit famous, you would start getting orders on daily basis. You just have to do some marketing of your business on social media and some other platforms.
4. Providing Translation Services
Many people visit India from different countries for tourism, business and some other purposes. Being in India, you would definitely know 2-3 local languages of the country.
Along with that, if you are good at English and/or some other international languages, then it is a wonderful idea to start your business of providing translation services. It is one of the best business ideas in Delhi without investment.
5. Providing Travel Guide Services
The idea Travel guide services' business would definitely be amazing for earning a good income every year. Lots of people come to India and visit all the historical places of Delhi.
They always need some travel guides who can help them plan their vacations/trips and make the required arrangements for them. It is an interesting business idea indeed, if you love to deal with people coming from all over the world.
6. Becoming an On-Demand Photographer
The business of photography comes among the top-class small business ideas in Delhi. You can start this business by making up your portfolio and managing your social media pages.
By making impressive profiles, you can get orders online to cover various events not only in Delhi but in other cities of India as well.
7. Event Management Business
If you are good at management and you have good communication skills and arranging different events, then no business can be better for you than making an event management company.
You can start on a small scale, and then expand your business after getting more and more orders. You have to provide quality services in order to earn a good name and reputation.
Read Also: How to Start Event Management Business?
8. Providing a Technical Support
If you are from the background of CS or IT, and you can approach the nearby schools, the colleges in your locality and the offices, etc. you can start a part time business of providing technical support to these institutes.
It is one of the best considerable business ideas in Delhi (2020). Computer is involved in every field these days, and the need of IT experts can never be denied, so yeah.
9. Green Consultancy Business
The greenest city of India is no other city but Delhi. Also, Delhi is included in the list of the world's greenest capital cities.
If you plan to open a firm for saving the energy, it would surely bring you great  profit, since the Delhi's Government always remains concerned about the greenery and the betterment of the environment.
10. Providing Matrimonial Services
In India, people still believe in the concept of arrange marriages. For that, the families of the unmarried girls and boys keep looking for the perfect match for their daughters and sons respectively. So, providing matrimonial services to the people is one of the outstanding and the most lucrative small business ideas in Delhi.
You can get commission from both the parties and can earn some handsome profit every month. For starting this kind of business, you need to have links with a number of people and you have to keep interacting with people around you and in different societies as much as possible.
Related: