Are you looking for ways to get into a dynamic company culture that keeps things moving? As we all know, company culture is important in carving business relationships and growing ahead in the business curve.
Building a cohesive team also plays a crucial role in building the culture. Try to automate the manual and tedious tasks so that your team becomes more effective in handling your business's most important functional aspects. Automating your business process is a good go. Because it always keeps you a step ahead of your competitors, and you can dominate the market space with technology advancements.
But there are many things to remember while you make up a transition stage for your business in carving a great company culture.
Are you excited about knowing those? Well, keep reading. This blog is exclusively for you!
How can you easily build a great company culture to thrive in your business?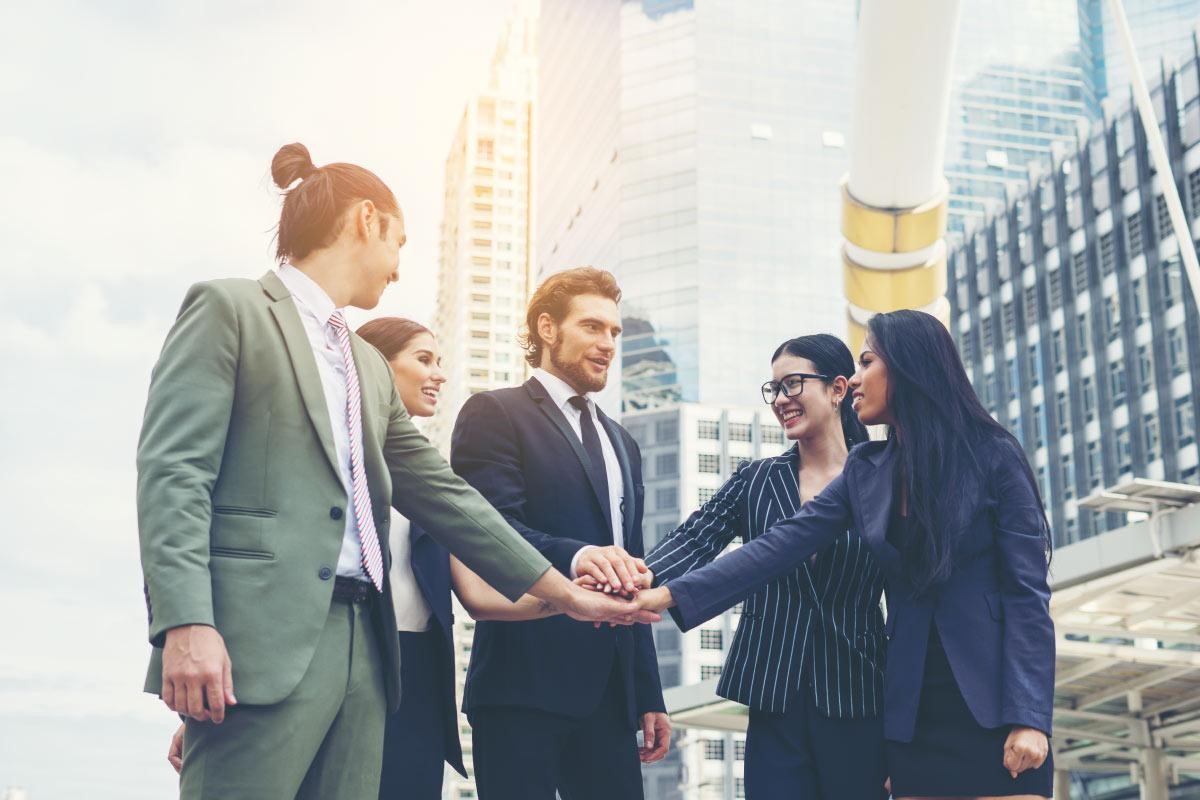 As we know, company culture is everything for your business initially. You need to learn and depend on a culture that adds value to your customers and employees. Let us see some of the best steps for creating a great culture that speaks a lot for your business growth.
#1 Have a clear idea of what a good company culture could be for your business
Setting up a good company culture is not an easy task to start with. Consider every minute aspect of your business before you conclude upon the culture you want to adhere to. This is a really important aspect of every business.
#2 Always maintain transparency and thankfulness
Transparency plays a very important role. Especially when the world went to a virtual and remote mode, businesses had to rely on software platforms that improved the days of the digital workplace each day.
What you drive should be communicated to your customers and your employees in the right way. Thanking employees and customers is always on the list, as you must show them what they mean to your business. Team management would become exemplary with this kind of culture.
#3 Onboard the right talents
The right hire is the backbone of every business. Do you know why? Your service or product is the outcome of what was developed. To get it done the right way, the right talent is necessary. So always never compromise for the right talents, as the competition is high, and your business needs to thrive in the marketplace.
#4 Appreciate your employees whenever required
Your employees are everything. So miss a chance to encourage and appreciate them as it would mean a lot to them to deliver better results. Always appreciate your employees for what they are and provide them with the right perspectives to get thighs moving in the right way.
 #5 Encourage Work-Life Balance
Everybody strives for a better work-life balance. If you can't balance between the two, all the efforts you put in go in vain. So ensure to enjoy proper work-life balance in the right way to have stress-free and more productive employees who make many things happen for you.
#6 Embrace Automation
Automation is something that businesses can never ignore. Get rid of tedious manual tasks and enjoy automated processes that help you complete your periodic and recurring tasks without effort. Let your staff focus on the core business functionalities and let the automation take care of your project management. Sounds great?
#7 Track the right metrics
If you cannot track the metrics, you cannot succeed. Because anything that you do should be linked with the metrics, by doing so, you can evaluate the individual team members, and the team management becomes much more effortless.
#8 Use the right project management software
Project management has become a must-have for your business. Software is useful as it is a no-code platform and user-friendly project management software where technical expertise is not required to work on the system.
It makes your job easier, helps you get the right metrics, and travels on the right path to ensure time project deliverables. Rely on the right platform so that you can get the best benefits carved for your business. It makes your days simpler and more effective. It helps you towards a focused approach where every stakeholder has their responsibilities.
#9 Accept feedback
Always have a positive mindset to accept and grow with feedback. Feedback can not just be positive, but it can be negative too. Anything negative should be used to improve and grow so that you always know how to identify the gap and self-evaluate your expectations.
You must conduct periodic surveys to understand what your customers feel about your product or service, what improvements you can make in your marketing, sales, or service cycles, and how your employees can deliver better customer service.
You can collect feedback for product usage, sales rep approach, customer service, client onboarding, and more.
#10 Always customers first perspective for excellent customer service
Customers are the kings and queens of your business. So, always strive for better customer service by immediately attending to their queries and tickets with the least wait time. Never make the customer wait for you as they expect a timely solution for every qwerty or ticket they raise on the website or any other platform.
Maintain a proper responsiveness for your brand voice in terms of customer service so that it helps you to get more and more customers through referrals. Customers should be prioritized, as your business exists because of your customers.
All are well-known and easily executable aspects, aren't they?
Conclusion
So, once you have decided on the right company culture for your business, you need to sync with it and ensure that the digital workplace is all meant for you to derive, discuss and deliver better outcomes to your customer.
Last but not least, relying on user-friendly project management software is a must-have to initiate your company culture that benefits both your employees and your customers, as it helps you track the right numbers.
Read Also:
Author's Bio: Sangeetha Mohan is a prolific copywriter/blogger working as a Senior Content Developer in a reputed Software Company in India which is known for developing the best No-code Workflow Automation software and Task Management Tool. She has over 4 years of professional experience in content writing and editing services to make it the best-read of digital marketing platform. She has the urge to research versatile topics and develop high-quality content to engage value. Outside her career, Sangeetha loves to connect with people from different cultures because she is curious about nature. – that's what she said."