More often than not, business relocation means prosperity. The business is booming, and you need a bigger and nicer office to accommodate the needs of your employees and customers. So, this is an exciting period for you as an entrepreneur.
However, there is one little thing that worries business owners – productivity during office relocation. Interrupted services, disturbed employees, lost mail, and exhausted clients can all decrease productivity during this process.
However, you won't even notice the transgression with a proper plan and a little bit of motivation. So, check out these six tips for moving your office without losing productivity!
6 Tips for Moving Your Office Without Losing Productivity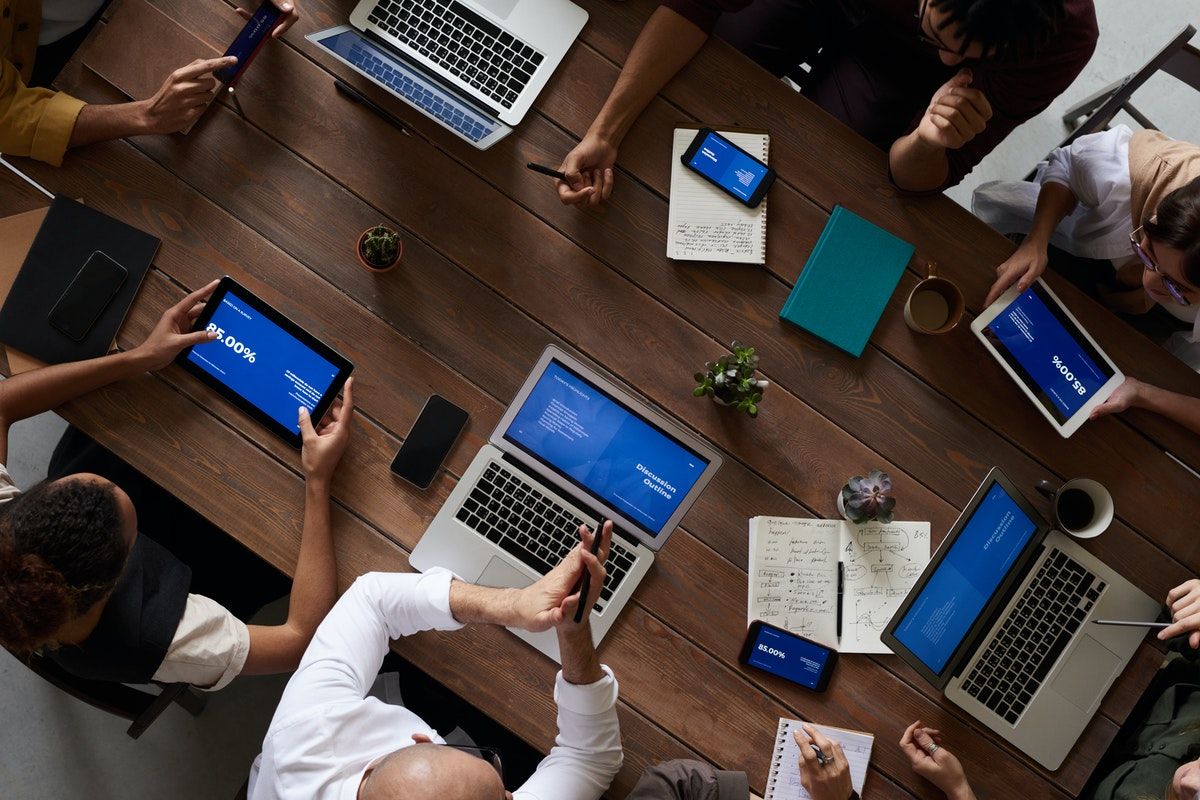 1. Have A Strategic Plan in Place
When it comes to moving your office without losing productivity, you need to be aware of one thing: there will be downtime. There's no way to avoid it altogether. However, with a proper plan, you'll be able to minimize downtime and maximize your company's productivity. Yes, it's going to be challenging, but it's possible!
First things first, you need to calculate how much time you'll need for this relocation. Experts say it takes at least three months to prepare a small office for relocation and six to eight months to move a medium to big business.
Therefore, create a timeline accordingly and make sure you have enough time to complete all your tasks. Oh, and don't forget to account for some delay time. No matter how well you plan something, there will always be delays on one part.
Furthermore, divide the process into independent projects with deadlines and assign each task to a different person. This way, you'll easily keep track of the relocation progress, and everything will be done much, much faster.
So, time and productivity are essential for moving your office. Make sure you never run out of these two by creating a bullet-proof plan.
2. Rely on professional help 
No relocation is easy, especially the office one. It's crucial to remember that the time spent on moving is time spent away from your regular business activities. Unless you're a relocation specialist, hiring professional movers is more cost-effective and time-efficient. And not just any movers but the ones that specialize in company relocations.
Not only will they help you relocate from point A to point B, but they will also provide professional packing and professional protection of your office equipment. Since this equipment is usually very delicate and expensive, this is of utmost importance. With a professional moving crew by your side, you can have peace of mind knowing they will take the best care of all your stuff.
So, the time you'll save by hiring professional movers you can use to be more productive in the office and stay on track with all the tasks you and your employees have.
3. Inform your employees about the move 
Employee happiness, stress levels, and productivity suffer when a company relocates. As a result, it's critical to inform your personnel about this significant change as soon as possible. Make sure the lines of communication are open so that everyone is kept up to date on everything to guarantee a successful transition.
Moreover, this shift is likely to impact your workers' personal lives in some way – they may have to relocate or alter their mode of transportation. Employee retention is critical for any company, but it is more important if you want to retain productivity throughout your relocation. As a result, you should prepare your staff well before the transfer and have a positive attitude about it.
Concentrate on the advantages of the new structure. If required, assign one team member to handle this activity solely – it is critical to the success of your relocation. This is one of the essential tips for moving your office without losing productivity. Open communication is everything!
4. Notify important people as well
Besides informing your employees about the office relocation, other important people connected to your company should be notified about these changes as well.
If your suppliers are unaware that you are relocating, they may ship products you require to your old address. If your utility company is uninformed that you are relocating, you may be without electricity, Internet, and other essential services in your new location.
And if your clients are unaware that you are relocating, they are unlikely to find you when they want your products or services. Make sure your company's address is updated on your website. Print new marketing brochures that match your updated information.
Furthermore, send out newsletters to your customers and share the news on social media. Remember to send a paper notification to everyone who has not supplied an email address. This may be the only way to reach particular consumers, especially if your company serves many senior customers.
5. Set up your new office before moving into it 
Moving your office without losing productivity is possible if you remember to set up everything in your new office before officially moving into it.
Any actions you take to set up the new office before you move in will help your team. Before your furniture comes, properly clean it and, if required, paint the walls and install new carpet.
If you've chosen to retire your devices, have fresh PCs and printers delivered to your new office. Check that you have electricity, phone lines, and Internet connectivity. Don't forget to fill the pantry! Every good manager understands the importance of tea, coffee, and cookies in the office.
You and your team will save so much time on setting everything up once you move into the office. This way, everything will be ready for use, and everyone will be happy and motivated to do their work. Therefore, the productivity levels will go through the roof!
6. The backup plan is a must
Make a firm strategy, but leave room for any surprises that may arise along the road. Some deadlines may be missed, unforeseen charges may arise, and the internet may be unavailable despite the provider's assurances.
Alternatively, some employees may quit due to a shift in location. In such cases, it's critical to respond quickly or, better yet, have a backup plan prepared. Set deadlines sooner than you need the work completed and budget for additional expenditures.
Make a strategy for staff to work from home if anything unexpected happens at the workplace. This way, your business will thrive despite the relocation, and your workers will be there to welcome many more.
Conclusion
Yes, moving your office without losing productivity is highly challenging. However, it's not an impossible mission. With these six excellent tips, you'll tackle the relocation with ease and keep your team motivated to work during the whole process.
There's no need for loose ends and unfinished business. All you need is a strong plan and trustworthy people around you. Good luck!
Read Also:
Author's Bio: Terry Green is a Logistic Relocation Specialist at Evolution Moving Company DFW and a father of two beautiful girls. He's been in the moving business for 15 years, and he decided to share his knowledge about the relocation process and managing business with the Internet folks. When he's not working or blogging, Terry enjoys playing drums in his garage.