There is more than one way to make money from 'Internet cash'. Cryptocurrency and cryptocurrency trading are still among the hottest topics on the Internet right now.
The Bitcoin boom is behind us, but that doesn't mean the crypto market is any less exciting. New ICOs, Ripple's rapid growth, and other changes are drawing more people into cryptocurrency trading. There are many people that know nothing at all about cryptocurrencies, or trading in them, but they are ready to read and learn.
If you are a trader yourself, the flood of new people wanting to trade coins is an opportunity on its own. You have the perfect market for establishing yourself as a professional and an expert in this field.
Here's how you can turn life as a modest cryptocurrency trader into a content goldmine for your online presence.
4 Steps to Turn Cryptocurrency Trading to Content Goldmine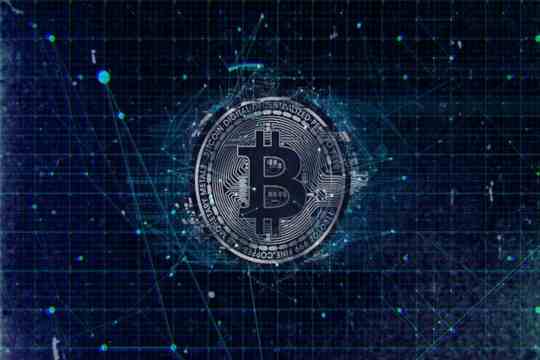 1. Find an Angle First
Everyone can write about cryptocurrency and the trading scene, and many do all the time. The best writers behind top resource centres such as Crypto Head have the ability to go really deep without making their articles too technical for beginners. Finding your place in this market can be tricky if you don't have a unique perspective to share.
That's the key: unique perspective. Your experience as a cryptocurrency trader is different than the experience of other traders. Your losses, your failures, your successes, the lessons you learn along the way, and the unique point of view you now have as a result of those events are your biggest strengths. Use them to develop content that really shows who you are.
Many viewers will want to learn, particularly if they are new to cryptocurrencies. You could spend time explaining the differences between them all, and that could create a lot of good, useful and interesting content. There are over 2000 cryptocurrencies and no two of them are exactly the same.
Blockchain is another aspect that needs discussing. Many people will have heard of it but not really know what it is or the advantages of this exciting new technology. Once you have helped them to understand how it works, they may feel much more confident in their cryptocurrency dealings.
2. Content First and Foremost
Don't worry too much about web design or elements like images and videos when you are starting out. At this stage, your primary focus has to be producing valuable content that can win the hearts of wannabe traders.
Now that you have an angle that's uniquely yours, it is time to figure out a way to deliver the content in a pleasant and user-friendly way.
There are many options available, but a self-hosted WordPress site gives you the most flexibility. A Medium account can also be useful for boosting your reach. You can post on sites like LinkedIn or use WordPress.com, but the platforms are limited by the features they offer. Choose wisely and stick with it early in the game.
3. Know Your Social Media Game
Of course, you can't establish a strong online presence without social media profiles. Twitter is where most cryptocurrency traders hang out and exchange information. You can find key sources of cryptocurrency news and information quite easily, and no doubt you are already aware of the importance of keeping your knowledge up to date.
Social media can be one of the quickest ways to build a following, as long as you keep the content interesting. Always be positive, no matter how negative another user is being and you will build a social media presence that is trusted.
Online forums are worth exploring too. Not only will you be able to establish a more credible reputation as a trader, you can also learn so much from fellow traders and connect with industry leaders. It won't be long before you earn the respect of other traders' and that in turn will produce more followers for your site.
4. Engage
Now you have the angle, you know how to write great content and how to deliver it to your audience. Your social media accounts are gaining followers too. Now, it is time to direct more energy towards engagement.
The only way you can develop a loyal and engaged audience is by engaging the viewers first. Always take the time to respond to questions, as nothing will annoy people more than being ignored. You may have to separate the real questions from the trolls at times but that is all part of what you are doing. Ask questions and interact with other traders by bringing value to different discussions about cryptocurrency and associated subjects.
When laid out like this, the steps you need to complete to turn your life as a cryptocurrency trader into a content goldmine is easy. Keep in mind that there will still be challenges along the way, but you have millions of potential readers waiting for you to produce your own valuable cryptocurrency content. Why not start today?
Read More: