Small business owners typically don't have limitless budgets.This is why they need to be careful with who they hire. They cannot afford to bring onboard anyone who isn't qualified or else they may just end up squandering valuable resources on someone who does not contribute.
Small business owners also need to be very discerning when they are trying to pick out which pieces of software to use. Even if the software is free, small business owners still have to be certain that it offers real value to the company before endorsing it to the rest of the staff.
For those small business owners looking to find out which examples of software can prove most helpful, some of the best options currently available are listed below.
Software That Will Help Improve Communication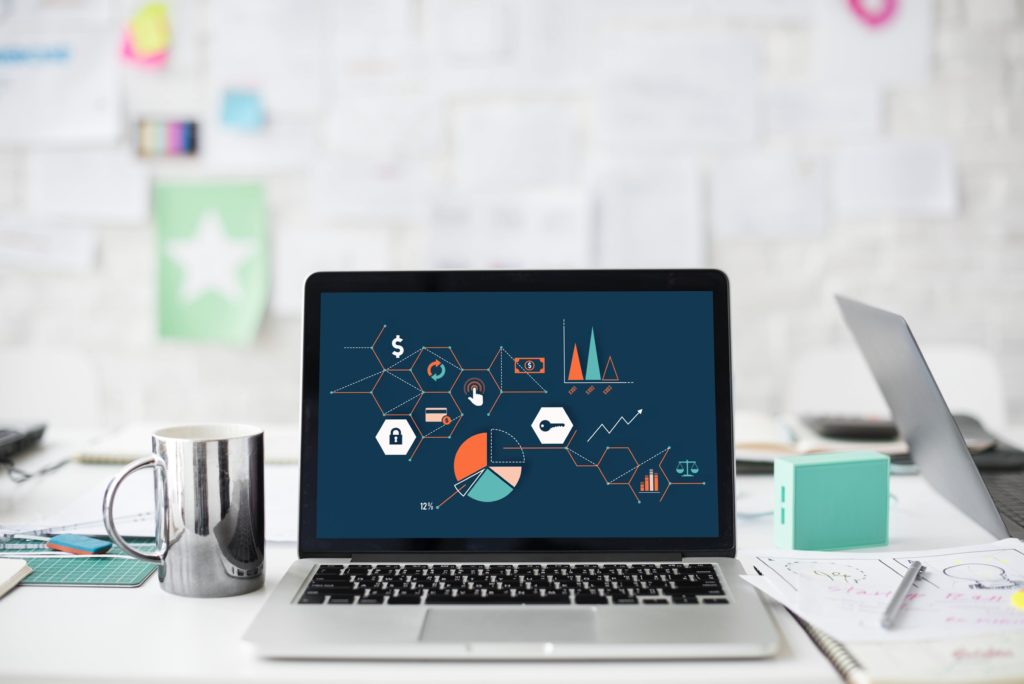 1# Slack
Slack is more than just one large messaging platform. Using Slack, you can set up different channels that will cater to specific departments of your business.
You can have certain people assigned to an HR channel, some to a marketing channel, and create other departments that are pertinent to your company.
Another reason why Slack has proven to be such a popular communication platform is because of its handy search function.
If there's a particular message containing specific information from an earlier conversation you had, you can dig it up using the search function. Instead of spending hours trying to find that lost message, you will be able to locate it quicker with Slack's search feature.
2# Skype
When people think about messaging platforms designed for business, it's only a matter of time before Skype comes up.
Skype is useful for sending quick messages directly to an employee, setting up group chats, or even conference calls. Should emergencies arise, you can also use Skype to place calls to mobile devices and even landlines.
Video calls are also an option with Skype if that is that the type of communication you need to initiate.
Software That Will Make Human Resources Management Easier
3# HR.my
For the purposes of basic human resources management, HR.my is a pretty good piece of software to use.
With the help of HR.my, you can add as many employee accounts as you need to and manage them accordingly. Whether it's keeping track of working hours or leave management, HR.my will be able to help you. You can even use it to make an important announcement.
You don't have to pay for HR.my or even download it. It also gets updated quite often, so you can count on seeing new features arrive consistently.
4# WebHR
You can think of WebHR as kind of a mix between an example of HR management software and some type of social network.
Employees on WebHR can send messages to one another using the built-in messenger functionality and they are also free to post status updates if they so desire.
Along with those features, you also get the basic HR toolkit, including features designed to make tracking attendance significantly easier. You also have the option of using WebHR to help with your payroll, though there are other examples of software designed for that.
Software That Can Be Used for Payments
5# Payoneer
The main selling point of Payoneer is that it understands different industries very well and will thus be able to cater to the needs of many small business owners.
It's also not a bad idea to use Payoneer if you are planning to conduct business with some international clients. Payoneer is an example of software that has become very popular onboard, making it easy to find people who are familiar with it.
6# PayPal
Much like Skype is for communication software, PayPal is likely the first thing most people think of when they are coming up with something that can be used to make payments online.
It's easy to set up a PayPal account and you can then use it to send payments to your employees or even purchase resources.
You may encounter some restrictions while using PayPal, but those can be easily lifted by supplying some supporting documents.
More Read: 5 Best PayPal Alternatives for Startup Transactions
Software That Can Be Used to Improve Company Organization
#7 Netsuite
Netsuite is a kind of jack of all trades type of software that can prove immensely valuable especially to small business owners.It offers a wide variety of tools that can be helpful to small business owners.
For the purposes of improving customer service and engagement, Netsuite offers a wide range of CRM (customer relationship management) tools and they also offer ERP (enterprise resource planning) solutions that will help you maximize what you have on hand currently.
Furthermore, Netsuite can provide valuable analytical information that can boost your offerings and automated services that will enable you to conserve your energy for the things that really matter.
8# Trello
Trello is designed to make it easy for everyone involved in a particular project to keep track of its progress while handling their specific tasks.
As the owner of the business and the head of operations, you can pin tasks to Trello indicating who's involved and what they need to do, and your employees can just pick things up from there.
It's simple, straightforward, and will also help get your employees on track.
Software That Will Help with Marketing
9# BuzzSumo
Small businesses trying to establish themselves online need to know which keywords are going to connect with their target customers. BuzzSumo can help with that. You can use the tools provided by BuzzSumo to carefully analyze keywords that are relevant to your business.
BuzzSumo will also help you see how your competitors are doing in terms of their search results.For the purposes of connecting with your audience, BuzzSumo is going to prove hugely important.
10# Sprout Social
These days, no effective marketing plan is complete without a social media strategy. If you're still trying to come up with one, you may want to enlist the help of Sprout Social.
Sprout Social helps you see which posts are doing well on various social networking sites and it will also help you understand why those posts are so successful. You can then make use of their engagement and publishing tools to better cultivate your social media presence.
Small businesses need all the help they can get to survive and thrive in just about any industry. By using the examples of software listed above, you can put you and your business in a better position to succeed.
No matter what aspect of owning a small business you need help with, there's a likely a piece of software that can provide some form of assistance.
More Read:
Author Bio: Adrian Rubin credits his interest in technology to his love affair with gaming. While maintaining his interest in tech, Rubin has taken up a career in writing and he makes sure to allot time for his photography.