Thinking about it, it appears very promising to launch a startup of your own. You sit down and analyze every detail and you are already seeing a lucrative business opportunity for you, especially if you are like me who hates the traditional career paths.
We all know that this is the reason for the numerous startups that we have in different industries. While there are many startups that are flourishing and doing well, you should also know that there are a thousand other startups that you do not know of simply because of the die-off along the way.
The truth is, not every startup flourishes. Many startups fail. This is due to many reasons and the failure might not even be related to the lucrativeness of the business.
According to a study, up to 90% of startups do not flourish, they end up dying off and there is a wide range of problems that can cause this. So, while you are planning on how to "take the world by storm" with your startup, you should also look at the figures and tell yourself that it is not going to be an easy journey.
People whose startups failed did not also wake up one morning and launched a startup. They must have learned some processes and planned along as well. But sometimes, the problems just outweigh the solutions you have at hand.
I know that there are a lot of articles on the internet with positive motivation and other success stories for you to feed on. What most people will tell you is to understand the processes involved, have a positive mindset, and go for what you want. Very true and noble advice.
But there are other things that they do not add to those "success stories." There are many things that they leave untold because, quite frankly, you would have to experience it yourself.
However, it is important that you know some of these things as well so that you can prepare your mind for the journey ahead.
One thing you should know firstly is that launching a startup is one journey, trying to make it successful and not fail is another. Some of the things you'll learn in this journey are:
5 Things You Need To Learn While Starting an Amazon Startup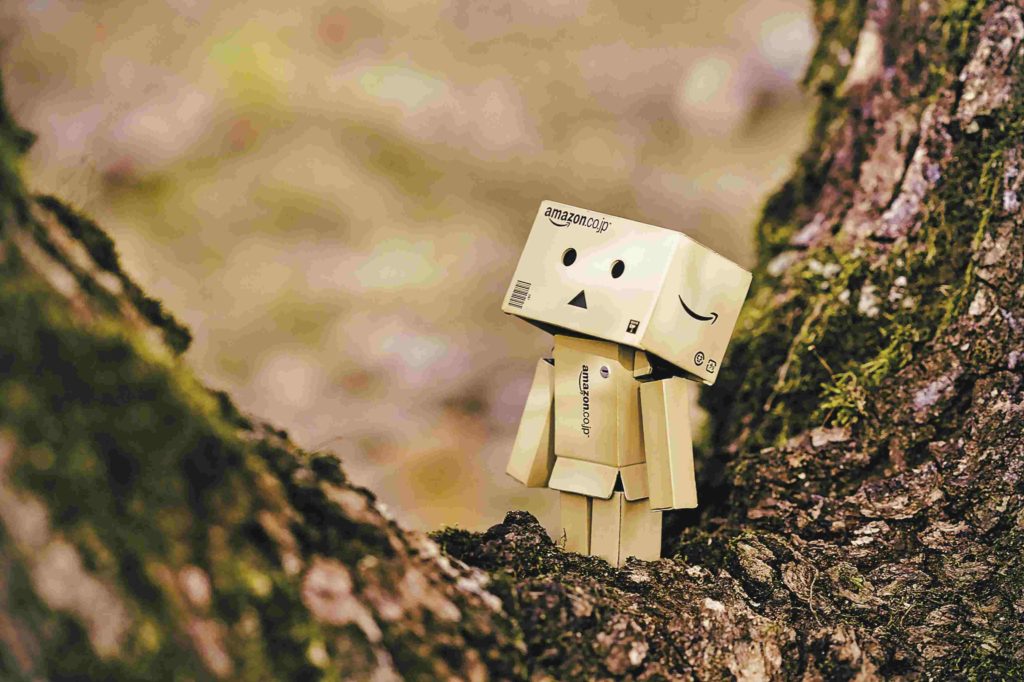 1# It's difficult to run a startup
This is a really straightforward statement but it almost doesn't justify the level of difficulty involved in running a startup.
While there are many positive messages to spur you, you should know that you will have to deal with different kinds of problems, from meeting up with deadlines, to financial problems and other mental pressure. It just doesn't stop.
Of course, you will get as much professional independence that you need, maybe even more, but it also means that you are solely responsible for all that happens in your business.
It is more of a mental challenge. You have to be able to deal with the heavy burden that comes with the territory. This is one of the numerous reasons why startups fail. Many entrepreneurs are not able to handle the burden. So, you have to be ready for what is ahead of you in many ways.
2# Startups do fail and you can fail
This is one truth that you have to learn to live with. Most startups fail, and even though you seem to have it all planned out, yours can fail too. This is something that you should run with.
If anything, it should be your motivation and drive to keep going and not give up. So, you are among the few that succeed.
Overlooking this fact is one of the reasons you might fail. The thought of having it all planned might give you some unnecessary assurance.
The shocker is that you can fail. When the problems start coming in, many times, they are unplanned, so you can't handle them. When you think you have it all planned out, you do not prepare contingencies for unexpected happenings.
Even mentally, you are not prepared. But when you know that the storm is only a matter of when and not if, you are better prepared to handle it when it comes.
Some of the common problems that startups face are:
Lack of cash and inability to continue financing the business.
The strength of the competitors and the inability to overcome and outperform them.
Inability to meet up to customer demands.
Not having a marketing strategy that's feasible and effective.
These are just some of the issues that you must learn to deal with while running a startup. Many entrepreneurs are unable to deal with these issues and so, they break under pressure and the startup crashes down to earth.
3# Your product doesn't have a market
A common mistake that many entrepreneurs make is that they come up with an idea, create a product, and expect to sell it for a fortune. If you are in this boat, you're on the road to shipwreck.
One thing that you must ensure before launching your startup is that you are solving a major problem. That's the only way you can have a market for your product. The point of providing a service or product is to meet a need.
However, it's not enough that there's a need. What's important is to have a market for your product or service.
You can't launch a startup on the recommendation of one or two people with the same problems to solve. How do you expect to make a profit from serving 2 people? They have a problem but your solution isn't marketable at the time.
Sometimes, it's just the timing that's wrong for many startups. Other times, they fail to research properly about the market. You can't sell a product if you do not have a market.
Many 'failed entrepreneurs' agree that a factor for their failure is an absence or lack of market. So, it is important that you carry out your market research well enough before launching your startups. Understand customer preferences and timing as well.
4# A business plan is important
It's easy to think that this is common knowledge but it's interesting to find out that not all businesses or entrepreneurs have a business plan.
To launch a startup and succeed at it, you need more than just a brilliant idea for your service or product.
The truth is many people will not tell you that you need a good business plan to achieve your brilliant ideas. It doesn't stop at having ideas. As a matter of fact, that is just the beginning.
It would be hard or even impossible to achieve your business goals without a comprehensive business plan. Your ideas will not manifest itself in your head.
5# You need to set up a good team
At the beginning of the whole process, probably immediately after launching your startup, you might want to do it single-handedly.
You think you have all the ability and enthusiasm to build your business by yourself. But the truth is that business does not work like that.
On your own, you can't handle all the different aspects of the business. That's why you need a team of professionals to handle different aspects of the business.
A financial expert to handle the finances, a marketer to handle marketing, a salesperson to handle sales, etc. There are different departments and you can't run them all by yourself.
You only add an extra layer of pressure when you try to handle it all by yourself and you are cooking your recipe for failure.
Conclusion
There are many reasons why startups fail that people will not tell you. Here are just a few of them, there are many others.
Knowing these prepares your mind for what's ahead because today the truth, it's not easy to run a startup.
Resources:
Author's Bio: Michael Gorman is a highly skilled freelance writer and proofreader from the UK. He currently works at UK assignment help where he provides dissertation help and is regarded as one of the best paper writers. Being interested in everyday development, he writes various blog posts and discovers new aspects of human existence every day. Feel free to contact him via Facebook or check his Twitter.