This current pandemic has ravaged the entire world, including businesses. Most organizations have been forced to close their physical offices. They have sought alternatives, and it is why business enterprises have been working from home.
Before the pandemic, many organizations were against working remotely. They cited workers' indiscipline and unproductivity as reasons. However, they're left with no other options right now. Work meetings have been held via virtual platforms like Zoom.
Working from home has become more rampant than before. As a 9-5er who has been used to the office setting, you might find it very difficult to adapt to remote work practices. Worse still, your productivity is at stake. Your work hasn't been as effective as you used to.
In an office setting, you are accountable to your superiors. There are deadlines you need to meet too. It is a different setting at home. You're not under any compulsion to finish tasks; there aren't watching eyes that will force you to concentrate. Overall, there isn't anyone who is checking up on you; you're your boss at home.
At this juncture, you need to become more accountable while working from home. Otherwise, it'll hamper your productivity.
But how do you become more accountable at home?
Follow this journey.
7 Best Tips For More Accountability in Your New Work-From-Home Routine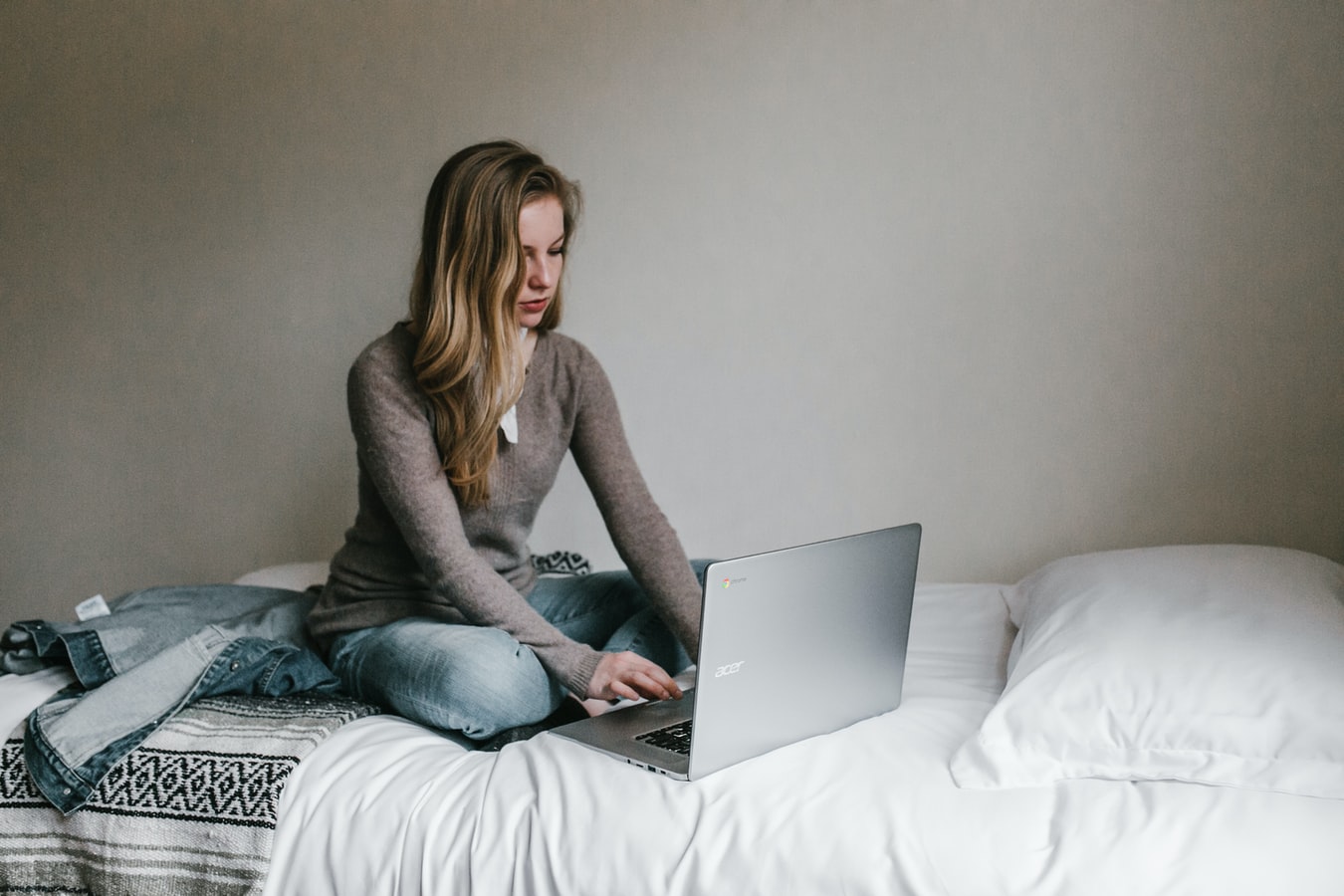 1# Set Short-term and Long-term Goals
To enhance your productivity, you need to set goals. These goals will tailor your activities. They'll act as your endgame. Setting long-term goals is usually the norm. However, short-term goals can quicken the process of achieving your long-term goals.
When you establish these goals, it increases your motivation during work and ensures you're right on track with work activities.
For example, if you're a social media manager in a fashion hub, your long-term goal can be to increase social media followers by 50% in six months. Since we have established a long-term goal for you as a social media professional, we can set up short-term goals.
If your social media followers are 6,000, it is expected that you'll have at least 9,000 followers by the end of the sixth month. Your short-term goal can be to gain 500 followers every month. By the sixth month, you'll achieve both short-term and long-term goals.
These goals are set up to make sure you're always on your toes working. It'll form a crux of your thoughts, and you'll be bent on achieving them.
2# Set up a work routine
What are your daily activities like?
Do you have a schedule?
How flexible are you?
Answering these questions will go a long way to helping you set up a perfect work schedule. The reasons for having a plan are not far-fetched. It guides your daily activities and ensures you have a defined work setup.
I understand that there are various tasks you need to do every workday. It will be cumbersome for you to try to memorize everything by heart. Creating a daily list can help you eliminate the issue of forgetting tasks.
To set up your work routine, write a comprehensive list of every task you want to accomplish starting from every unfinished task you have, emails you need to reply to finishing touches of your recent assignment.
While you're accomplishing each task, cross them off until the last one. You'll feel a sense of satisfaction and fulfillment when you complete every task.
Also, pay keen attention to the number of tasks you complete every day. It gives you a mental picture of what to expect each day. It'll help you understand your limits working remotely. When you know your limits, it reduces the risk of burning out.
3# Use Timers
Working alone is indulging. It can make you lazy if unchecked. You might find yourself cataloging at the moment. Three hours later, you're still on the same task. At this point, you need to set timers.
These timers determine how long you spend on a task. The duration of each task differs. Set feasible but strict time limits for yourself.
I'll continue with my social media manager example. If you have different tasks to complete before the end of the day, you can set timers for each task. Here is a model:
Create a Twitter thread – 20 minutes.
Check keyword ranker – 10 minutes
Check trend maps – 15 minutes
Post with IG carousel – 10 minutes
Use Google analytics – 5 minutes
Use Twitter analytics – 5 minutes.
When you set timers like this, you know that you have to finish every task by the stipulated time. On many occasions, you want to challenge yourself by completing tasks before due time.
You can also use timers to remind you of the rest. To avoid burnouts, you need to take intermittent breaks. You cannot afford to work for eight hours without taking a stretch or napping. Working for eight straight hours can lead to unproductivity.
4# Send frequent updates to your superiors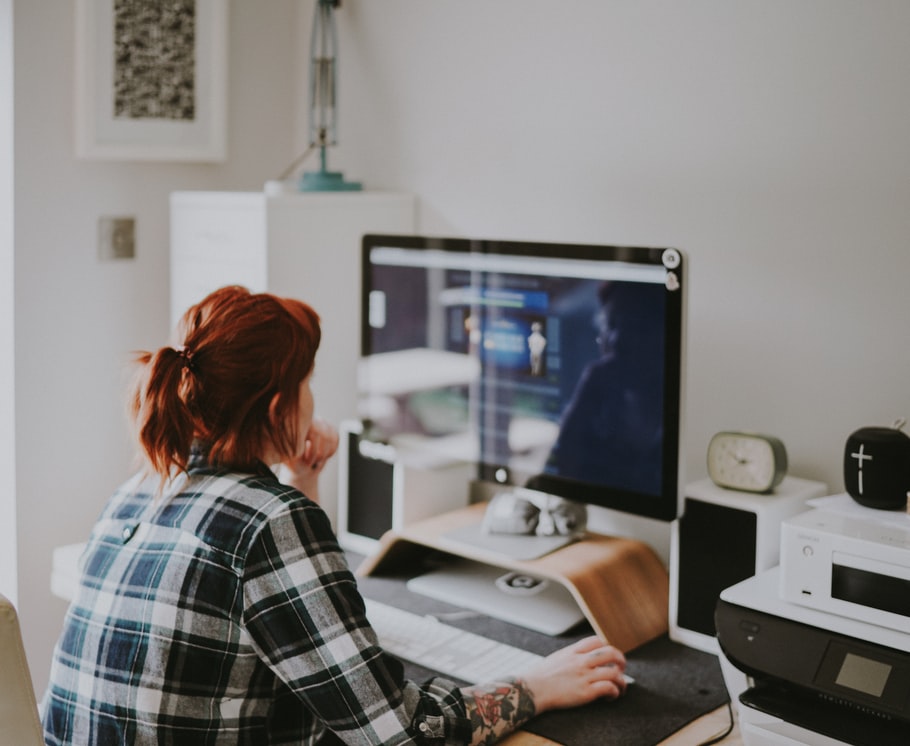 One of the best measures for enhancing your accountability is to be accountable to your boss. It isn't a bad idea for you to send daily or weekly updates to your superiors.
When you realize you need to provide regular updates, you'll be more motivated to be hardworking and complete your tasks in due course.
Furthermore, when you send daily or weekly updates to your employer, it'll keep your employer abreast of work-related activities. Besides, it'll increase your efficiency as a worker. That you're at home doesn't mean you cannot place yourself under work-related pressures.
5# Set up a workspace and find an accountability partner
Working in bed is nothing but a ruse. It is hard to imagine how it'll increase your productivity. You should get out of that bed, set up a corner in your apartment that can pass for an office, and work on.
Get everything necessary that'll make it look like an office setting: your office chair and table must be put in place, and every material required to make work conducive for you.
After you set up your workspace, you can look for an accountability partner that'll help you focus on work-related activities. Let's face it; you can get off track in no time when you're working alone.
I'd have recommended that you invite your accountability partner to your home or use a rented working space with the person. However, social distancing prohibits physical contact.
Not to worry, you can set up a virtual meeting with your accountability partner. Give regular reports of what you have achieved so far.
6# Employ a coach
If after everything, you find working from home challenging, you can employ a coach. Some coaches offer personal and group coaching, depending on your needs. You can have health coaches, nutrition coaches, and fitness coaches such as personal trainers.
Tyler Read, a personal trainer, and owner of ptpioneer.com agrees that coaches are integral to overcoming work-related problems. From personal trainers all the way to holistic nutrition coaches, they can all help you maximize productivity.
We are often faced with the dilemma of trying to do things ourselves over hiring a professional. This often leads to disappointments as we constantly fail to reach our goals.
Therefore, if you try other tips to make you more accountable and they don't work, a coach is the best option for you.
7# Constant learning
When you do not relent on seeking new knowledge, you tend to gain more information that will be beneficial to you and your work. Therefore, do not hesitate to continue seeking knowledge.
Helpful Resources:
Author Bio: Tyler Read is the owner of ptpioneer.com which is a website dedicated to helping people get started in the personal training industry. He helps people discover, study, and pass their fitness exams. Check out his free videos for the latest trends.