For an eCommerce website, traffic acts as a fuel to the car. With no fuel, the car won't be able to move. Similarly, if there is no traffic on the website, there will be low engagement and less chances of generating sales.
Maybe some brands are taking advantage and generating revenue via Amazon, but for most brands, it is not possible.
To increase your traffic, SEO is a smart choice. Elements like guest posting on high-value websites, regular blogging, and bidding on competitive keywords might be great practice, but to understand and follow the technical aspects of SEO can improve your rank faster.
The following tech adjustments can sound a bit flashy, but they will improve the online visibility of your website.
The right changes at the right time will give a clear signal to the search engine, and they might consider increasing the rank of your website.
Here are easy-to-follow tips that you can use to generate traffic on your website and generate leads in no time.
4 Ways SEO Can Drive Traffic & Generate Sales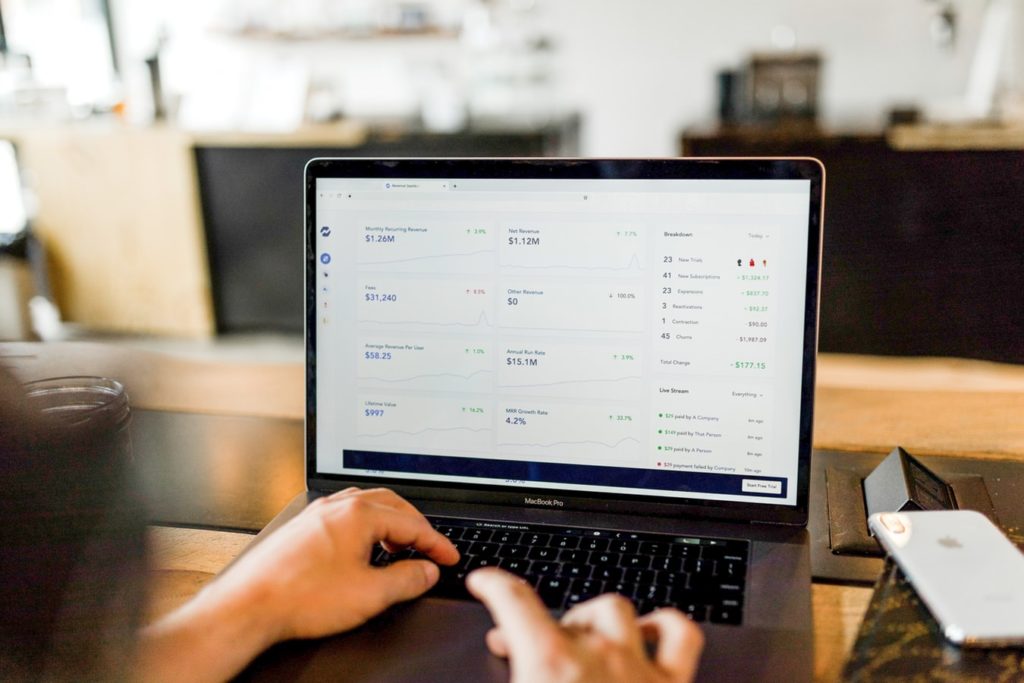 1# Make it mobile-friendly
Be it an eCommerce website or a services website, mobile-friendliness is something that needs serious attention. Do you know more than 60% of the people are now buying things from their smartphones?
The increased penetration of smartphones made it necessary for brands to go on mobile even if they don't want to. The target audience is already on mobile and using a huge chunk of time on Netflix, browsing social media, and looking for things to buy.
A mobile-friendly website will make it easy for any more to browse the site on mobile and buy the product or avail the necessary service.
Moreover, a mobile-friendly website will allow brands to give a better user-experience to the users. Google has already shifted to mobile-first indexing, which means that those sites that are giving priority to mobile will automatically be ranked high in search engine results.
And frankly, it is quite easy to build a responsive website. There are tools available online that will assist you on how to make your website responsive.
If you are not sure that your website is mobile-friendly or not, try Google's mobile-friendly test that will reveal the reality to you.
2# Speed is the grand winner
Who doesn't love a fast website? Customers are fed-up with big sites. Now, they want websites that open fast and help them buy things or do whatever they want in a quick and organized manner.
To increase the speed of the website you must use a quality hosting and an excellent content management system. The images on the website must be optimized. Compress the photos before you upload them.
Enable caching. The faster the website loads, there will be higher chances to get massive traffic on the website and convert them into customers.
3# Eliminate the broken links
This holds for an eCommerce website. As they are continually updating the products, it gets challenging to keep track of every product, and at times when the product gets deleted, the link is not updated that creates problems with the rank of the website.
When Google discovers that the links on your website are broken, it sends a negative signal to the ranking algorithm, which indicates that the content on your website is not updated.
To avoid these problems, it is essential the website needs regular audits. Once you understand where the dead links are, it will be easy to remove those links and redirect the site to the updated page.
4# Don't forget the alt text
A professional search engine optimization agency will not just worry about keyword implementation. It will focus on all aspects of SEO. Be it written content or the alt text, everything is essential when it comes to optimizing the website to drive traffic.
With so many images, there is an excellent chance to use alt text properly. Because when used in the right manner, Google will recognize and treat the site with respect.
The alt text plays an essential role in recognizing the relevance of the image. If you give a descriptive alt text, it will be easy to add relevant keywords giving a strong signal.
However, the alt text is more about giving accessibility to the user who cannot see the images for some reason. And because of this, the original alt text needs to be descriptive, which will give the user a sign of what the image is conveying.
This doesn't mean that you do keywords stuffing. Instead, you need to be helpful and sound as natural as you can. The best alt text sounds like a short sentence rather than a collection of keywords.
Final Thoughts
SEO is about producing the right content for the target audience. While these tips might help get a good grip on SEO and drive traffic on the website, you cannot afford to miss even a single opportunity to miss.
SEO is more about getting the right content in front of the target audience. When users start interacting with the website, this is when Google starts noticing your site.
The best strategy for SEO is to add value to the user. The more value you add, the higher you'll be ranked in Google search results.
Focus more on the technical aspects of SEO because Google's technical SEO is of high importance. These tips will help if used, along with the technical aspects of the SEO.
And most importantly, work hard on creating a simple user experience for the user because Google loves those websites that offer simplicity and convenience to the end-user.
You May Like To Read:
Author Bio: Aaron Starc. Strategist & writer at Branex. Learning photography, and friend of the needy. Animated gifs are my thing.