Research has shown that 82% of businesses fail due to cashflow problems. The ability to keep costs down is extremely important for any business, especially for a small one. If you constantly struggle to make ends meet, consider implementing some tiny, yet effective changes.
Every office has a number of expenses needed to support day to day operations. Your job as a manager is to differentiate relevant costs from those that are redundant. By cutting out unnecessary expenses or switching to cost-effective alternatives you will be able to invest in those parts of your business that can help you drive growth and profit.
However, figuring out which expenses are necessary and which aren't can be difficult. Here are 4 tips that will help your small business cut back on unnecessary expenses. Read on to find out what they are.
4 Tips to Reduce Small Business Unnecessary Expenses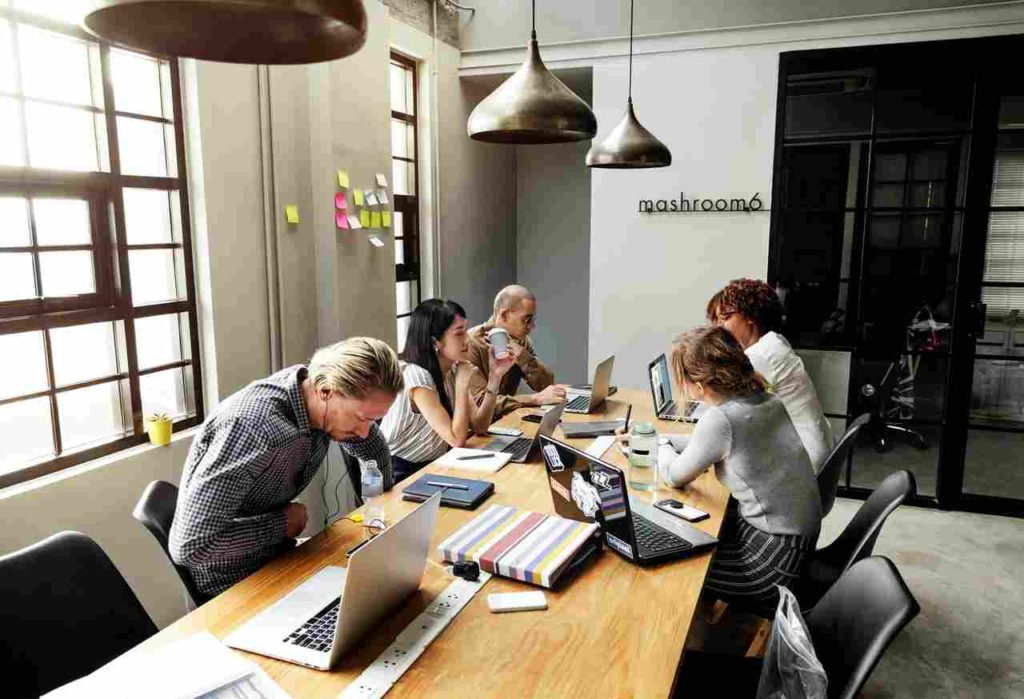 1. Use Digital Tools
There is no denying that qualified staff is the most valuable asset of any company. Nevertheless, some tasks can nowadays be successfully performed by professional software or B2B applications. There are numerous digital tools that can help you lower your business expenses. For example instead of hiring an accountant, you could use a free (or low-cost) accounting software.
Using video conferencing software will allow you to have meetings with clients and business partners from all over the world without the need to travel. The savings on plane tickets and hotel rooms will be significant.
Getting rid of your landline and using VoIP could also save you tons of money.
Be careful, though, as you do not want to overdo it. Before you decide on a software or a custom-made app, calculate how much money you will need to develop and implement it, what additional improvements you will have to make and how much savings it will bring in the long run. Knowing that, opt for the tools that you are going to use on a regular basis.
Read:
2. Go Paperless
Paper, office and printing supplies are costing your company a lot of money, as those expenses can add up very quickly. One way you could cut costs and streamline your operations is to go paperless. On the top of that, going green brings enormous benefits for our planet and many of your environmentally-conscious clients will appreciate this change.
Instead of printing and mailing invoices, use digital signatures and send them by email. This way you'll not only cut on paper and ink, but you'll also eliminate costs of mailing supplies and postage.
While you are on the road to eliminate paper as much as possible, consider using the cloud, as file cabinets and physical storage space are an unnecessary expense. You may think that maintaining servers and hardware will bring extra IT-related costs, but you will be surprised to discover that cloud-based solutions are very affordable. You do not need extra staff, technicians or regular system check-ups, because everything is handled online by a dedicated cloud support professional.
Additionally, by digitizing all your documents you will save much needed office space, which you could use to create a break room, recreation nook or conference room. And if not, you could always look for smaller and cheaper office. It's a win-win situation either way.
3. Reduce Office Space
Having a well-designed office and a comfortable work space is very important, especially if you meet with clients or contractors in person. However, a physical office space can present a significant expense for your small business. In order to minimize rent-related costs you can look for a smaller, but more organized space and put some effort into decorating it so that it really wows your visitors.
If your employees do not need to meet clients face-to-face and their tasks can be successfully performed outside of the office, offer them a possibility to work remotely few days a week. Bottom line is, even if you allow your employees to work from home at least one day a week, you'll save on your electricity and utility bills.
An alternative option would be to experiment with a coworking space. Renting a coworking space is reasonably cheap and you are not bound by a long term lease. For many business owners, though, it is too busy, noisy and disorganized, so you will need to test it out first to see if it fits your idea of a comfortable office. You could also switch to a completely home-based business and have all of your employees work from home.
4. Outsource Work
Many businesses, especially the ones that are just starting out, make the mistake of hiring too many employees too quickly. This can strain their budget and have a detrimental effect on their bottom line.
Instead of hiring full-time employees for certain positions, a better choice might be to outsource occasional tasks to freelancers or contractors. Employees that you need only for short-term projects are an unnecessary expense, especially if your small business runs on a tight budget.
Outsourcing or, at the very least, hiring part-time employees will help you secure financial stability that will enable you to invest in other crucial parts of your business.
Related: 101 Tasks You Can Outsource To Virtual Assistant To Grow Your Business
Final Thoughts
Eliminating all business expenses is, naturally, impossible. However, getting rid of those that are unnecessary might be crucial for the success of your small business. This doesn't have to be a difficult task and investing some time into figuring out which costs to cut out will definitely be worth it. It will, ultimately, allow you to improve your bottom line and stay ahead of your competition. 
Author Bio: Alex Lawson is a Financial Team Leader and a blogger, working together with other experts at Brighter Finance. Whenever not working on another project or helping customers with their financial issues, Alex may usually be found online, reading money-related blogs and sharing his tips with other experts.