Are you looking for some of the best small business ideas in Indonesia to start a business in 2023? Are you finding it difficult to choose a unique business idea that let you earn a lot of money in the coming year? If yes, then you are at the right place to get guidance.
One of the major things that horrify most of people when they think of starting a business in Indonesia is gathering enough funds and capital to make the investment. This issue can be solved if you start your business initially on a small scale.
Later on, you can expand the business when you start generating a decent aggregate of profit and earn a good name, i.e. a decent reputation. Some of the most practical and suitable business ideas to pursue in 2023 in Indonesia are as follows:
30+ Best Small Business Ideas in Indonesia 2023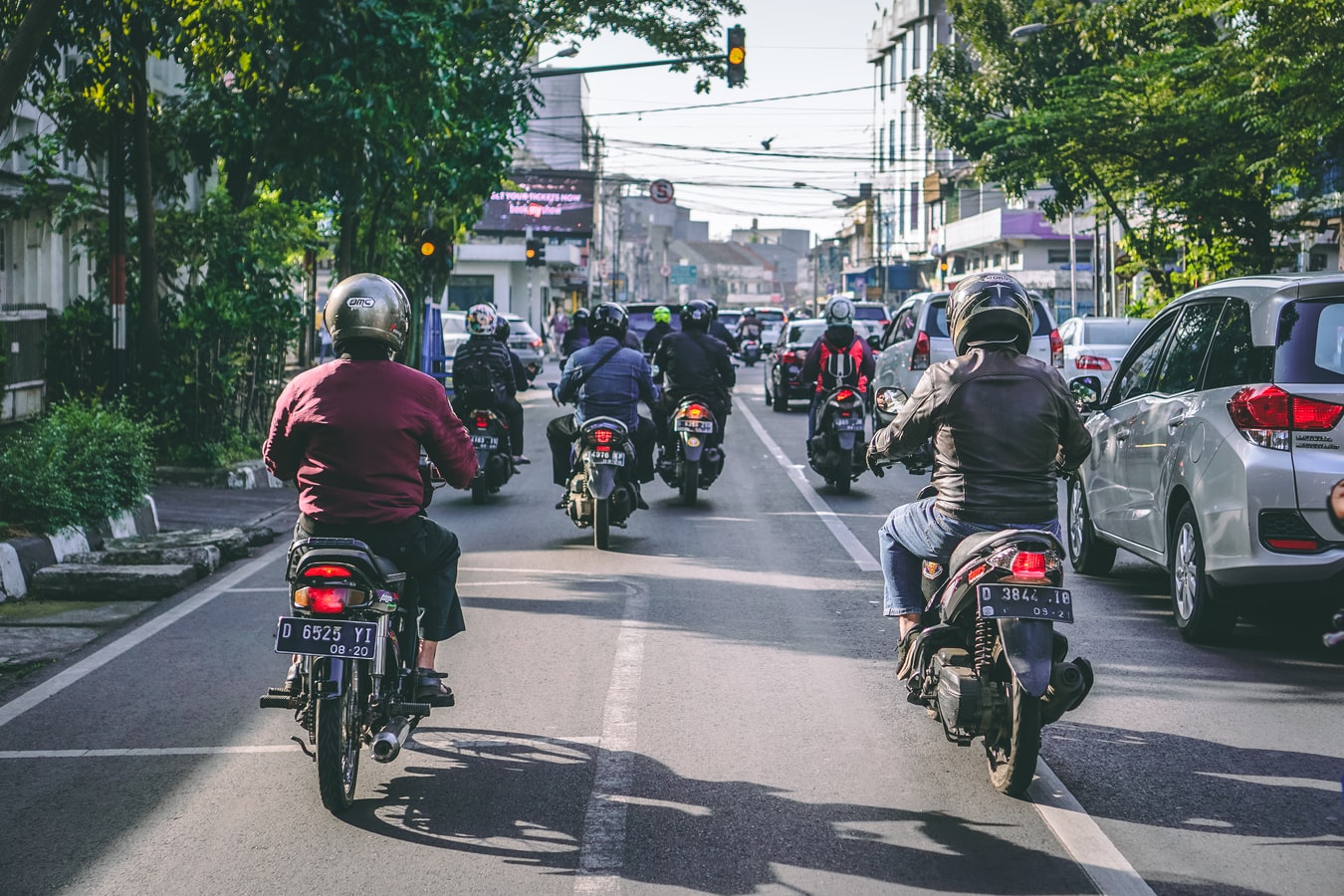 1. Travel Consultancy business
Becoming a travel consultant can be a great business in Indonesia for sale in which you sell your services. Out of all the particulars about Indonesia, one of the best facts is that it is a great place for tourists.
Each year, thousands of visitors come and travel to different parts of the country from various countries of the world. The most worth visiting areas in Indonesia are Bali, Bagor, Medan, etc. These places are the sources of major attraction for most of the tourists.
Investing in such a business can really be fun and lucrative at the same time. You can start a travel consultancy firm or a travel agency; this investment would be totally risk-free.
You can take a start on a small scale by offering certain services like the tourist activities, full day plans for visiting the splendid places of the country, transport services, etc.
You can make contracts with numerous hotels and local restaurants to provide the services to your clients in a better way.
Read: 18 Best Travel Business Ideas for Travel Lovers
2. Equity Financing Business
In Indonesia, there are lots of people who have the potential to start a business as far as the funding is concerned.
However, they do not have enough skills and guidance to use their resources in a productive way. That is the reason they remain reluctant to take an initiative in starting a new business.
You can find such types of people and offer them your services. You are required to make a sample of some of the business plan and show the sample to them so that they can be convinced for investing in your business.
If you become successful in convincing them and proving yourself to be trustworthy, then you will get the funds for starting the business easily. However, you will not have full control over the business decisions because of the involvement of the investors.
3. Business of Hotels
It can be an amazing idea to run a small business in Jakarta and other parts of Indonesia. Making a 5-star business is definitely a big deal at the start of your business career. However, making a small motel or restaurant can be easy and feasible as a small startup.
Of course there is no shortage of foreigners and travelers in the country at all. So they always need a suitable place for their accommodation that is not too expensive.
At the time of peak seasons, a shortage occurs of their housing. Pursing this business idea will surely be great to yield enough revenue. The demand for hotels remains there throughout the year in Indonesia.
4. Book Keeping
Having good skills and experience in accounting and book keeping respectively can open up a way to start a good business in Jakarta and other cities of Indonesia. You can get a large number of customers if you start providing the services in a reasonable way.
5. Internet Service Provider
In the entire eastern region of Asia, Indonesia is supposed to have the greatest number of social media users.
It shows that there is always an increasing demand of the internet in different parts of the country. Making an investment in such a business would surely be beneficial and highly lucrative.
6. App Developers
Becoming an app developer is another small business idea in Indonesia for 2023. Like many other countries of the world, the app developers and programmers in Indonesia are also becoming successful by making amazing apps.
Even if you are not really good at programming and you do not have a tech background, but you have a solid and clear idea about your project, you can get your app developed by hiring experts and professionals.
7. Furniture Factory
Many people and business organizations from the US, UK and various European countries contact the furniture industries in Indonesia because they have earned a great name globally.
You can start your business by making your own furniture factory which would later on let you export your furniture and other similar products to different countries of the world. It will definitely let you earn great revenue.
8. Food Carts
Making a proper restaurant is not very feasible sometimes especially in the initial time period of starting the business. However, the idea of managing a food card can be excellent if you give it a practical form appropriately.
Starting such a business would be comparatively tranquil, easier, simpler and less expensive at the same time. It is a different idea and your customers would surely take interest in it till the end.
You need to offer delicious, authentic and unique dishes and other food items that are both available as well as unavailable in Indonesia.
The Indonesian cuisines would be a great attraction for the tourists. In this way you will be able to target both the locals of Indonesia and the international tourists.
Read: How to Start a Food Truck Business?
9. Business Finder
Another great business idea in Indonesia that you can pursue is making a link between the sellers and the buyers.
For example, many people in Indonesia are such that they wish to source of the various items from the country but since they were never there, so they would be very vague about knowing what to find and from where to find.
You can assist these types of people in finding the items easily. You can earn good commissions by starting this business.
10. Beef Processing Businesses Opportunities
In the list of small business ideas in Indonesia, the beef processing industry is mentioned as one of the best options. In order to start such a business, it is better to have your own cattle-rearing farm.
Some other interesting small business ideas in Indonesia for 2023 are as follows:
11. Family Business Ideas in Indonesia
There are a number of business options that you can opt for as a family. But elder or child care are the best among all. Providing personal care as a whole will be easy. You can earn money by just spending time with a child or an elderly person.
12. Cattle Rearing Business
The best animal for cattle rearing is the cow. It is perfect both for dairy products and for the labor department. The cow is the ideal animal for both ploughing and irrigation.
13. Dressmaking Business
Having good knowledge of tailoring, you can opt for dressmaking. Start as a simple dressmaker, or commonly know as a tailor. Once you become experienced, open a boutique for large profits.
14. Tax Consultancy Business
If you have a good know-how of taxations and related material, you can help people understand their taxings. Help businessmen to lessen the tax with the same amount of properties and investments.
15. Online Retail Market
With everything getting online, it really irks people to go to the shop for daily-use items. Build an online platform and start selling high-quality products.
16. E-commerce Business
E-commerce is expanding at a great pace. If you are planning to go for this business idea, it is necessary to have in-depth knowledge of e-commerce. Not everyone can understand the complexity of this business structure.
17. Rice Production Business
Rice being the staple food of Indonesian people, can prove to be a much profitable business option. Whether it is rice production, rice processing, or even packing, it will land you good business and profits. If you have even a hint of farming, start rice farming right away.
18. Open A Restaurant
Being a tourist country, Indonesia will prove to be a great host for your big restaurant scheme. Not only the tourists but the locals will also prove to be super welcoming and you are supposed to earn a lot of profits.
19. Open an IT service company
Indonesia has a very small population. That being said, there are not too many IT expert residents. However, there happen to be a large number of tourists and foreigners who seek IT services. So, if you are an expert in the IT field, grab the spoon and start earning.
20. Palm Oil Production
For the palm oil production business, you will get both high demand and a large quantity of raw material in Indonesia. Even the palm trees are enough in quantity for you to produce enough palm for oil for export.
21. Accounting Services
Accounting services are actually a blend of different services. From bookkeeping, to finance consultancy, you need to provide your customers with complete guidance regarding accounting.
22. Provide Business Consultancy
If you are too good at business techniques and thinking to pick up any of these suggestions and start earning big, then you should definitely go for business consultancy services. Use your business knowledge to help others build successful businesses.
23. Open A Vet Clinic
As the trend of having pets is taking the world along with it, Indonesia is also moving at the same pace. It would be a great idea to open a vet clinic amidst much hype.
24. Insurance Consultancy
Indonesian people are not that aware of insurance by now. If you have good convincing power and some knowledge of insurance, this could be your perfect business idea. Work in cooperation with big insurance companies and earn huge profits.
25. Handicraft Business
In Indonesia, you will get enough local artisans for your handicraft business. This traditional handicraft of Indonesia is not only in demand among the locals, but foreigners are fond of it, too. Strategize good marketing techniques and earn big profits.
26. Provide Mobile Repairing Services
In the present age of technology, mobile and computer repairing is essential in every corner of the world. Similarly, Indonesian people also seek repair services. If you are familiar with technical repairing, you can opt for this suggestion as your business idea.
27. Venture A Coffee Shop
The coffee production in Indonesia is quite remarkable. Both the quality and quantity are amazing. Opening a coffee shop will attract a good deal of customers and finding coffee at low rates will leave you with large profits.
28. Provide Online Medical Consultancy
Online medical consultancy is becoming in day by day. People find it super convenient to find the solutions to their medical problems by just opening an app, dialing a number, or searching a website. Build your platform and do good marketing.
29. Provide Social Media Marketing Services
Social media marketing is becoming super important for present-day advertisement. If you have a good know-how of social media tactics and keyword surfing, then you can go for social media marketing services as a business.
30. Wedding Planner Services
If you think you can manage events and are good at the decor, wedding planning might be your perfect fit. The worth of the wedding industry is increasing day by day. With a good team and a good sense of aesthetics, you can become a successful wedding planner in no time.
31. Online Tutoring Services
The best part about this business is that you won't need to set up expensive offices. Just go for online platforms and find students, or let the students find you. Social media pages and websites will do great help.
More Read: