Choosing the right eCommerce platforms for your business isn't always that easy to do. To be clear, there are some outstanding – even amazing – options out there to select from.
The key here, though, is that you have to wade through all of the options and narrow down your choices based on what's going to work for the way you are managing your business. That's a lot to take into consideration!
How to Navigate Your eCommerce Platform Options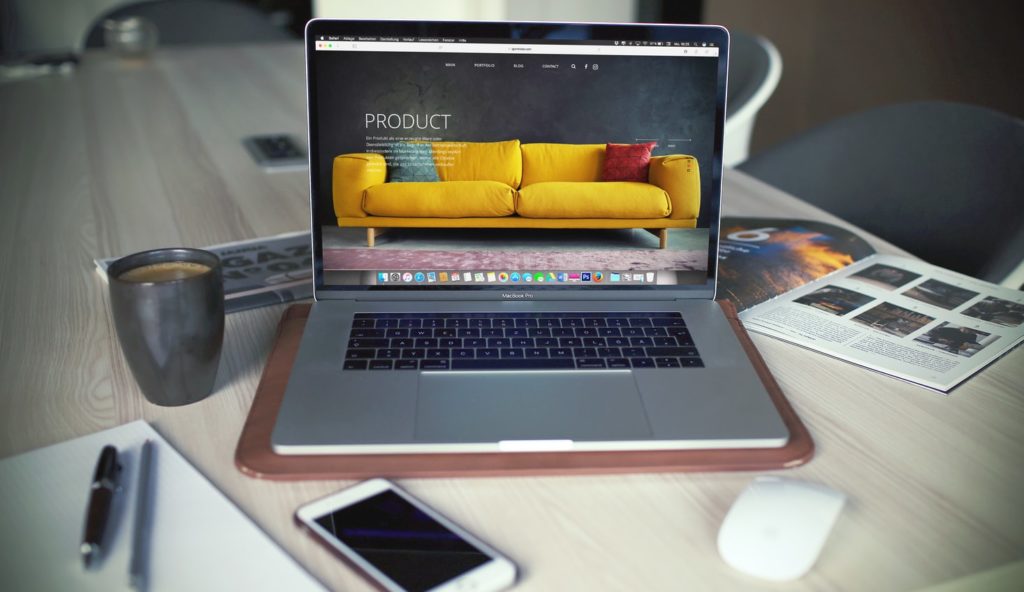 When you consider what the industry holds for us this year – some reporting that SMB e-commerce platform market will finally break into that billion-dollar level – it's critical to understand each of your goals.
There is a lot to be had by small companies. However, what is also important to consider is how well your small business is equipped to handle this type of opportunity and growth.
Some companies have taken to building their own online store. This is an option that can work well, but it is a huge task for most companies. Here's what's even more interesting – having this huge, highly expensive website of your own is virtually not necessary.
You can choose from one of the numerous e-commerce platforms today that can do all of the heavy lifting for you.
What platform should you offer? There are a few basics such as:
An online catalog for your products

The ability to handle incoming traffic without fail

The ability to take payments online

Showcasing tools to help your products stand out

Methods for managing customer service

Solutions for after-sales communications
Now, some of the best take this even farther by offering nice marketing features (that can minimize much of the hard work that goes into that process).
If you want to integrate your local sales with your online market and database, you can do that, too. You may have other features you're interested in as well. These platforms probably offer a solution to any problem you are having right now.
Considering what you need and what goals you have for your business, it's important to look deeper. You need a solution that is modern, very safe to use, and highly efficient. That's why we've created a list of the three best e-commerce platforms for SMBs today.
Take a closer look at a few key recommendations for the best e-commerce platform for 2020. You can also tap into an e-commerce consulting agency that can help you find the right solutions for your needs.
1# Shopify
Though you may not have thought about Shopify as the number one choice, there are some key benefits to using it over other products.
The most important is just how easy it is to use. When the founders created it, they designed the software to be very easy to use overall.
You do not have to have an IT person sitting next to you to use it. And, all of the features are also just as easy to learn to use and to apply.
Here are some key advantages that Shopify offers as an e-commerce platform:
Ease of use – this really is a simplified, cut-out-the-drama type of platform

It offers Level 1 PCI compliance and 256-bit SSL encryption

There's always help available, 24/7

There are dozens of features available to use including mobile apps

The CMS is strong and nicely laid out to create an attractive online store

There's unlimited hosting available

Analytics on customer views and interactions is spot-on

There are also email marketing tools, coupon tools, and other discount options
In terms of costs, you have three options, a basic level for $29, the standard option of $79, and the advanced version at $299 a month.
2# Bigcommerce
This is a name not all people would recognize but if you are in the e-commerce business, chances are good that you will find it a good option.
The company was designed to be more than just an e-commerce storefront. It also adds to the management of your business as a component. They also have professionals that can help answer your questions and give you support overall.
There's a lot to like about Bigcommerce, including these features:
Numerous templates and themes to choose from or design your own

Over 40 pre-integrated gateways for payment acceptance

Customized shipping solutions and features

Amazon Import and Link and Shopping for Instagram Stories

Lots of guidance and analytics
The Bigcommerce costs are just about the same as those of Shopify – $29.95 a month for the standard model, $79.95 a month for the Plus model, and $249.95 a month for the Pro model.
3# Volusion
The third recommendation we have for you is Volusion. There are some nice features to this platform (and yes, it is one of the older models out there that has been modernized with fantastic tools).
It is a true all-in-one package that gives you a lot of features and management tools. One of the best reasons for this option is that there are lots of backup and resources to rely on if you have questions or concerns. There are a few stand out features we like such as:
Customized templates and ready-to-go options

Good product management tools

Marketing features

Payment accepting methods, order processing, and tax management that's fast and easy

POS integration

Apps from other parties
For costs, Volusion is priced at $29 a month for the Personal account, $79 a month for the Pro version, and $299 a month for the Business model.
Which e-commerce business model is right for you? You don't have to make that decision on your own. As an e-commerce consultation agency, our team at Nuanced Media can handle all of your questions and help you choose the right solution.
Read Also:
Author: Jhonny Castillo