Good web performance is the foundation of all effective online businesses. It refers to how quickly a website's pages are downloaded from the internet onto a person's browser. So it determines how quickly your customers can access your site when they click your link.
Because people prefer to interact with fast websites, web performance is directly related to user experience. A slow loading website = poor user experience, which will lose your business both engagement and sales.
The amount of time people are willing to wait for a page to load has steadily decreased over time. Now, businesses have just two seconds to reel people in. If they're kept waiting two seconds longer, they'll ditch you in favor of your competitors.
This abandonment could mean the difference between your website driving up sales, or driving them into the dirt.
But, with a little insider knowledge, you can get ahead of changing trends in web performance and come out on top in usability and, ultimately, in the search rankings. Here are three of the most important web performance trends and how you can prepare for them.
Find Out Where You Stand
Before you consider optimizing your website, you need to take a cold hard look at your current site speed. To do this, you can use Pingdom or Google's PageSpeed Insights, both of which are easy and intuitive to use. Simply enter your website's URL, press 'Analyse'.
The load speed of the individual pages of your site will differ. But getting a view of your overall website speed is good enough to start with. And taking action to optimise the whole, will have an effect on them all.
If your results indicate you're site is slower than 3 seconds, you definitely have a problem. If it's slower than 4, you will be losing a truly terrifying amount of traffic.
1# Do You Need A New Web Host?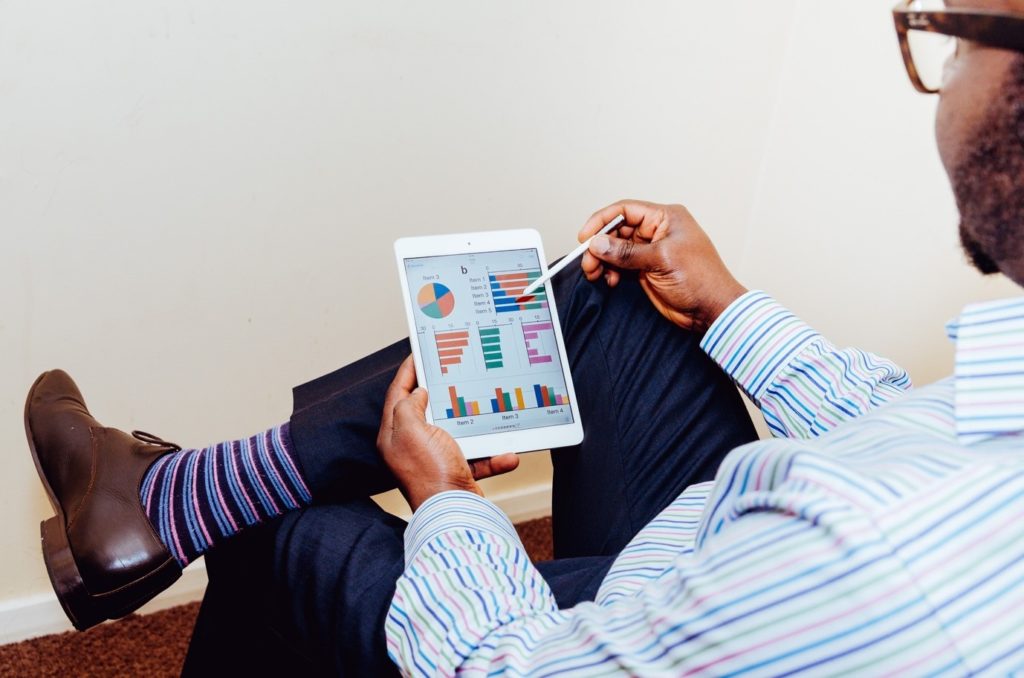 There are rarely easy wins in maintaining a successful business, so when one does come along, you should grab it with both hands.
The simplest way to up your website's speed is to reassess your web hosting needs. Your web host determines how quickly your website's data can be fetched from servers and rendered to a person's screen (how quickly they can see it).
If you have outgrown your web hosting plan and are regularly using up all of your bandwidth and disk space, your provider will struggle to deliver data from their servers to your users quickly enough.
If you have a small online presence it's likely you signed up for a free hosting service. And, although there are some free web hosts that are worth your while, most business need a paid service and they vary considerably in what they offer.
To accurately assess your needs, you should find out how much of your bandwidth and data you have been using. Once you know this, find out your current traffic and data usage figures using your website's metrics area.
Find a plan that offers at least this, plus an extra 30% for expected growth.
Bonus tip: don't be fooled by cheap 'unlimited' plans that do actually have many limits.
2# Scale Down the Data-Munching Content
In the interest of keeping up with your competitors, it can be tempting to add every new design feature and plugin you can afford to your website. But if you never upgrade, renew or replace it, you'll end up putting it under immense strain and it will start acting like an ageing marathon runner.
None of your pages should contain more than 2MB of data, but many on the internet do. The most data-hungry features of most sites are high-resolution images, untrimmed scripts and complex design features.
To make a significant difference to your website's current performance you can:
Compress your website's whole image library with image optimization software like kraken.io (paid) or smush.it (totally free). This can reduce its total size by up to 85%.
Use lower resolution images for mobile and tablet versions of your site, rather than scaling down desktop versions.
Trim your code using minifycode.com, an online tool that takes your website's code and removes all unnecessary elements that don't have any function without changing anything you need.
Bonus tip: you can now get speed optimised website templates, so if you are planning to start a new one, opting for one of these can really optimise your speed from the outset.
3# Consider Off-Site Content Hosting
It's not always possible to cut down on your data usage. You might run an online store and need every one of those thousands of high-resolution images. Or, your industry might rely heavily on data-hungry advanced media content like webinars and personalised video messages.
If that's the case, it might be time for you to jump on the cloud computing bandwagon.
The benefit of cloud computing is that you can have everything you need available on your site without having to shell out for the expense of building the in-house IT infrastructure to carry it.
Bonus tip: make sure you fully understand how cloud computing providers charge for their services, or you could end up with hefty bills.
Final thoughts…
If you want your business to stay ahead of the curve, you need to know how to optimise and future-proof your website. So, although web performance is usually left to developers and coders, knowing what's driving them gives you the power to keep up with your competitors.
Author: Jann Chambers