Over the last decade, we've seen various researches supporting the already well-known fact that engaged employees are more productive, and less likely to leave the current organization. This valuable data prompted the business owners to, with the mutual benefit in mind, take a variety of measures aimed at improving their employees' well-being.
As a result, modern workplaces have made huge leaps from being utilitarian cubicles to becoming important strategic assets aimed at boosting the level of workers' satisfaction.
Let's take a look at some of the results of this interesting development and see how good office design positively impacts employee engagement.
7 Ways Good Office Design Positively Impacts Employee Engagement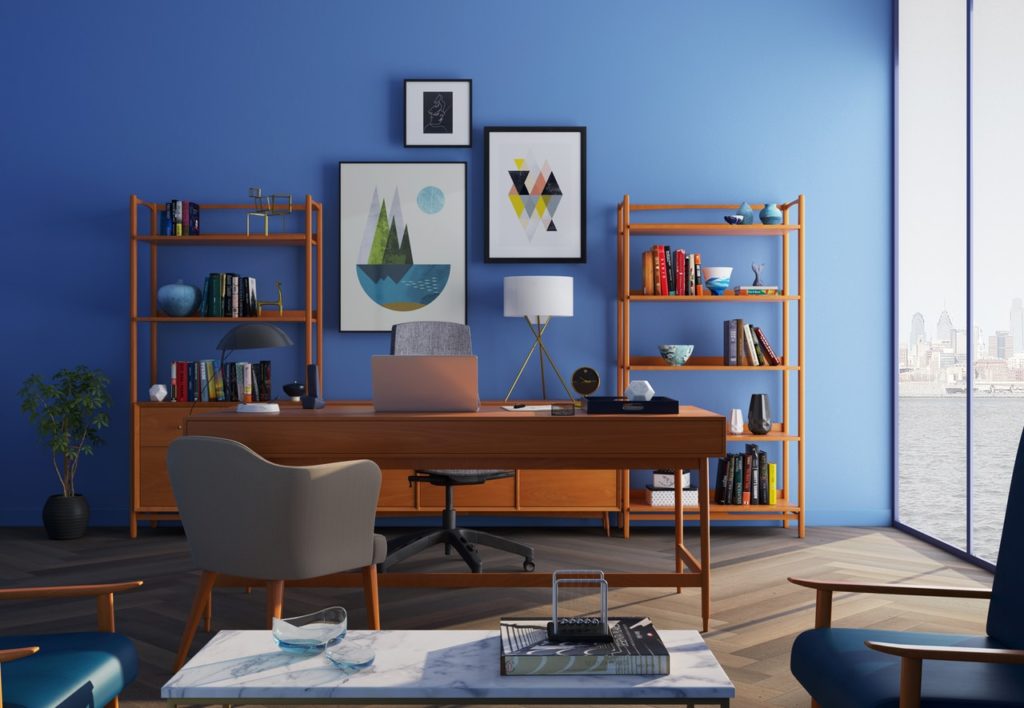 1. Inclusive office environment improves employee relationships
According to Harvard Business Review, employees with best friend at the office are seven times more likely to engage fully in their work. That is why we see a number of modern premises designed specifically to foster meaningful relationships within their respective companies.
These positive results are usually achieved through the open-office floor plan and the creation of various social hubs where employees will be, once again, directed to each other.
However, if this concept is ever to fulfill its potential, designers have to avoid the common pitfalls of the open space layout such as age discrimination and lack of privacy.
2. Zoning maximizes the workplace functionality
One of the great ways to utilize the concept of an open office without compromising the employees' privacy is creation of different zones or hubs with specific purposes.
Some of the most common zones we can see in modern offices are collaborative spaces, kitchens, lounging areas, wellness hubs and isolated productivity nooks.
In such environment, workers are able to effortlessly shift their surrounding according to their current social or work-related needs and thus maintain the optimal level of satisfaction, happiness and productivity.
3. The inclusion of branding strengthens the marketing potential
Traditionally, a company's brand is built by its marketing department. However, the employees are the ones conveying it. The Edelman Trust Barometer study says that 41% of people believe the employees are the most credible source of information regarding one company.
As a result, we can see a growing worldwide trend of passing the brand message to employees in order to bind them closer and encourage evangelizing.
For instance, prime experts in Hong Kong interior design are successfully using this concept to express the brand identity and portray the brand values through all important social hubs and touch-points, and thus promote brand engagement.
4. Smart design creates flexible work experience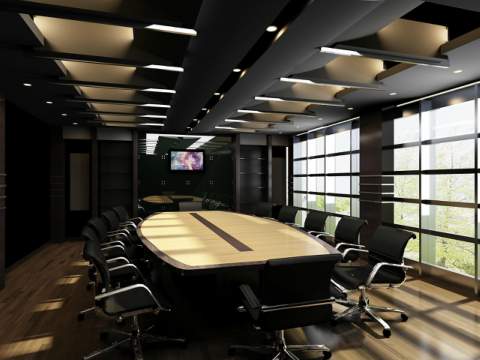 Flexibility is one of the most important ideas used to provide the workers with the highest level of convenience, encourage individuality, and prevent productivity drops.
It is usually implemented through tools such as adjustable work stations, portable elements, double-duty furniture pieces, cloud technologies and video conferencing apps.
All these tools ensure that, when the employees feel exhausted and their productivity starts to drop, they can quickly adjust or completely change their work environment according to their current needs, without having to abandon their duty or without losing touch with their co-workers.
5. Sufficient storage prevents clutter
Clutter has a devastating effect on employees' happiness and productivity. One research even goes so far as to say that disorganization can lead to financial losses equivalent to 10% of manager's salary. That is why businesses need to encourage and enable their employees to keep their workplace orderly and organized.
This is often achieved through personal lockers, hanging bookshelves, and some other units that are not so synonymous with the business environment, like coat racks, storage carts, pedestals, credenzas, and cubbies. All this units provide sufficient storage space, without compromising the natural flow of the office.
6. A naturalistic environment has a positive effect on employees' happiness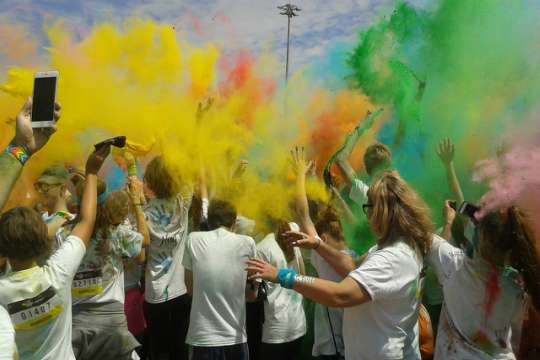 One of the main reasons behind workplace depression is the sense of being enclosed in an artificial environment, separated from nature. That is why modern office design strives to erase the boundaries between the inside and outside and create a pleasant, open, and naturalistic space.
This is largely achieved through two important elements. The first one is natural light, which participants in the Harvard Business Review survey listed as the single most important office perk. The second are indoor plants that play a role both in cleaning the air and reducing the workplace stress.
7. The choice of colors has a powerful effect on employees' psyche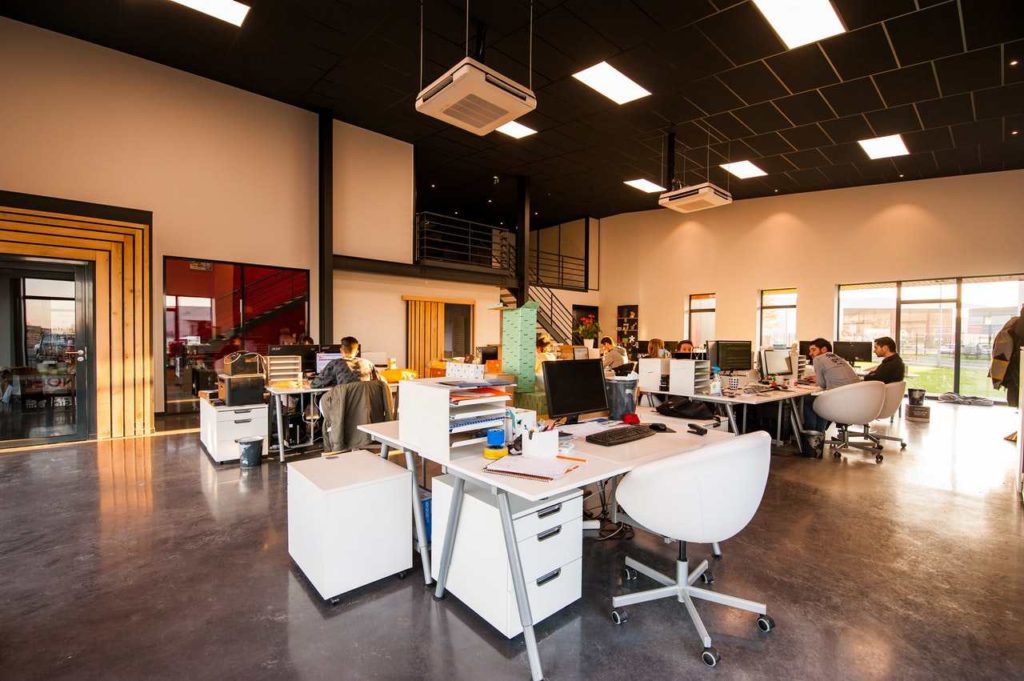 Finally, there is the choice of colors that can cause some truly profound effects in the workplace environment. For instance, the color blue has a very calming effect and aids in concentration.
The color yellow is linked to happiness, optimism and other positive emotions, while the color green has a soothing effect and eases anxiety.
The key to utilizing all these interesting properties is finding a way to incorporate them while preserving the branding and finding the right fit for each particular workplace zone.
As we can see, interior design can be used as a very powerful tool for improving a company's operations. What's most important is that all these improvements are beneficial to all sides involved. And any trend capable of bring together employers and the workforce should be carefully examined and encouraged.
Read Also:
Author Bio:  Mike Johnston is a business and lifestyle blogger from Sydney. He is a regular writer at Smooth Decorator and Divine Magazine. He also contributed on several real estate, automotive and environmental blogs as well. Mike's goal is to create and share meaningful content that helps and inspires people.