Employer statistic studies show that it costs companies around 33% of an employee's annual salary to replace qualified workers when they leave.
The studies also show that turnover or productivity costs involve retraining new employees because the talent and knowledge lost when employee's leave is quite expensive. Not to mention what employers lose spending the time to market and to find a replacement. Dollar figures show that replacement costs can easily run around $15,000+ per person.
Compared to a few dollars to recognize employee achievements, like giving out trophies, is nothing compared to the costs associated with large turnovers.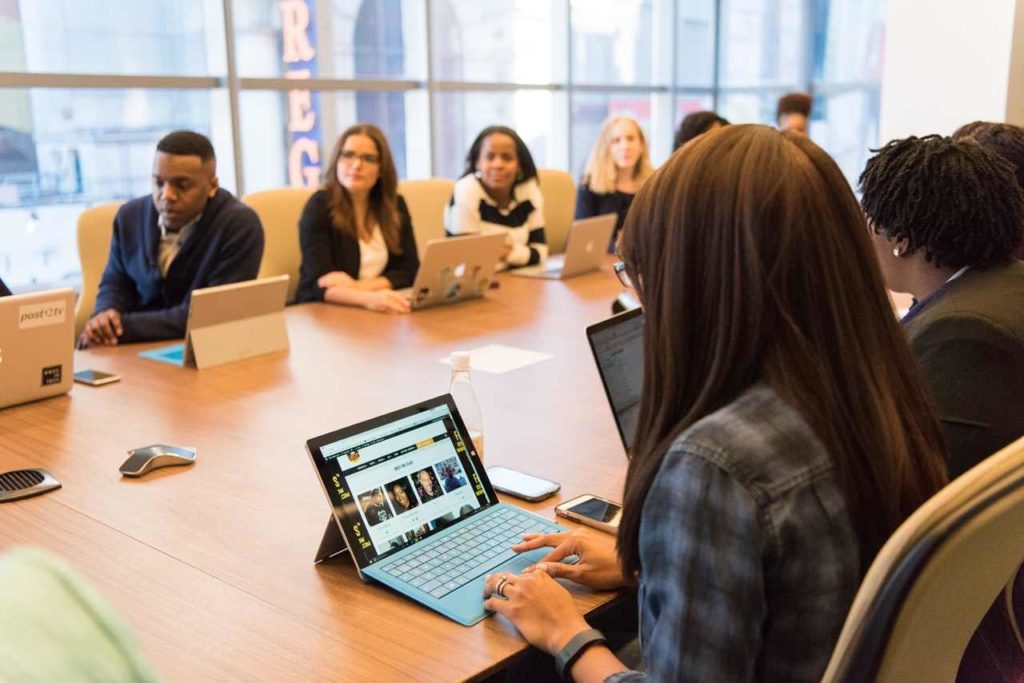 Employers must be more aware of the atmosphere at their workplace; there must be more individual and team building activities and acknowledgments.
Depending on the salary of employees who leave their job, the following rounds-out to what employers spend to replace certain positions:
Entry level positions: 30% to 50% of annual salary is spent to replace this level
Mid-range positions: 20% of annual salary is spent to replace this level
Supervisory positions: 150% annual salary is spent to replace this level
Executive positions: 213% of annual salary is spent to replace this level
Read Also: 50 Highest Paying Jobs in the World
These monetary losses don't stop here. Additional costs from employee turnover statistics also can include the following:
Severance and benefits pay-out
Advertising costs to attract new employees
Training new employees that involve time and money
Productivity costs to get a new employee up and running
How To Reduce Turnovers and increase Employee Retention?
There are many reasons why employees leave a company. More money is often the first thought that people have when employees leave, but this is not always true.
Often the lack of career upward mobility is a common cause of employee job dissatisfaction. Job responsibilities is another reason why well-trained employee's leave. This means that the employee had a more realistic view of their job, but in reality, it did not pan out.
How can employers reduce employee turnovers? Employers must learn why employee turnovers are so high. In the meantime, begin to appreciate your employees of all levels with employee recognition symbols like varying corporate awards. Maybe consider trophies for jobs well done.
Infix your company values with new recognition tools like celebrating what is personal to employees, such as births, birthdays, work anniversaries, etc. It is vital to keep turnover rates low by increasing company morale.
Increase Company Profits With Happiness
Happy employees can make or break a company's profitability. Businesses who have instituted more employee engagement solutions have witnessed 27% more profits, 50% more sales, and customer loyalty, and 38% more productivity numbers. Just a thank you goes a long way to reward employees and it is an effective tool to keep employees productive.
Remember, just saying thank you as a motivator does not cost you anything. In fact, thank you honors can keep your turnover rates almost non-existent.
Employee recognition surveys report that when employers spend only 1% or more of payroll on award recognition, they experience an 85% positive impact within the workforce.
Employees want to do a good job, but if they are underappreciated, the employer loses and so does its reputation with the public. Now that millennials are entering the workplace, they are bringing much-needed skill sets that must be appreciated. Companies must learn how to manage and reward their talents.
Companies Must Adapt To Keep Employees
Millennials are informing employers that they are an investment and not an expense. If you lack appreciation for their high-tech skill-sets, they will immediately walk away.
Communication is very important as we have recently viewed through the worldwide Google walkout. The modern workforce is looking for ongoing goals, rewarding personal experiences, compensation programs, and recognition.
Yes, increased pay and compensation is appreciated, but this must be coupled with recognizing their hard work. The unique benefit of offering awards helps to make workers feel satisfied, it introduces a more psychological or holistic performance and it keeps employees better engaged. It is further reported by Deloitte that businesses that offer recognition programs have 31% lower turnovers.
Happily, employers are now learning that employee retention improves when even the small things for employees are communicated. It is these motivations that are more memorable too and that helps to define personal milestones that keep employee's working at the same job for years.
Author: Jane Brown