Although many restaurants have a website, most of their sites are really lame, displaying only a couple of images of their place and simply posting their phone number for people to make reservations.
This is adequate, but a web presence should mean much more for restaurateurs than just showing some information. Online marketing strategies in our times became more essential than ever before. Now everyone has his own pages on social networks and use the Internet on a daily basis.
So, it is very important to share information about your establishment and market it online. Here are ways on how to attract clients to the restaurant using the Internet:
7 Ways to Attract Clients For Your Restaurant Business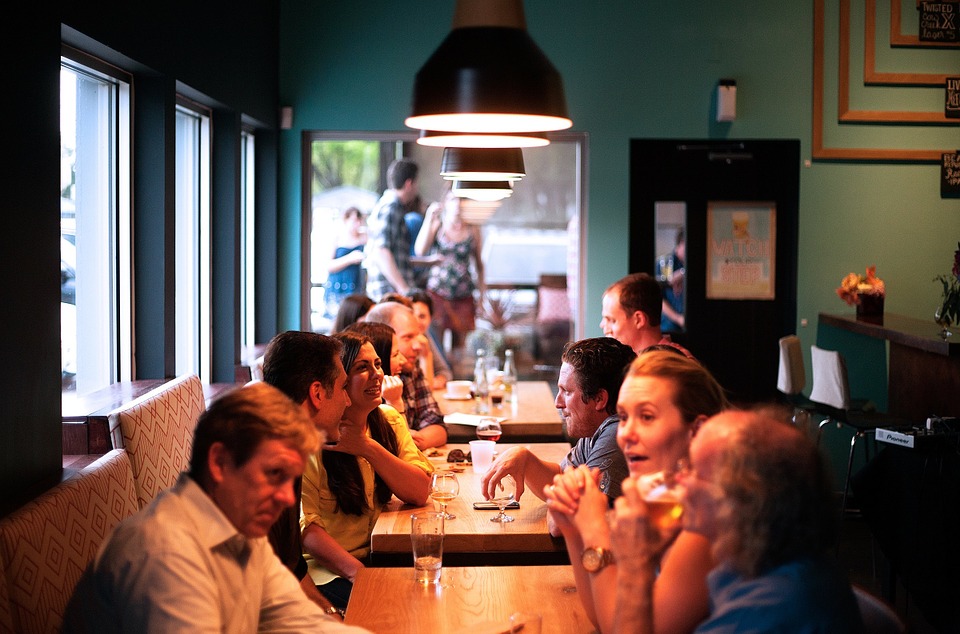 1# Create an Informative Website
Most of the restaurant websites are not mobile friendly. Your website should offer your mobile users easy to read website through their devices.
The first item that your website users view is your menu. Your online menu should be updated regularly. It's so disappointing telling guests that the menu has changed and it's not what they can see on the website; that's too unprofessional. Do not forget to add the pictures of your meals, because the visual content is very important.
Include prices of your meals and even the wine, liquor, and beer in your menu. Make sure you include the nutritional value of your dishes because many dinners are interested in nutritional content.
Include and update all the discounts, special offers and prices of your food on the home page of your restaurant website. So, it will be easy for your clients to find the information that it is important for them.
Ensure you have added your contacts and a Google Map to your website for directions of customers accessing your site through mobile devices. Do not forget to add do-follow links to your social networks and business pages.
2# Use a Blog to Share Your Experience
As a restaurant owner or operator, you could have a lot of fun with a blog. A blog informs, entertains, and is good for SEO. Marketing a restaurant with a blog serves several purposes such as:
informing your prospective guests (make them closer to your deal and share your experience)
entertaining your prospective guests (it is about visual content, some interesting videos or photos of meal preparations and reviews about your restaurant)
improving your search engine optimization (by publishing a lot of content – much of which is optimized for local searches).
Think beyond blogging about what's happening in your restaurant. Start thinking about your town or city. Think about what might interest prospective guests. You can blog about events in your establishment, in your town/city/state/province, and in your industry.
Write about the food you use – the history, where it's from, why you use it, etc. These posts will help with your local search engine rankings. Every town has a ton of information to write about. Try to come up with interesting facts, events, happenings, etc.
Also, you can publish different recipes and secrets of meal preparation or even show what strategies you use to make your place better for clients.
3# Business Pages
Twitter updates and Facebook statuses are great places to let people know about your latest special offers and any changes which may affect your customers. You can even use restaurant marketing and social media skills to let your fans know about your daily specials.
Create business pages on Facebook, LinkedIn, and Twitter. Add there the link to your website (everything should be connected). Also, add the information about the owner, the chef and share the contact information – email, mobile number, messengers.
It is easy to update these using this media, and it can help to entice people to come in, even if they hadn't been planning on eating out that night.
Make sure that it is easy for people to find the rest of your menu as well because many people will want to look at a sample menu before deciding whether to visit your restaurant or not.
4# Explore the Advantages of Visual Content in Instagram
Restaurants have experienced increased success when sharing portraits of their customers enjoying their meals, photos of the dining atmosphere, pictures of specialty dishes and snapshots of the scenery.
This gives the customers a personal sneak preview of the delights they can expect while extending beyond the reach of commercial advertisements. Through Instagram, restaurants can publicize their special events, unique atmosphere and customer satisfaction through photos, while subsequently staying linked to the major social media outlets, Twitter and Facebook.
The addition of video sharing through this medium makes short promotional videos (up to 15 sec) available to either public or private followers. Thus, when used wisely, this platform serves as a personal photographer, videographer and publicist.
5# The Usage of Popular Hashtags, Locations, And Reposts
When you are uploading your food picture in social media, you have an option of putting hashtags which are related to the picture. For example, if you are posting a Veggie Pizza, you can use the hashtags #pizza, #veggie, #restaurant along with a picture. When a customer searches for pizza, your picture will show up with all the pictures with the hashtag #pizza.
Moreover, use popular locations in your city to attract users to your publication. It will be easier to find your publication via a famous location.
Repost some news to your page, it can be news about what happens in your city or your client's photo from your restaurant or even some positive comments about your service.
6# Register on Restaurant Reservation Software
Eatapp is one of the best restaurant reservation software to make your place easier to find. It allows its users to discover and search restaurants and also reserve them online. The software comes with table management and reservation system; you also can make reservations online.
Also, what is very useful for the restaurant owners, they provide their users with the blog, where you can find best restaurant marketing strategies as well as the restaurant floor plan.
7# Work With Bloggers
Food bloggers make up a small portion of the online blogging community, but their impact is felt throughout the world both online and off. Ask bloggers to make a review of your place and offer them a free meal or another type of barter.
You can always work with one blogger or work with a big number of online influencers. It will be a great marketing strategy that really works.
Conclusion
Online marketing strategies for the restaurant now became one of the most important parts of the restaurant business at all. Promote your place on the Internet and you will see the progress.
Use our piece of advice and be more popular and successful. Hope, these secrets are useful for you.
Author Bio: Kate Eat