Competing in today's marketplace is a major challenge. It seems like everyone is doing what you are doing, and yet some of them are getting better results.
Fortunately, once you realize what they're doing, you can adopt the same strategies and level the playing field. This, combined with the hard work of creating an excellent product or service, can help you excel in your industry.
What does it take to extend your reach? Take a look at how social media can boost your brand and your search engine optimization (SEO) results.
6 Ways SEO and Social Media Can Increase Your Reach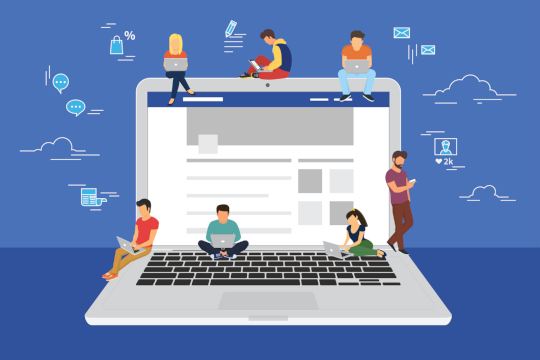 1# Does Social Media Directly Affect Search Results?
"Social media is not just an activity; it is an investment of valuable time and resources. Surround yourself with people who not just support you and stay with you, but inform your thinking about ways to WOW your online presence" — Sean Gardner
In 2014, Google's Matt Cutts released a video saying that Facebook likes and Twitter followers do not impact a company's or website's search ranking. That was a long time ago.
While Google doesn't directly share their search algorithm, it's pretty clear that with the push toward video content YouTube videos are featured highly in search results. It doesn't hurt that YouTube is owned by Google, of course.
So YouTube videos definitely rank more highly than other activities. What about Facebook followers or Twitter? These factors do impact search rankings on Bing, but are not believed to be directly tied to results on Google.
Of course, your social media presence provides a lot of value in driving traffic to your website and boosting the amount of time people spend on your site, which are Google ranking factors.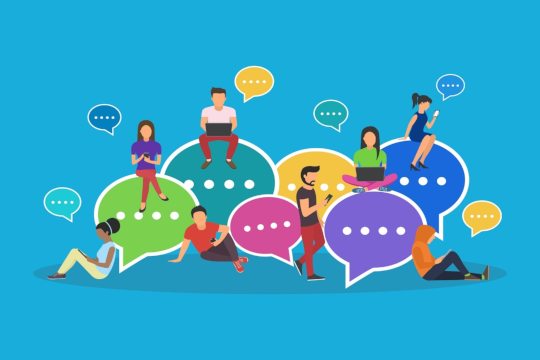 2# Share on Social Media to Get Links
Another key SEO factor that Google considers are inbound links. How do you get those link juices? Primarily, you get them by creating high-quality content that other people are willing to link to.
One of the very best ways to draw attention to this excellent content is by sharing it on social media, and encouraging your followers to do the same.
To draw relevant viewers, use keywords and hashtags in your sharing. For instance, if you're sharing real estate information on Twitter, use #realestate to extend your reach beyond your current audience.
Hashtags are also excellent on Instagram. For Facebook, you'll want to use keywords and create a great hook that gets people to click and share.
Struggling to find the right keywords and hashtags? Working with an experienced digital marketing agency can make a big difference.
3# Stay Consistent Across All Platforms
Do you know what Google doesn't trust? When your name, address, and phone number (NAP) are different across different platforms. Make sure that your contact information, bio, photographs, and branding are the same no matter what platform people find you on.
Of course, this isn't just important for rankings. It helps the actual people who find your content to understand that the profile on Twitter is connected to the one on Facebook, and both are connected to your Instagram account. This helps those people view you as an authority and trust you.
There's another aspect of consistency as well – posting regularly. An account that looks like a ghost town will damage your credibility.
Be sure you don't extend your social media presence beyond your ability to keep up with interaction. Fortunately, there are a variety of sharing tools that can help.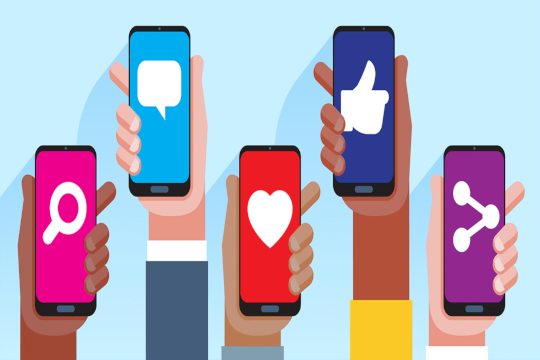 4# Make Your Social Posts Highly Shareable
Remember, when it comes to social media, visibility is the name of the game. You'll want to share content that catches the eye and encourages others to post it to their accounts as well. Creating an engaging content can expand your reach in the long run.
While best practices vary somewhat between platforms, these tips are always relevant:
You also want to make sure you use keywords and hashtags that help people stumble across your content, even if they aren't your direct followers.
5# Ensure Your Website Lives Up to the Hype
A lot of the work you do is designed to get people to visit your website. But once they get there, are they going to be excited… or disappointed?
You want your website to match the same branding and NAP that you have on all other platforms. However, you also have to make sure that the information there is engaging, high-quality, and shareable. Take advantage of extra images or videos, share full reports, reviews and more.
If your website has the same look, tone, and draw as the social media that led your visitors to it, you'll find you have great engagement and build strong relationships.
6# Use Social Media to Boost SEO
"Social Media can provide a conversational extension to a B2B company's nurturing programs. Social Media gives us the opportunity to humanize our communications and make our companies more approachable." — Ardath Albee, CEO of Marketing Interactions
On some search engines, like Bing, your social media following and activity is a rating factor. It helps signal how authoritative you are. With Google, it's not a direct factor (unless you count YouTube.) Instead, you want to use social media to get links and build your website's audience.
With the SEO and social media tips in this article, you're now ready to do this successfully. Get out there and make a splash!
Read More on SEO and Social Media:
Author Bio: SEO Experts