If you want to succeed in any business environment, you need to use every tool you have at your disposal. From investing your resources properly, training your employees, to taking risks and trying out new ideas – you have to cover all your bases. And of course, marketing is no different.
A proper business needs to get out there, people need to know you exist. However, here is where many people make the mistake of assuming that just because they work online, that they can only advertise online.
Online businesses make the serious mistake of never actually using any advertising tactic IRL (or rather, offline). This is where this article comes in. By not using offline marketing, you are losing out on traffic, customers, and money.
4 Offline Marketing Methods Online Businesses Should Use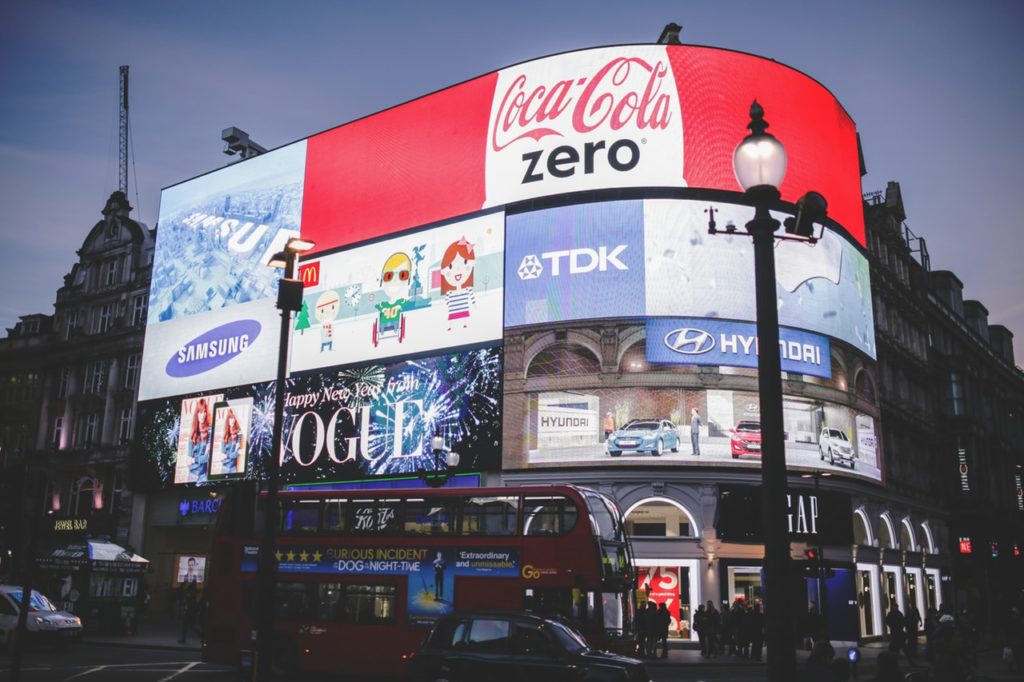 #1 Offline Marketing vs. Online Marketing
In the last couple of years, companies have directed most of their efforts towards advertising their products and services online – and rightfully so. With the influx of social media, search engine optimization, the rise of social media influencers, all these things will definitely lead to more reach, perhaps even more than standard practices.
But there is still something to be said about old-fashioned, offline marketing. Just getting outside, adding something tangible to the world that leads to your company. And the important point here is that it's pretty much the same for an offline or an online Business.
#2 Use Guerrilla Marketing
For some time now guerrilla marketing has been a successful and useful tactic in the marketing world. While it is quite hard to define, it centers around originality and uniqueness (and a low budget). With Guerrilla marketing you go out into the world and attract attention to your brand and your ideas with specific stunts, tactics, and tricks.
Guerrilla marketing is best described through examples. Now, of course, there are many ideas you can try. That is the beauty of guerrilla marketing, and we will try to present just a couple.
One of the simpler and more interesting ideas is getting stickers, and posting them all around places where you believe your target audience hangs out. The stickers (and other material) themselves should serve as an ad for your company. So adding things like your company's logo, website, address, and social media pages is a good idea.
So, for example, if your online business deals with gaming equipment, try to post these stickers around internet cafes, gaming shops… You should also make interesting brochures, flyers, coasters, badges…and leave them lying around these areas. Seek out times when your target audience may show up somewhere en masse (like conferences, or gaming tournaments).  Of course, don't litter, or break the law.
The point here is that you may just pique the interest of any potential customers. You shouldn't actually hand this stuff out yourself, but leave as a kind of bait for people. This will get people to pick them up themselves, of their own volition, instead of being handed a flyer which they throw in the nearest trash can.
#3 Have an Eye-Catching Office
You should keep your office as professional as possible (if you actually work in one) for your customers. No, you may be thinking about how this isn't important at all since you do all your work online. However, think a bit more.
First of all, you may get investors, business partners, and high-level client walks in your door. Meeting them in a nice and managed office will make you seem much better when compared to meeting at a decrepit workspace or a noisy café.
Furthermore, this serves as a marketing method because it markets you, it helps you attract more customers. Who knows whether some random passer-by may just be the most important business partner in your career, who wanted to enter your place. And if this seems naïve to you, well, what do you have to lose? You chose to work in an office, the only reason keep it subpar would be laziness and cheapness.
So, spruce it up a little, set up what you can to improve employee morale and to impress investors.
#4 Be a Bit Old Fashioned and Get Out There
Now, the old fashioned way to market is to use TV, banners, radio, and the newspaper. It's no secret that television is still the most effective of the four, as well as it is pretty well known that it is the most expensive one.
But the rest may have actually dropped in cost. So if you can afford it, why not cover your bases and get an ad in the paper? Perhaps setting up a Fence Banner Mesh at an appropriate location.
Another thing you can to do is network. Is there a conference near you that is one way, shape, or form connected to your line of work? Then you should go there and check it out. Set up a booth, mingle, and advertise. Doesn't matter if you're online, business is business. Furthermore, potential clients attend these conferences quite often. This presents you with an excellent opportunity for further development.
And there you go folks, a couple of marketing methods that an online business can use offline. So you have a couple of methods at your disposal. Go old school, with TV, newspaper, banners, and radio ads. You should also network, and attend conferences as often as you can. Finally, go a bit experimental and try out guerrilla marketing.
Author: Nick Brown