For any small and medium enterprise (SME) owner, every single day is full of activities. From bookkeeping, customer management, social media management to email management, the SME owners have to manage everything on their own and juggle between multiple tasks. So, they tend to be engrossed in stressful situations.
Fortunately, there are myriads of tools that can be leveraged by the small business owners to manage everything without any hassles.
We have enlisted essential and totally handy tools that can be used by small businesses and startups to streamline their work and to enhance their productivity:
Essential Tools For Small Businesses

1. Accounting software
Finance is the most significant element of every organization. A business owner needs to manage the finances effectively and ensure regular cash flow in order to keep the business thriving.
So, there are lot of software in the market that allows the businesses to pay bills, monitor their transactions, create invoices, receive and send payments and to keep a track on their budget.
i. Xero
Xero is one of the best accounting for small business. It offers features such as invoicing, bill payments, asset management, bank reconciliation, and real-time detail of cash flow. The software lets its users manage their business on the go via its mobile app.  
ii. Wave
Wave is free of cost accounting and invoicing software that is a boon for the small businesses. It facilitates the business owners with effectual bookkeeping and in managing their invoices, payroll, and credit card payments.
iii. Zoho
Zoho is a cloud-based bookkeeping software made for small businesses. This cost-effective tool offers inventory management, invoicing, bank reconciliation, reporting, GST filling, and many other functionalities.
Related:
2. Internal Communications
Effective communication between team members and between the business owners and his subordinates is essential for every business. It facilitates customer-satisfaction and seamless implementation of all the operations.
i. Basecamp
Basecamp is one of the best tools for small business that allows seamless allocation of tasks to the employees, topic-specific conversations, schedule planning, and group chat.
It offers features such as to-do lists, message board, scheduling, email forwards, hill charts, notifications, etc, to facilitate internal communication.
ii. Skype
Skype is a video calling and chatting app that allows the businesses to connect effectively with their clients, customers as well as employees. The users can carry out group video chats as well as text chat with their team members for better collaboration.
iii. Slack
Slack is a cloud-based collaboration tool that helps in enhancing the workflow. It is an amazing software for team communication that allows the users to chat via messaging, screen sharing, searching and archiving.
Read Also:
3. Customer Relationship Management (CRM)
Customers are the biggest asset of any business, so a sound relationship with the customers should be maintained. Furthermore, the process of lead generation and management of customer's information is indispensable for the success of a small business or startup. This is facilitated by CRM software.
i. Infusionsoft  
The software offers various features for building and managing the customer relationship. It offers an array of products to optimize as well as enhance the customer lifecycle and to facilitate lead capture.
ii. Insightly
Insightly is a pioneer CRM software and project management tool that is ideal for business of all sizes. This cloud-based software presents features like lead routing, workflow automation, bulk emailing and other tools to build sound customer relationships. The users can even manage everything on the go with its robust app.
iii. Salesforce
It is a cloud-based CRM platform that facilitates the businesses to effectively manage their customers and build sound relationships with them. The businesses can connect with their customers, review analytics and manage their sales, communities, marketing, etc, all from a single dashboard.
Read Now: The Beginner's Comprehensive Guide to Customer Relationship Management (CRM)
4. Email software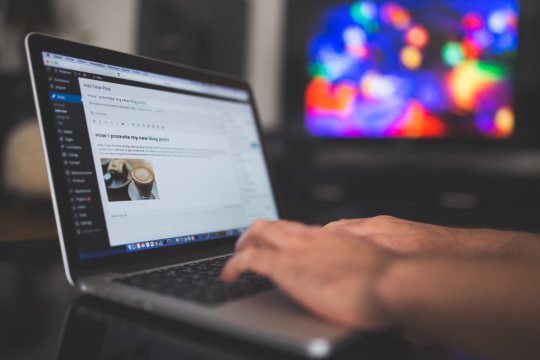 Sending and receiving emails is an integral component of every business, both for communication and marketing. As an SME owner, it becomes difficult to manage tons of emails manually. Sometimes, important emails are also lost in heaps of emails. However, there are some handy tools that can simplify the task of emailing.
i. Gmail
The Gmail software, as well as app, is a handy tool that makes the task of emailing seamless. It offers notifications and an array of email management tools.   
ii. Boomerang
It is a utilitarian email management software that allows schedule emailing, email notifications, email reminders, and functionality to snooze email. It also has an email assistant that helps to write better emails.
iii. MailChimp
This is a robust email management tool that necessitates effective management of email data and marketing automation. It offers features like email reminders, notifications and even helps in composing emails.
Related:
5. Productivity software
For every small business, getting the most of everything is important. The business owners should focus on streamlining the workflow and getting more work done in less time. For this, businesses can exploit the productivity tools.
i. Asana
It is a mobile as well as a web app that facilitates collaboration. Using the tool, the owners can allocate tasks to different teams and organize, manage as well as track their work for better outcomes.
ii. LastPass
A business owner has so many accounts and he needs to remember the passwords of each while ensuring their confidentiality. LastPass is a utilitarian tool that helps in password management. It remembers all your passwords so you can easily login to your different accounts and enhance your productivity.
iii. Google Calendar   
Google Calendar is a robust time-management tool that allows the owners to effectively manage their schedule. The users can mark meetings, deadlines and other important business events on Google Calendar and set reminders so that they do not miss anything.
Also Read:
6. Storage & File Sharing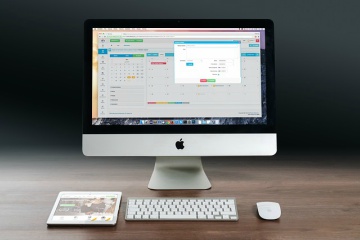 A business owner deals with chunks of data. One of the best ways to boost one's productivity is by storing the data safely and by sharing it with team members as and when required. Quick sharing of files and easy tracking enhances collaboration of a team and enhances business' productivity.
i.Google Cloud
Also known as Google Drive, this tool allows small businesses to save their data in clouds. They can assess the data from anywhere and at anytime.
The businesses can work on Google docs, share them with the team, edit the docs and collaborate in real-time.  
ii. Dropbox
Dropbox is another storage tool that keeps all the files and folders stored in clouds. The files are kept securely in the clouds and only authorized members can access them. You can also share the files with your team.  
iii. Box   
Box is a tool that offers the facility of content management and online file sharing. It allows the users to save the files in clouds, edit them and share with others.
Must Read: Mission Impossible: Organizing Company Files
7. Social Media Management
In this social media savvy era, social networking websites offer a platform to the businesses where they can acquire new customers and connect with their existing customers. There are some amazing tools that help in maximizing social media ROI of the businesses.
i. Buffer
Buffer is a tool that allows businesses to manage their social accounts from a single source and save their time. It even assists in increasing customer engagement and in driving more traffic to one's social account.  
ii. Sprout Social
It is a time-saving and productive tool that offers social media management. It aids the business to enhance their online presence and target more potential customers.  
iii. Hootsuite   
Hootsuite is one of the best social media management tool available in the market. The tool enables the business owners to handle multiple social handles and to enhance their brand's reputation.
You May Like Read: Top 5 Social Media Essentials For the Busy Entrepreneur
8. Customer Service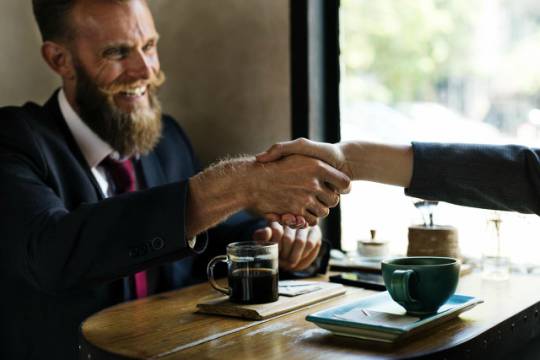 Customers are the focal point of every business. Without customers, business is nothing. So, it is important to offer high-quality services to the customers at all times to keep the business flourishing.  The business owners can exploit some incredible tools that enhance the efficiency of the customer service process and builds loyalty.
i. Zendesk
Zendesk offers myriads of products that allows businesses to create the best customer experience. It empowers the business to be more efficient, reliable and scalable.   
ii. LivePerson
LivePerson is a messaging tool that allows businesses to engage with their customers in order to build customer loyalty. It also drives online conversions.  
iii. Kayako
Kayako is another robust tool that facilitates the business to enhance their customer experience. It is a unified platform that fosters a relationship between the business and its customers.
Check:
9. Graphics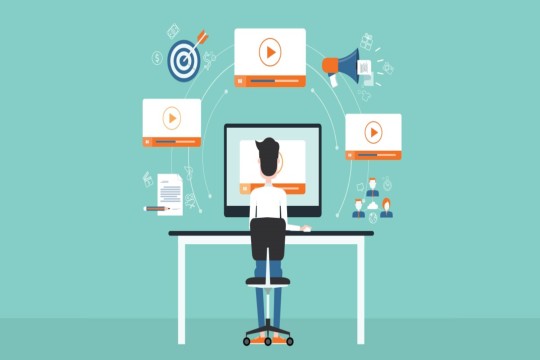 A small business owner needs to have a stellar brand marketing campaigns and social media advertising in order to boost his business. The first thing that attracts the potential customers is the graphics. For this purpose, you should exploit incredible tools that help in creating stunning graphics to win the customers.
i. Canva
Canva is a fantastic tool that assists the business in creating intriguing graphics. It is a drag and drop tool which can be exploited by the companies to create impressive social media graphics, business presentations and much more.  
ii. Adobe Creative Cloud
This software comes with an array of design templates and tools that allows the businesses to create magnificent graphics to align with their marketing theme. The users can also create graphics on the move with its mobile app.
iii. Snappa
Snappa is another one of the sturdy online essential tools that allows businesses to create appealing graphics for ads, social media campaigns, blogs, articles, etc. The tool comes with multitudes of design templates, effects and stock images.
iv. Promo.com
Promo.com has everything you need in an online video maker. High-quality professional video clips, royalty-free music, customizable video templates, and more.
Promo.com offers access to over 23 million premium video clips and images, ready-made templates, pre-edited licensed music, UNLIMITED  clips, UNLIMITED downloads, and an award-winning user-friendly online editor.
Must Read:
Author: Marketing HD