Every investor wants to bet on the winning horse.
As an entrepreneur yourself, you know that investing means taking risks. This is why investors scrutinize every pitch for potential return of investments. You need to convince your prospective investors that your business is the best bet they can't pass up.
Even if you have a groundbreaking business idea, there are still a lot of factors investors consider before they buy your proposal. Here are 10 pitching tips to juice up your proposal rate acceptance.
10 Pitching Tips to Attract Investors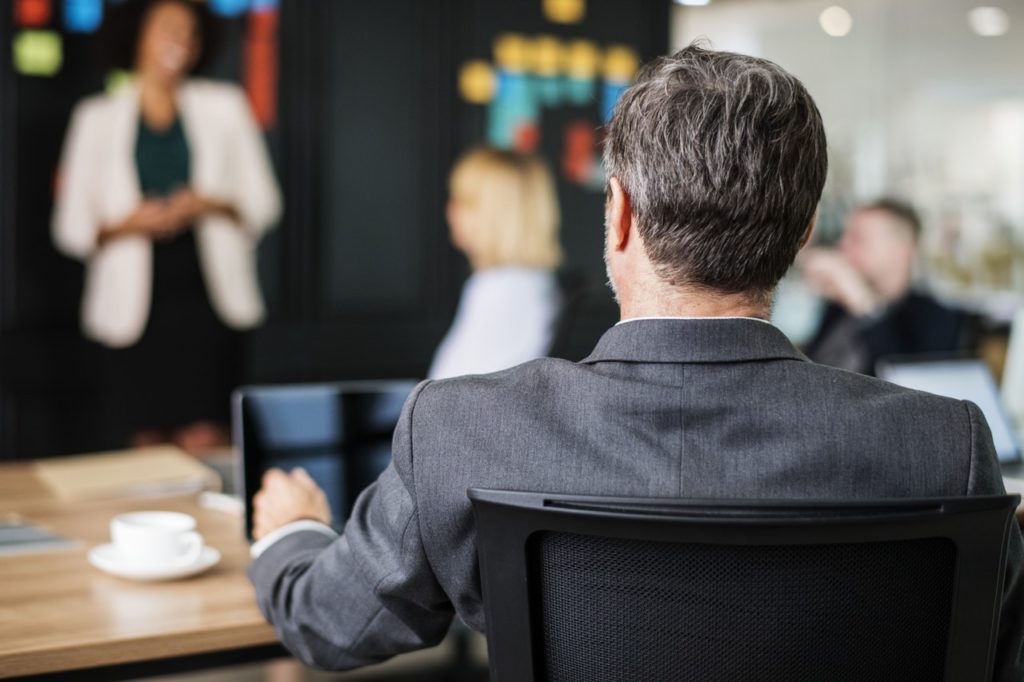 BEFORE THE PITCH
1. Focus on a single product
One product idea can bud into another. Then it will grow more into new ideas and the list can go on. Let's say you initially want to sell a new variation of SD cards.
Then, you'd think, "Why not sell mobile phone accessories, chargers, CPUs, electronic appliances, e-bikes, solar panels, and more?" As a startup, you first need to build your credibility that you can indeed sell to your target consumers.
It is so easy to lose yourself in myriad products and services you want to offer but you can't afford to do that yet. Do not get carried away trying to please every consumer. Investors will think that you are out of focus with your company growth. Start focusing on pleasing your target consumers first.
2. Write a business plan
Before you say that this is a no-brainer tip, you have to know this: Tim Berry discovered that only 20 to 30% of companies include a lean business plan in their management process. Sadly, many entrepreneurs believe that a well-made business plan is just an option rather than a necessity.
It is true that some investors do not read detailed business plans at first. In fact, many of them consider the pitch and the summaries before deciding which proposals are worth listening to. However, you can't make an explosive pitch and summary without a business plan and market research.
3. Know your figures
There are two reasons why you need to know and show figures when trying to impress investors.
First, you need to prove that your product can make traction in your target industry. Despite a visionary idea, you will need concrete research to show that there is a marketplace for your goods or services.  Most investors check if a startup has enough prospective clients to thrive.
You can also include your pre-orders. How many people are currently interested to buy your product?
"Where do I get pre-orders?" you'd ask. You can start marketing to your family and friends. Then offer to their outer circles. The number need not be too large as it will seem fabricated.
Secondly, investors are affluent individuals who can easily tell if you know your business inside and out. Get to know the details by heart as investors tend to dig deeper into your business plan as they become more hooked.
THE PITCH
4. Keep your elevator speech short
A successful persuasive sales speech can pique the interest of your prospective investors. But, a pitch can backfire should you cram every detail in it.
Make sure to keep it SOS: Short, On point, and Smart.
Your speech should be punchy enough to spark the interest of investor though your time is as short as an elevator ride.
Craft a short elevator speech which you can deliver in relax unhurried manner. Make sure that you are audible and your pronunciation is clear. Don't worry if you can't include the finest details. You will have a PowerPoint presentation and business plan to do that.
5. Your PowerPoint Presentation should not be more than 15 minutes
Remember that investors have a lot of things to consider in a very short time. They may suddenly have to step out due to a prior commitment. This may mean you can only have 10 to 15 slides to present. With this in mind, you now have to prioritize the business points you have to successfully get across.
Furthermore, avoid typos and technical jargon. This will only make you seem lazy, unprofessional and arrogant. Spell out every acronym and define it the first time it appears.
6. High-level executive summary
Capture the interest of your prospective investors with a persuasive summary. Effective executive summaries may include:
specific problems your goods are solving,
the size of the market you want to address,
your sustainable competitive advantage,
your expected revenues,
the description of your management team, and
the exit strategy for the interested investors.
An analytical summary should be able to tell important details "in brief". Too much information in the summary is as much of a turn off as no information at all. This is why you have to spend time creating a juicy summary. Include only the necessary details to hook the investors.
7. Realistic exit strategy
Be emphatic. You must think like them: "How will my investment get monetized in two to five years?" While you are dreaming of making your business into a legacy that your great grandchildren can run, an investor has a shorter goal.
Your investors will not support you till you become a senior citizen. Needless to say, you must also prepare options for them to make money from their investments in your company. Whether you offer an initial public offering (IPO), acquisitions, Mergers & Acquisitions, or other options, investors will appreciate that you can see their needs too.
8. Avoid asking for a Non-Disclosure Agreement
For many investors, an entrepreneur asking for an NDA is the least impressive. If you are pitching to savvy investors, they surely have seen similar ideas like yours and they are likely to see more in the future. Add to that, no investor would sign a document that could someday become a legal liability.
9. Work on your delivery
Your delivery can make or break your pitch. Imagine spending sleepless nights on your presentation only to stutter in front of your prospective investors. In case you are not a confident public speaker, let a co-founder take over to explain your presentation.
Moreover, this will save you from trouble if your presentation gets technical problems and you have no PowerPoint presentation to assist you.
Communicating your ideas smoothly can establish your pitch and give an air of professionalism. Don't let your business get brushed off because of lack of communication.
AFTER THE PITCH
10. Be open-minded
You are pitching to investors who are also seasoned entrepreneurs. They have both the experience and connections which you can take advantage off. This is why they tend to ask various questions to justify their investments. Many budding entrepreneurs resist suggestions for various reasons. Yet, this could cause them to lose the funding they are looking for.
Show your enthusiasm when answering questions and entertaining suggestions. Consider their inquisitiveness as part of their interest in your business model.
No two investors are alike. Some make investments based on facts while others consider how they feel about the entrepreneur delivering the pitch. Let your pitch and passion resonate clearly to your prospective investors. There is no secret sauce for a definite success but nothing can replace due diligence.
Read Also:
Author Bio: Faith Dayrit is the content manager responsible for write-ups on personal and business finance at Cash Mart Asia – a long-running licensed money lender in Singapore and in the Philippines.