Hello and welcome to the editorial that explains in five short steps how to become the new up-and-coming blog in the blogging community.
We're going to talk about the secrets of successful blogging that can turn around your traffic numbers and readers engagement percent.
If it sounds too good to be true, you should keep in mind that every tip we have included on our list will require a lot of work, time and devotion on your part.
Assuming you already have a blog, and you choose a reliable WordPress hosting company, we can move on with the recommendations.
5 Secrets of Successful Personal Blogging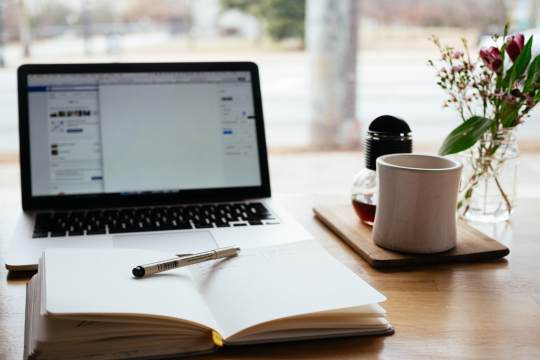 1) Become an expert in your field and then sell the knowledge
The narrative of this "secret" is rather simple and logical if you think about it, you need to share your knowledge and provide an opportunity for others if you want to make money.
At least in the online world of blogging, where guides and how-to articles are some of the most searched keywords in any given niche.
However, this would require some extensive knowledge in the field and the promotion of your content. You can even commit to brand management. If you become recognizable, you can hold webinars, seminars, create online teaching classes or write an ebook.
2) Original content vs. Skyscraper content
The "original content" question has been troubling bloggers since the blogging era was upon us in the late 2000s. Despite the fact that original content is indeed far more valuable and rewarding for bloggers if you're just starting than perhaps you should consider the content skyscraper method.
SEO specialists use this for acquiring more backlinks, and you can replicate the same technique but for your personal content on the blog. Find a popular topic and then rewrite it in a better way with more updated information.
The logic behind this formula is rather simple, but it works like a charm if you conduct your research well. Find a relevant piece of content to your niche, and see if the article is doing well on site. Then get to work by updating it with fresh information, and include your own view on the subject to make it more original.
After all, imitation is the sincerest form of flattery.
3) Use lists, guides and how-to articles to drive traffic
We touched on this subject above, and now we're circling back. The truth is people like to know how to achieve something, learn a new skill and how much time they're going to spend to acquire it.
This is where lists come in, like the one you have in this article. You have to construct your content in a way that will be easily understandable and convenient for your readers.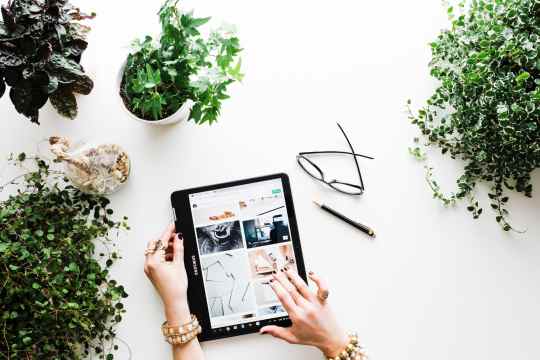 Content is an integral part of any blogging endeavor, and trends, layouts, and lists can impact the reading quality you deliver. This one small adjustment to your blog posts can turn around the engagement rate on your articles. The easiest way to understand the concept is by contemplating how regularly you click on pieces that feature lists in them.
This is a formula that has been working for other bloggers in the community for a very good reason. According to the research conducted by ConversionXL, 36 percent of people prefer list-based headlines, and that's not a small portion of the audience.
4) Networking with other bloggers is a key ingredient
Sharing and acquiring knowledge is crucial, so before you start monetizing this, you should consider learning from others bloggers such as yourself.
Everyone that has been in the blogging business for a while knows that networking is crucial for success. Identify the popular bloggers in your niche, or the ones you that deliver high-quality content and message them.
You can even meet other bloggers on social media platforms, visit blogger meetups (online and live), conferences and through other channels.
To give you a nudge in the right direction, we would recommend you to check out Bloggers Connected. You can sign up on their platform if you want to collaborate with top brands from your industry, and level up your advertising game.
Furthermore, you can allow other influencers and advertisers to get in touch with you, and offer you a deal. The best thing about this particular service is that they tend to focus on matching your blog with the right brand, which in return can help you with the content promotion.
5) Connect with your readers through social media
One of the best quotes that describe social media perfectly comes from Amy Jo Martin "Social media is the ultimate equalizer. It gives a voice and a platform to anyone willing to engage."
You as a blogger should utilize this powerful tool to connect with your followers, and drive traffic to your blog and ultimately build your brand. Creating a space where your followers can reach you, talk to you and get to know you will bring them closer to you and vice versa, which will give you a glimpse into their interests down the line. The only way to be truly successful in the blogging industry is if you know how to deliver the content your readers are going to love.
If you feel like you need more information on this subject, you can read the testimonials of successful bloggers here.
Read Also:
Author Bio: Sam Hoffman is a business and marketing consultant with wldm.io who helps digital businesses reach their exact audience. Sam is passionate about optimization and analytics. His current focus is helping decision-makers design their perfect business tools. He frequently writes about the latest advancements in the digital marketing industry.